On the day itself you can find the Live Blog here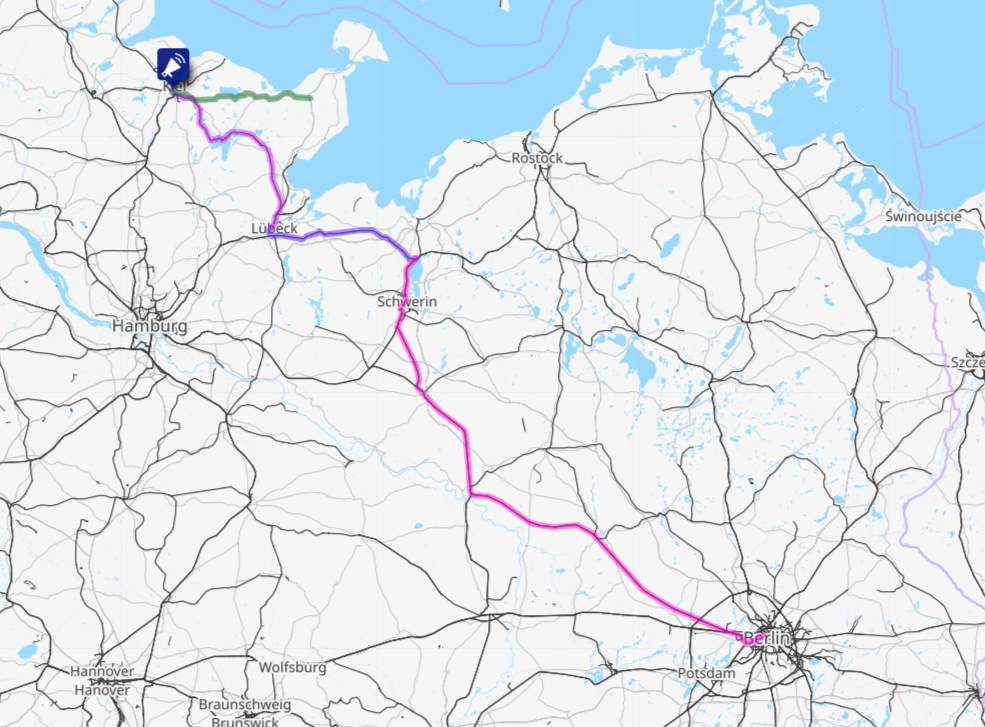 Please note: the definitive timetable for #CrossBorderRail 2023 is always the one in the Google Sheet. The full route map is on umap here.
Today is to get myself to the starting point – although I am taking the route that high speed trains in the future will use between Berlin and the Fehmarn Belt tunnel, routing via Bad Kleinen, so that is going to be interesting to observe. There will be an event in Kiel, and then a late bus to Oldenburg (Holstein) where I will stay overnight, before heading to Fehmarn on Day 01.
Borders crossed
— none —
Events
Kiel – for details of events, please see the Events page
Transport
Trains – 3
Buses – 1
Bike legs – 0
Train-km – 368.3
Bus-km – 59.6
Bike-km – 0
Routes of bike legs can additionally be found on my Komoot page