On the day itself you can find the Live Blog here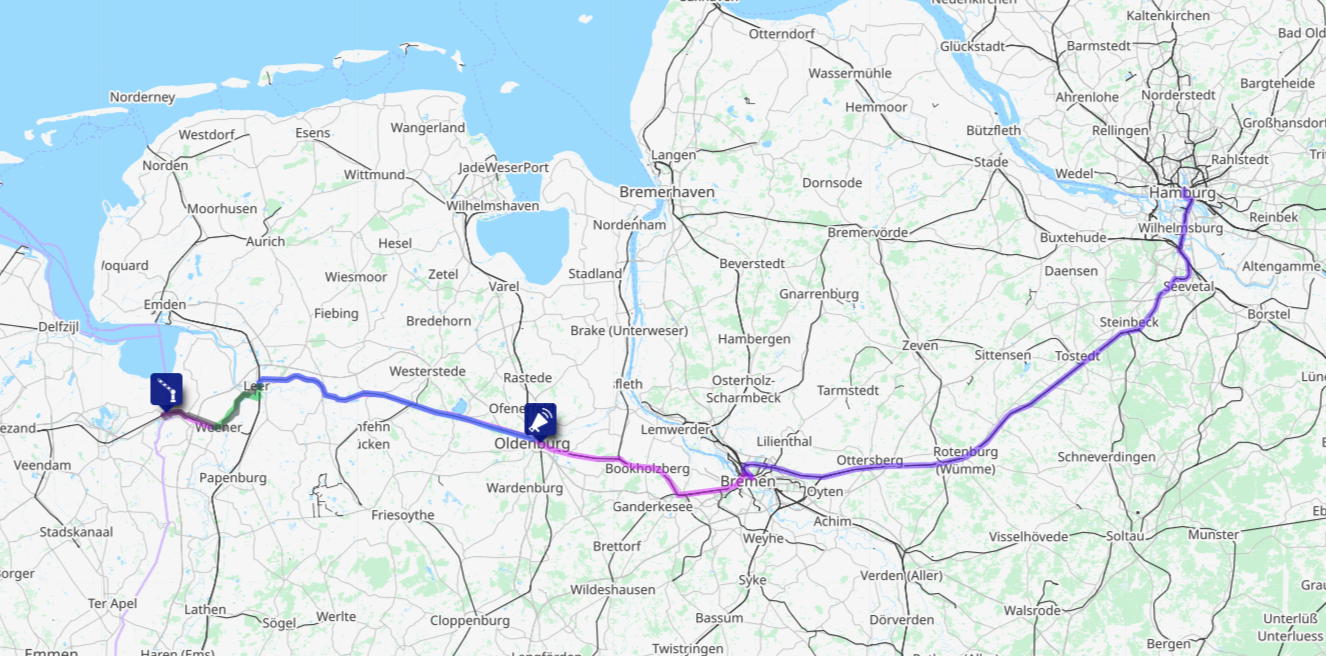 Please note: the definitive timetable for #CrossBorderRail 2023 is always the one in the Google Sheet. The full route map is on umap here.
The so-called "Wunderline" is meant to be an InterCity connection in the future between Groningen (NL) and Bremen (DE), but at the moment it's been a wonder of a different sort here – in 2015 a cargo ship rammed the bridge over the Ems at Leer (see news at the time), and at the moment it looks like the line – still in its original form – will re-open in 2025. And the original form is – on the cross border section anyway – a single track, non-electrified line.
So I am going to go and check it out. I will take trains from Hamburg via Bremen to Leer, hop on the rain replacement bus to Weener, and then the train just across the border to Bad Nieuweschans in Netherlands. From there I will hop on my bike, and head back via Weener to see the damaged bridge and building site, and then cycle back to Leer. And the event that evening will be in Oldenburg.
I'm especially happy to finally get to this part of Germany – I had intended to visit Leer in 2022, but rail chaos and delays in Germany prevented it then. But better late than never I reckon!
Borders crossed
(by train and bike) Leer (DE) – Bad Nieuweschans (NL) – line interrupted due to damaged bridge
Events
Oldenburg – for details of events, please see the Events page
Transport
Trains – 4
Buses – 1
Bike legs – 1
Train-km – 279.8
Bus-km – 13.8
Bike-km – 26.3
Routes of bike legs can additionally be found on my Komoot page