On the day itself you can find the Live Blog here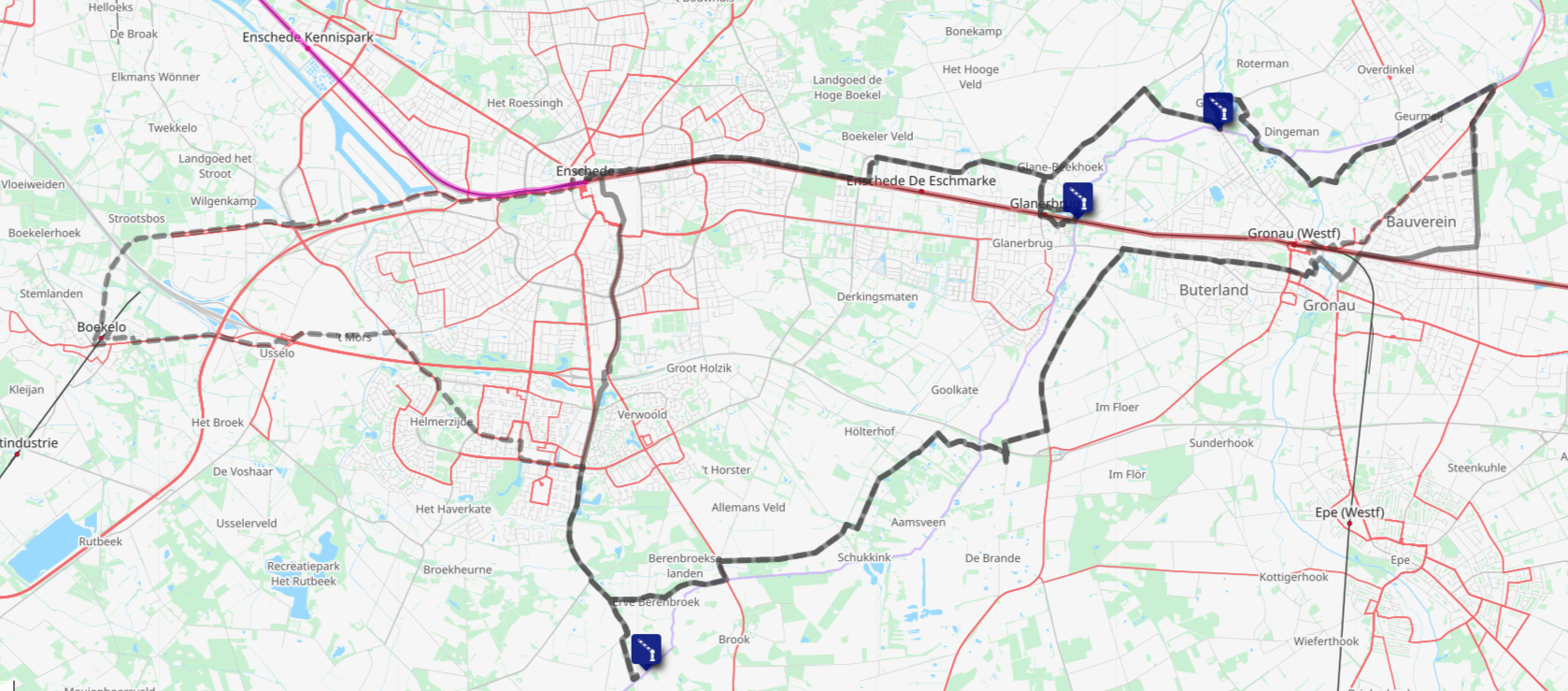 Please note: the definitive timetable for #CrossBorderRail 2023 is always the one in the Google Sheet. The full route map is on umap here.
There is one active cross border rail line at Enschede, but two dismantled lines. And the Coevorden (NL) to Bad Bentheim (DE) line investigated on Day 03 once ran as far as Gronau. So all of these are going to be investigated on a nice Saturday bike ride in the Dutch and German countryside. And because by this point I will need a bit of a rest, and I have friends in Enschede, it's a partial rest day for #CrossBorderRail.
Borders crossed
(by bike) Alstätte (DE) – Broekheurne (NL) – dismantled line
(by bike) Gronau (DE) – Glane (NL) – dismantled line
(by bike) Bad Bentheim (DE) – Gronau (DE) – extension of line from Coevorden (NL)
(by bike) Gronau (DE) – Enschede (NL) – active line with passenger traffic (crossed by train on Day 03)
Events
Enschede Bike Ride – for details of events, please see the Events page
Transport
Trains – 0
Buses – 0
Bike legs – 1
Train-km – 0
Bus-km – 0
Bike-km – 41.9
Routes of bike legs can additionally be found on my Komoot page