On the day itself you can find the Live Blog here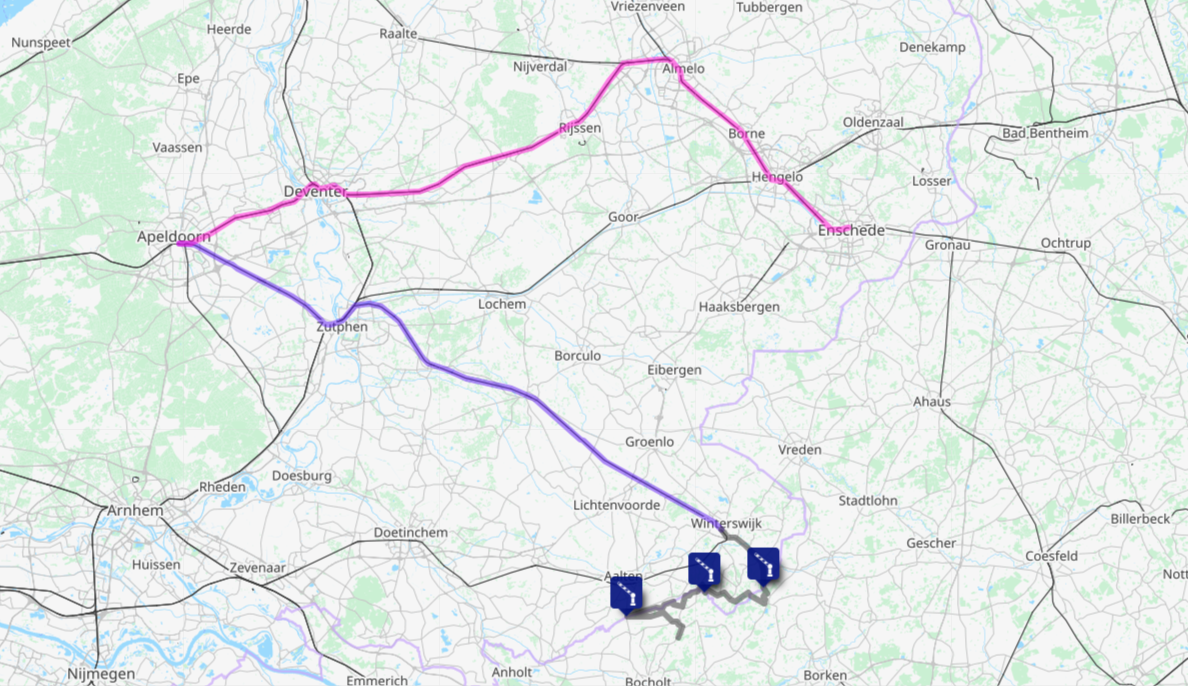 Please note: the definitive timetable for #CrossBorderRail 2023 is always the one in the Google Sheet. The full route map is on umap here.
South of Winterswijk (NL) there are two dismantled railway lines – south east towards Borken (there is a railway in Borken still, but it is diesel) and south west towards Bocholt (the line in Bocholt is electrified). I will investigate both of these dismantled lines, and also go to the location of a long-dismantled cross border tramway. I will then stay in a hotel in the countryside north of Bocholt, before resuming my rail journey in Bocholt itself on Day 06.
I must admit I don't know quite what to expect here – this little corner of the Dutch-German border seems rather forgotten, and even on the Dutch side the rail infrastructure is not good quality. With the main Arnhem-Emmerich border crossing not far to the south west, it would seem that were there any future for these lines it would be for local passenger traffic, not anything longer distance. But that's the point of #CrossBorderRail – go and have a look and find out!
Borders crossed
(by bike) Barlo (DE) – Winterswijk (NL) – dismantled line
(by bike) Bocholt (DE) – Aalten (NL) – dismantled 750mm gauge tramway
(by bike) Borken-Burlo (DE) – Winterswijk (NL) – dismantled line
Events
None, but do come along for the bike ride if you wish! For details of events, please see the Events page
Transport
Trains – 2
Buses – 0
Bike legs – 1
Train-km – 131.7
Bus-km – 0
Bike-km – 34.1
Routes of bike legs can additionally be found on my Komoot page