On the day itself you can find the Live Blog here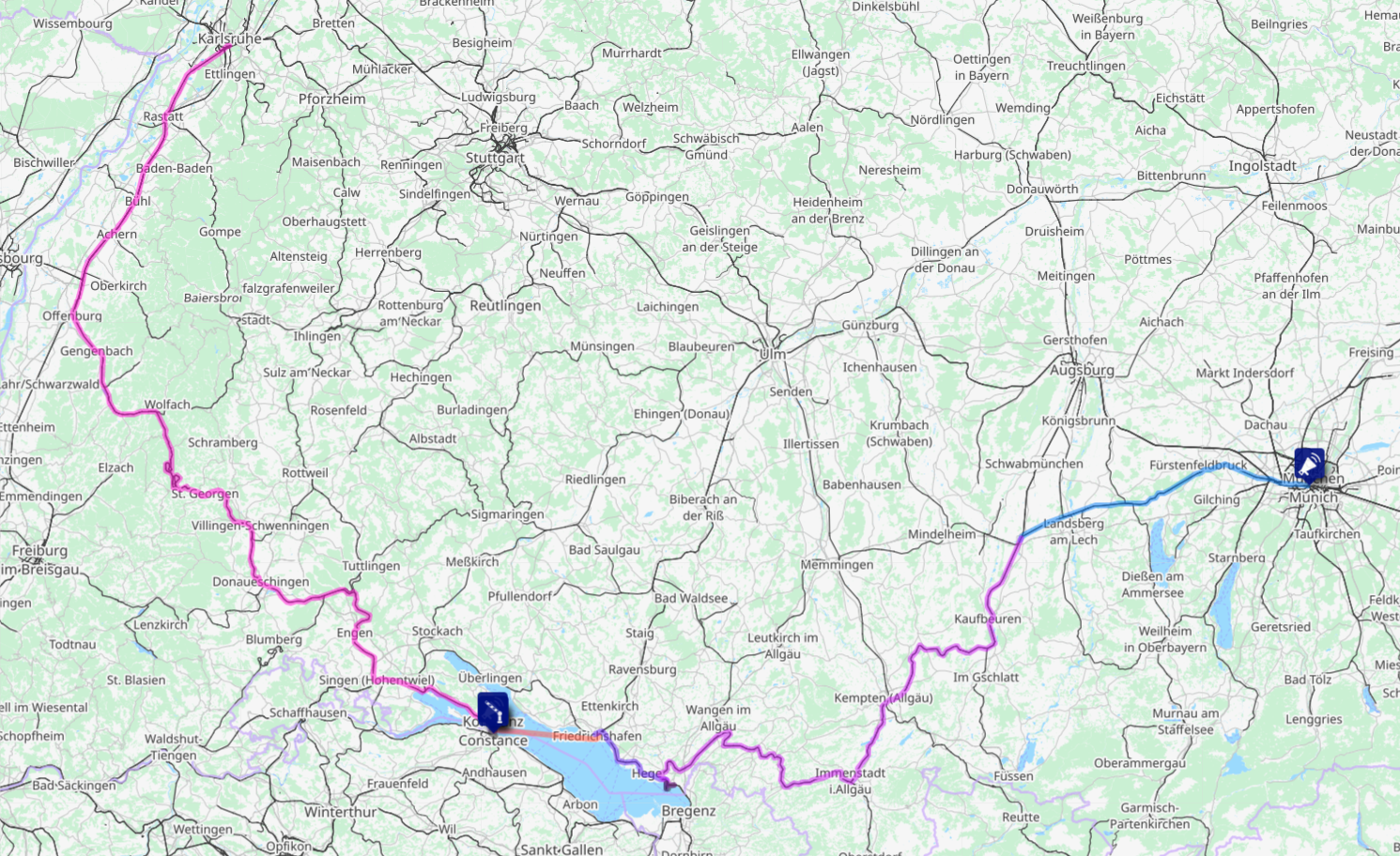 Please note: the definitive timetable for #CrossBorderRail 2023 is always the one in the Google Sheet. The full route map is on umap here.
In terms of scenery from the train (and boat!) window, this is likely to be the most pleasant day of #CrossBorderRail the Germany borders. After pottering through the Schwarzwald in the morning, and a late morning meeting in Konstanz, it will be time to cross the Bodensee in a boat and then cross Bayern (via Lindau and Kempten, so as to see something new) and finish up the day in München. I went to the Singen-Etzwilen missing service earlier this year (the cover picture is the viaduct on that line), and have checked most of the Germany-Switzerland borders already – so there is just one border to check really – between Konstanz and Kreuzlingen. I will look at it from my bike rather than from a train.
Borders crossed
(by bike) Konstanz (DE) – Kreuzlingen (CH) – active line with passenger traffic
Events
Konstanz and München – for details of events, please see the Events page
Transport
Trains – 4
Buses – 0
Boats – 1
Bike legs – 1
Train-km – 492.4
Bus-km – 0
Boat-km – 24
Bike-km – 12.1
Routes of bike legs can additionally be found on my Komoot page