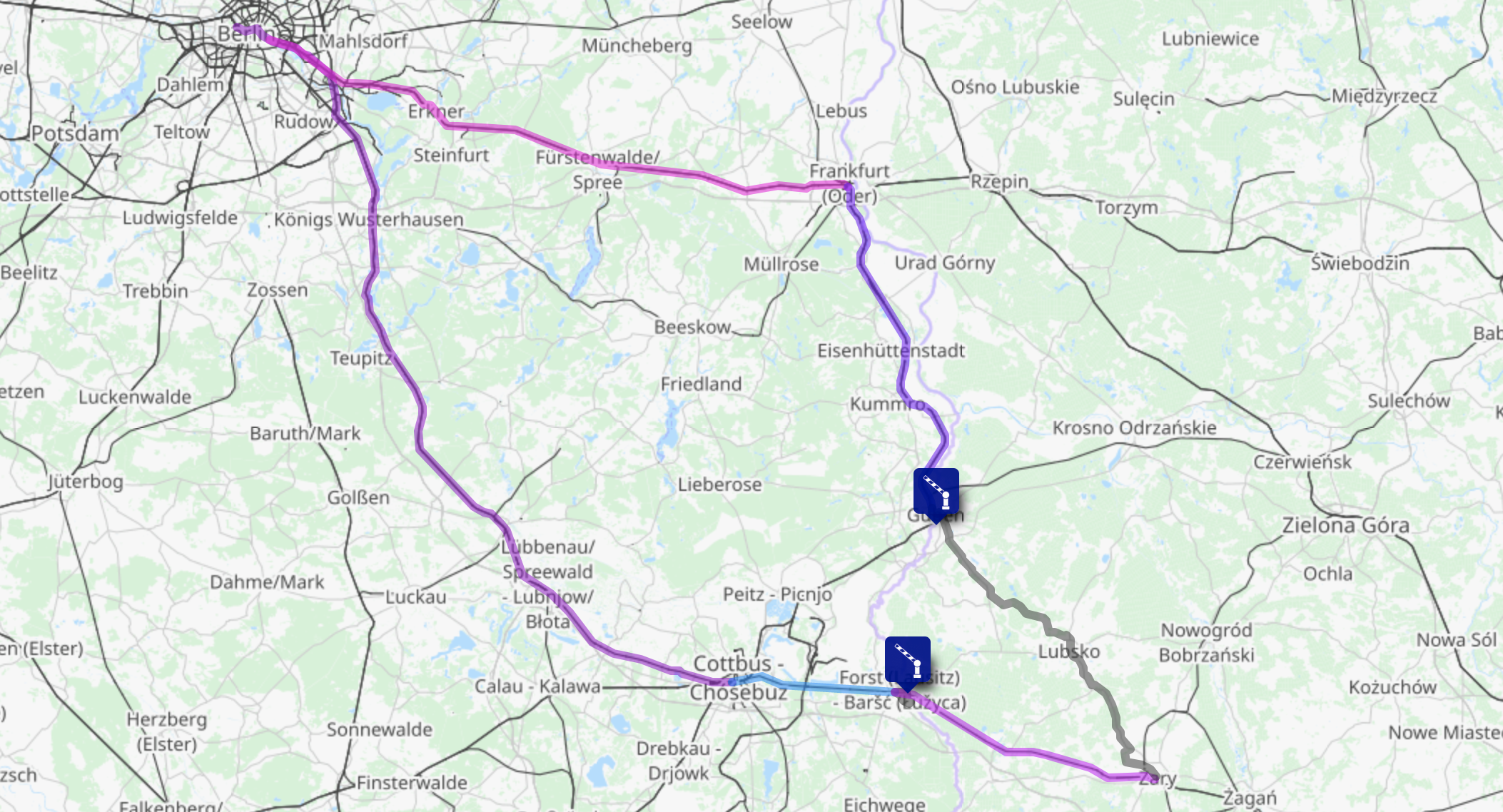 Please note: the definitive timetable for #CrossBorderRail 2023 is always the one in the Google Sheet. The full route map is on umap here.
Day 13 – 15 May
Trains – 5
Train-km – 245.9
Bike legs – 3 (Görlitz to Zgorzelec – on Komoot here, Piensk to Horka – on Komoot here, and loop around Forst (Lausitz) – on Komoot here)
Want to come along on a bike leg? Use this form.
Bike-km – 31.7
Events – Berlin
Signup for events here.