On the day itself you can find the Live Blog here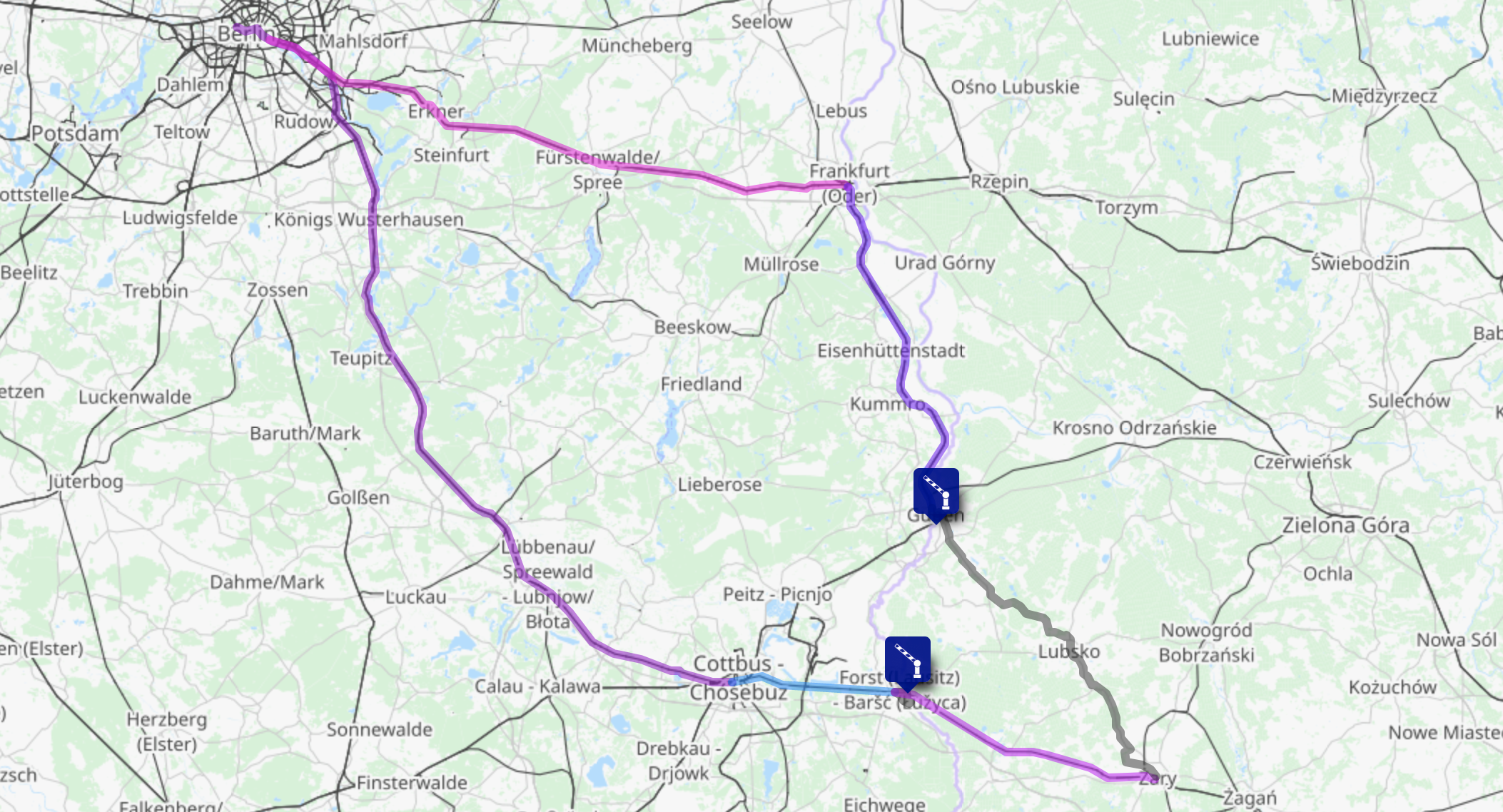 Please note: the definitive timetable for #CrossBorderRail 2023 is always the one in the Google Sheet. The full route map is on umap here.
This day will mean I will have traveled to all of the currently active lines between Poland and Germany – the line at Forst (Lausitz) is the final one. It has limited passenger traffic from Żary, but in rather typical Polish style the timetable does not make much sense. Earlier in the day I will investigate the old southern bridge at Guben that was until World War II an important line towards Breslau. But then came war, and a redrawing of Germany's borders, and I suspect there will be no future for that one.
Borders crossed
(by bike) Guben (DE) – Gubinek (PL) – dismantled line
(by train and bike) Forst (Lausitz) (DE) – Zary (PL) – active line with minimal passenger traffic
Events
None
Transport
Trains – 5
Buses – 0
Bike legs – 2
Train-km – 306
Bus-km – 0
Bike-km – 60.9
Routes of bike legs can additionally be found on my Komoot page