On the day itself you can find the Live Blog here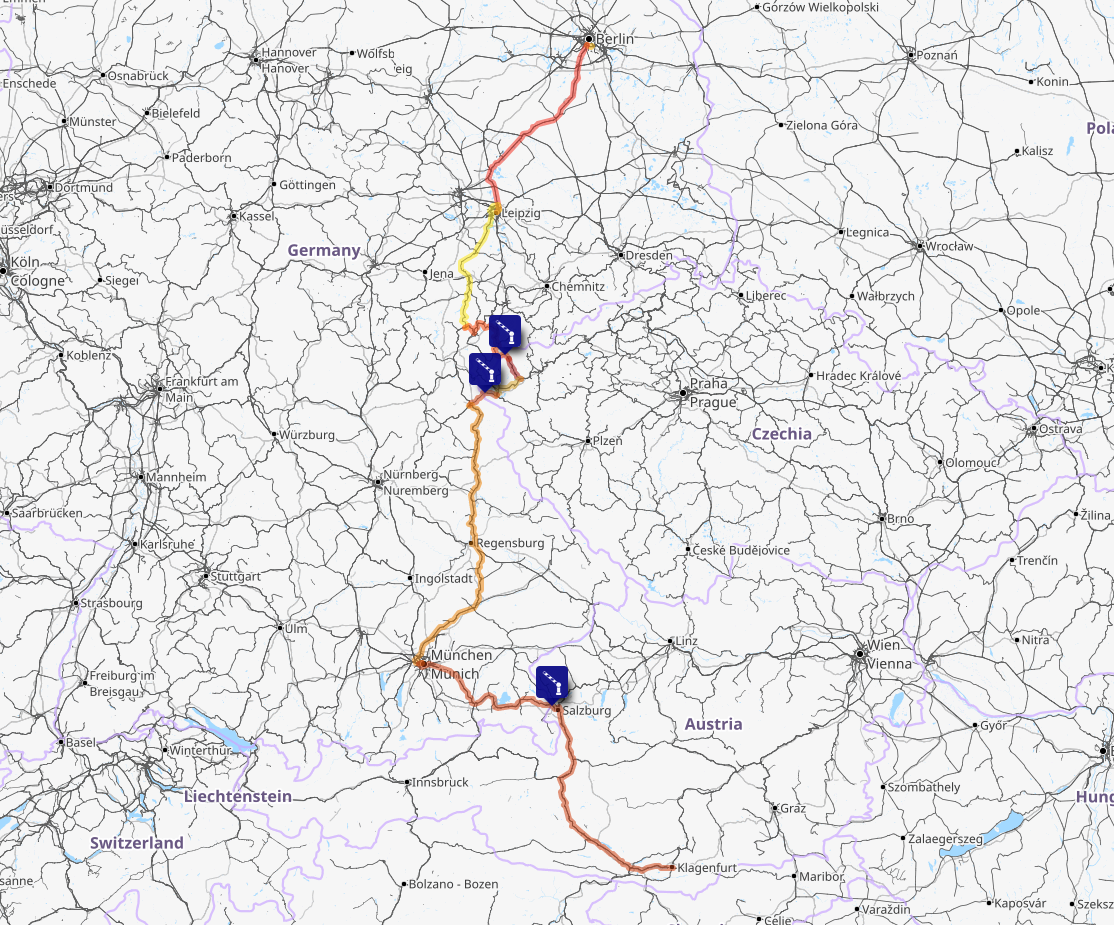 Please note: the definitive timetable for this #CrossBorderRail extra day is always the one in the Google Sheet. The full route map is on umap here.
Only trains. Lots of trains!
I will finally get to the only active Germany – Czechia line I have not yet visited, between Klingenthal and Kraslice. I am not sure there is much opportunity to improve this one though, sadly. From there it's back to Germany, via Cheb – Marktredwitz, then onwards south via München to Klagenfurt – crossing into Austria at one of the most-used international lines at Freilassing.
Borders crossed
TRAIN Freilassing (DE) – Salzburg Taxham Europapark (AT)
TRAIN Schirnding (DE) – Pomezí nad Ohrí (CZ)
TRAIN Klingenthal (DE) – Kraslice-pod vlekem (CZ)
Events
None – but if you would like to come along for part of the route, or say hello at one of the stops then contact me!
Transport
Trains – 9
Train-km – 1106