On the day itself you can find the Live Blog here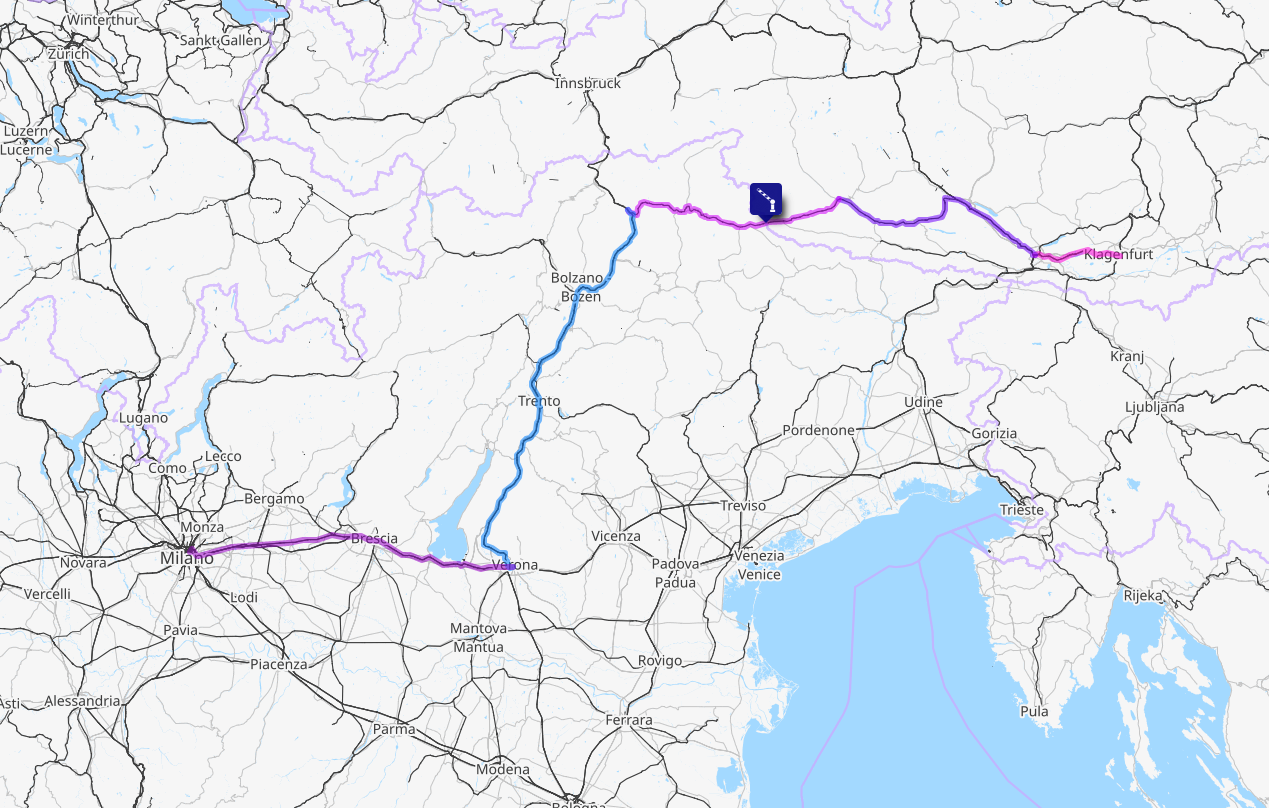 Please note: the definitive timetable for this #CrossBorderRail extra day is always the one in the Google Sheet. The full route map is on umap here.
There is one aim for today – to get to the Austria-Italy border between Lienz and Fortezza/Franzenfeste. This is a long way from all the other borders between Austria and Italy, and hence has been one I have not been able to visit until now. Despite comparatively low speed infrastructure I have read that it is a success story, so I am keen to check it out.
Borders crossed
TRAIN Weitlanbrunn (AT) – Versiaco-Elmo (IT)
Events
None – but if you would like to come along for part of the route, or say hello at one of the stops then contact me!
Transport
Trains – 5
Train-km – 591