On the day itself you can find the Live Blog here. Note that this "day" actually finishes on 1 June – as it contains a night train trip!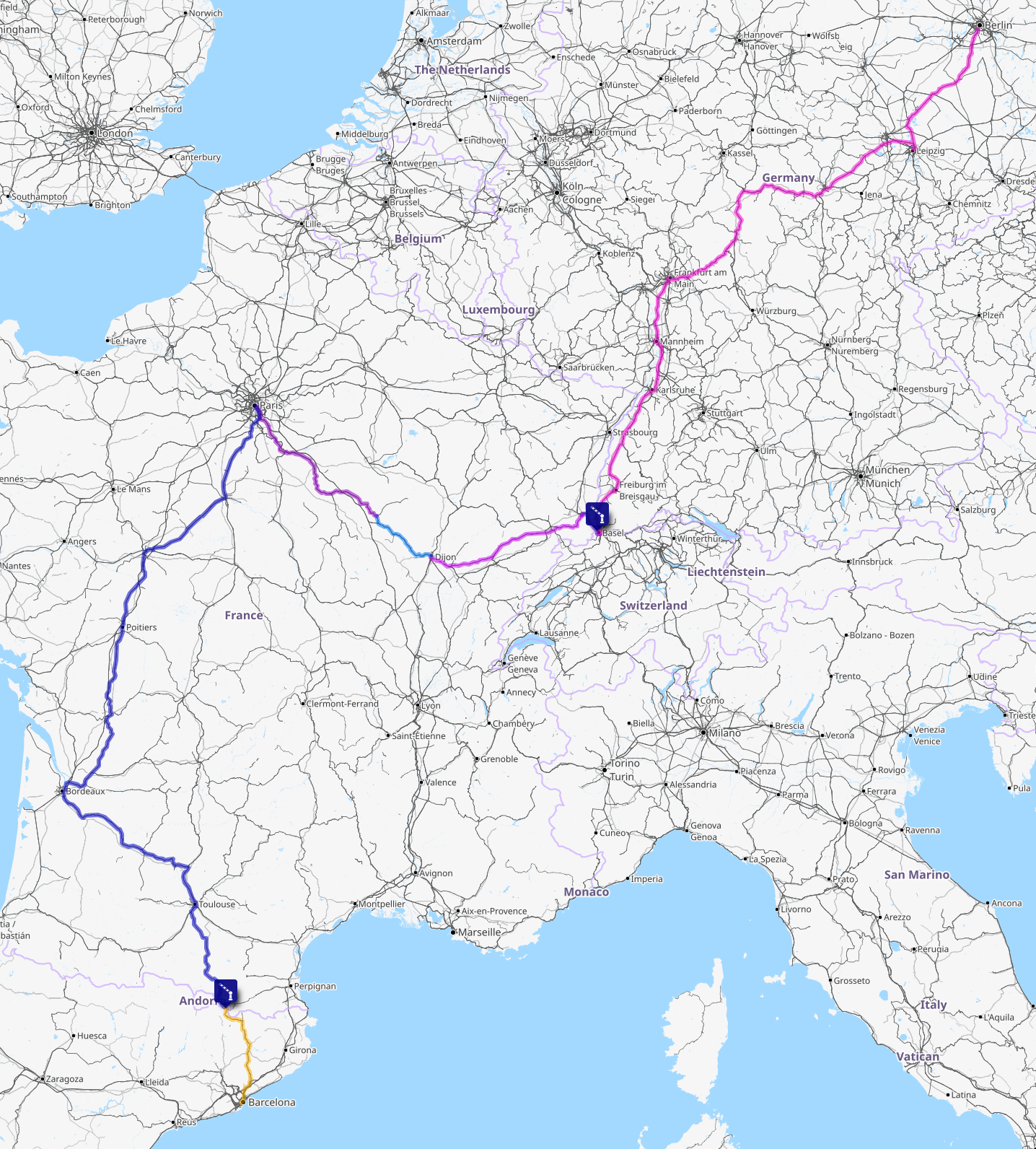 Please note: the definitive timetable for this #CrossBorderRail extra day is always the one in the Google Sheet. The full route map is on umap here.
A huge trip from Berlin to Barcelona – with a few diversions en route. I am going via Nuits-sous-Ravières in Bourgogne to leave some belongings there that I will need there the following week. And then rather than go to Barcelona the quick way I am going the slow way – on the night train to Latour-de-Carol-Enveitg, and crossing into Catalunya there. The problem is that the trains Spanish side are not in the international databases, and the timetables not coordinated with the arrivals of the trains from France. And through ticketing does not work either. In short: there is lots to fix here! But I am happy to finally be able to go to this border, having aimed to go there for some years already.
Borders crossed
TRAIN Puigcerdà (ES) – La Tour de Carol-Enveitg (FR)
TRAIN Basel St Johann (CH) – St. Louis (FR)
Events
Informal event evening of 1 June in Barcelona – details. If you would like to come along for part of the route, or say hello at one of the stops then contact me!
Transport
Trains – 7
Train-km – 2586