This day trip from Berlin uses the old Ostbahn line from Berlin to Küstrin-Kietz. Normally the train would continue across the Oder to Kostrzyn but a new rail bridge is being built currently, and there are improvements planned for the line as well. This is a border that normally has reasonable regional connections.
From Kostrzyn I head south, crossing the Warzsawa-Berlin main line at Rzepin, and then arrive at Zielona Gora. From here I will head westwards back into Germany on a new connection to Guben/Gubin. For many years no trains on this route, but – initially at weekends only – they restart in June. This is a line with a minimal service, with the prospect for improvement.
From Guben it's then back north on the German side – to Frankfurt (Oder) and then back to Berlin.
Day / Date
Saturday 6 August
Departure and End
Berlin
Via
Kostrzyn-Zielona Gora-Guben
Trains
5
Rail km
370.7
Bike legs
0
Bike km
0
Borders crossed
DE-PL – Kostrzyn
PL-DE – Gubin-Guben
Events
No formal events planned – but do contact me if you want to say hello or come along for the day!
Data here is indicative. The Google Sheet for the trip is the always-updated definitive version.
On the day itself, live updates will be posted here.
The map below is an image of the route for this day. You can alternatively see access whole route with more controls on umap here.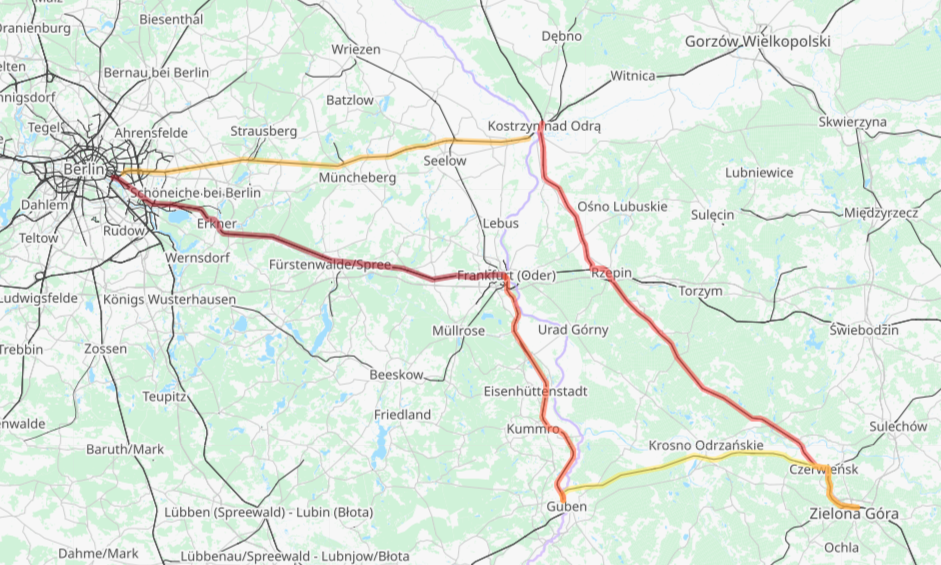 Images used in this post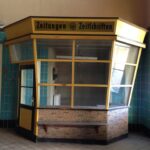 berlinistanbulexpress
Bahnhof Guben
May 25, 2014
CC BY 2.0