The missing rail bridge at Karnim (pictured) is one of the Missing Links that Michael Cramer documented in his 2015 report. There is still a way to Świnoujście Centrum (in Poland, but operated by German rail) by train from Berlin, but it today runs via Züssow, a much longer way around. I am going to follow the old railway line – using my bicycle and two short ferries at Karnim and Świnoujście before rejoining the railway network at Świnoujście Port, and will then head south to Szczecin. I remain unconvinced by plans to re-open the Karnim connection, but I am going to check it out.
Rather than head direct back to Berlin from Szczecin (that line enters Germany at Tantow) I will instead head west to Neubrandenburg, entering Germany at Grambow. This is a branch line, but one with reasonable regional cross border connections.
From Neubrandenburg I will then return to Berlin.
Day / Date
Tuesday 9 August
Departure and End
Berlin
End
Ducherow-Świnoujście-Szczecin-Pasewalk
Trains
4
Rail km
515.6
Bike legs
1
Bike km
48.4
Borders crossed
DE-PL – Swinemünde
PL-DE – Grambow
Events
No formal events planned – but do contact me if you want to say hello or come along for the day!
Data here is indicative. The Google Sheet for the trip is the always-updated definitive version.
On the day itself, live updates will be posted here.
The map below is an image of the route for this day. You can alternatively see access whole route with more controls on umap here.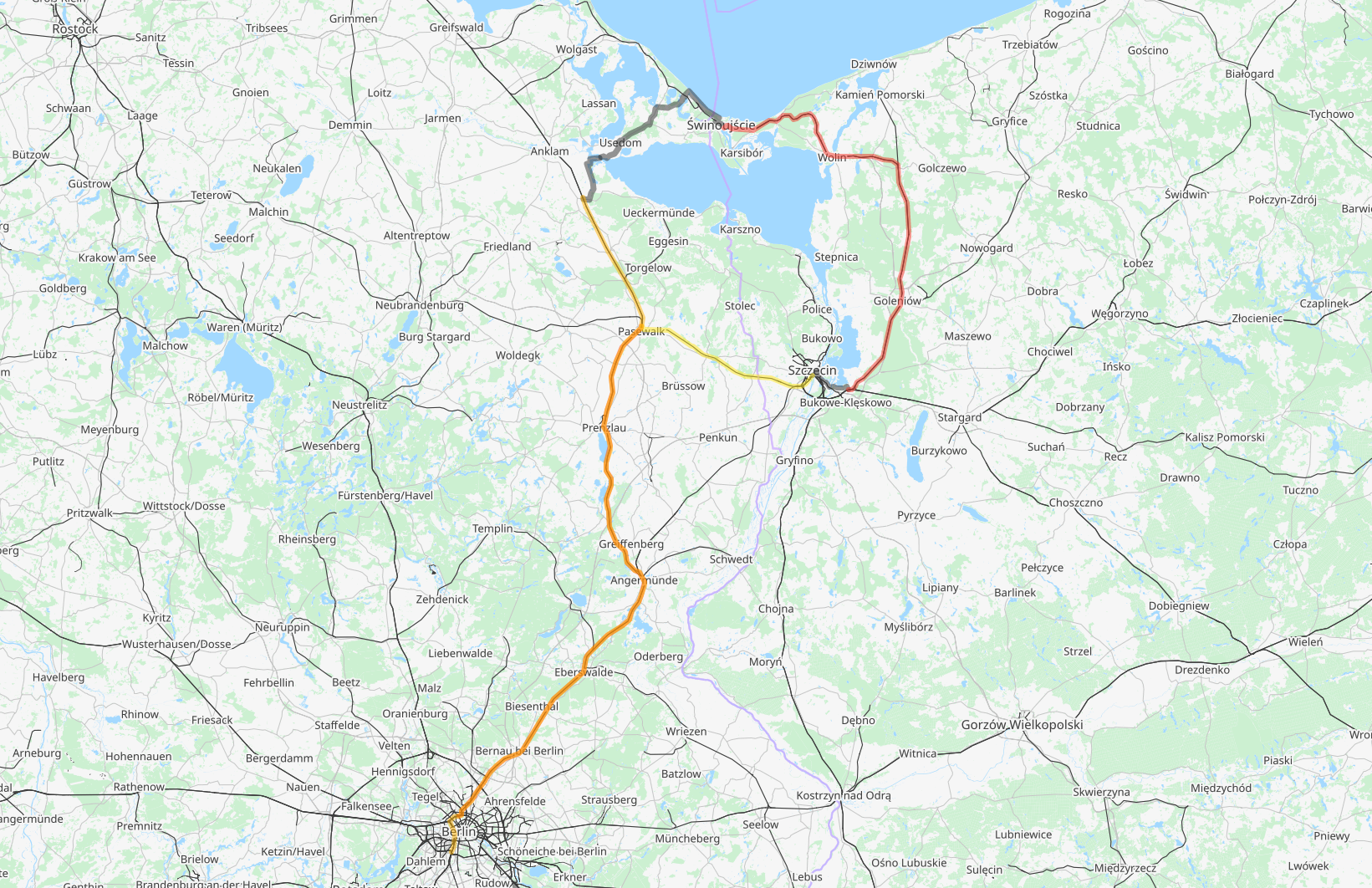 Images used in this post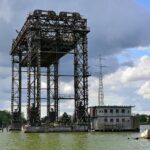 Dirk Vorderstraße
Hubbrücke Karnin (Foto-ID 10379)
October 30, 2013
Attribution 2.0 Generic (CC BY 2.0)