The Berlin-Wroclaw "Kulturzug" came into existence when Wroclaw was European Capital of Culture, and has continued since. I will take this weekend only service, via Cottbus, Forst (Lausitz) and Zagan as far as Legnica. This is a border with a limited regional train service.
After exploring Legnica for a few hours, I will head westwards to Zgorzelec – on the other side of the Neisse river from Görlitz. The cross border rail connection is an ongoing saga – the tracks on the Polish side have been electrified, but not on the German side. And indeed even not as far as Görlitz station. So while the service is comparatively regular, this is a connection in urgent need of coordination!
From Görlitz I head north via Cottbus back to Berlin.
Day / Date
Saturday 13 August or Sunday 14 August
Departure and End
Berlin
Via
Legnica-Zgorzelec-Görlitz
Trains
5
Rail km
568.4
Bike legs
0
Bike km
0
Borders crossed
DE-PL – Forst
PL-DE – Zgorzelec-Görlitz
Events
No formal events planned – but do contact me if you want to say hello or come along for the day!
Data here is indicative. The Google Sheet for the trip is the always-updated definitive version.
The map below is an image of the route for this day. You can alternatively see access whole route with more controls on umap here.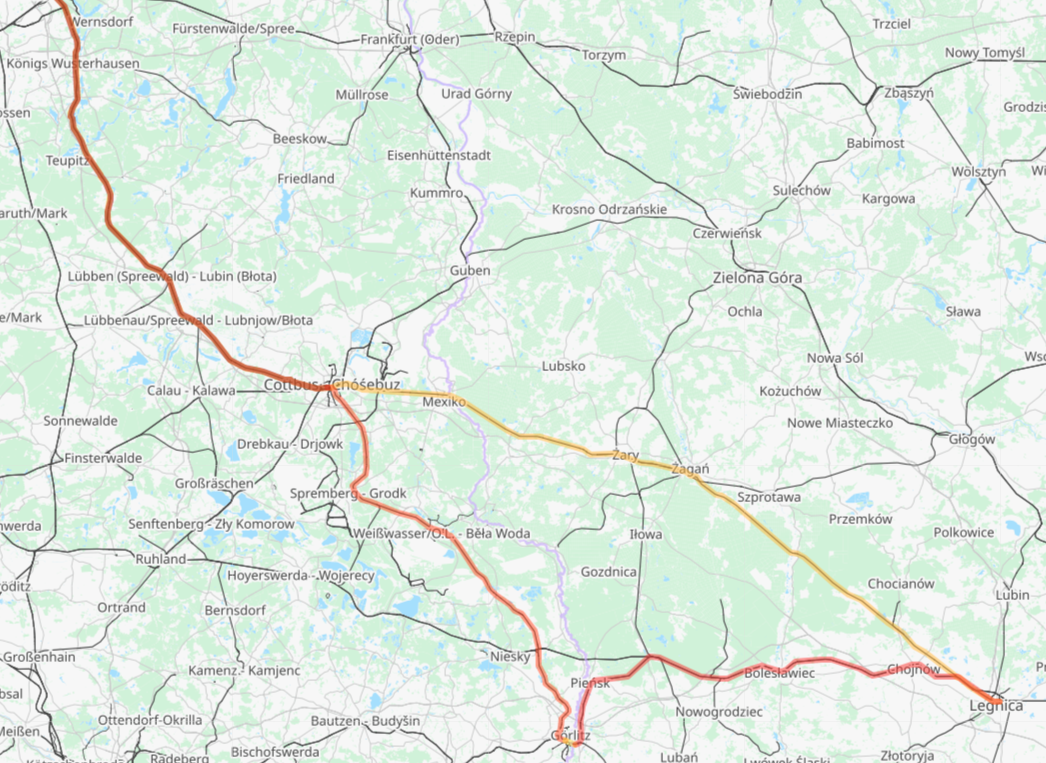 Images used in this post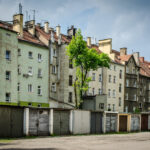 Serge Bystro
Accreted buildings
May 9, 2013
Attribution 2.0 Generic (CC BY 2.0)