This is the sort of pre-launch day, but it has enough interesting aspects to it to justify a page about it!
I will start on the ICE across Germany from Berlin to Köln, and change there for Aachen. In Aachen I will take to the bike, exploring the old Vennbahn railway, now a cycle route – and time permitting will go to see at least one of the German enclaves in Belgium created by the line (Rötgen probably). I will cross into Belgium at Raeren – a missing link, although one with low potential. The parallel main line between Welkenraedt and Aachen has good long distance and reasonable local services, so I assume for the future that is where all the traffic will cross this border.
I will end the cycle leg in Eupen, and take a SNCB IC train to Bruxelles Central, and will have an informal beer with activists and friends there. I will then take an evening train to Mons, and stay overnight there, ready for the full launch of #CrossBorderRail the following day.
Day / Date
Monday 13 June
Departure
Berlin Hbf
End
Mons
Trains
4
Rail km
831.8
Bike legs
1
Bike km
45.1
Borders crossed
DE-BE – Raeren
Events
18:00-21:00 – Informal – Brewdog, Putterie 20, 1000 Bruxelles (map)
Signup here
Data here is indicative. The Google Sheet for the trip is the always-updated definitive version.
On the day itself, live updates will be posted here.
The map below is an image of the route for this day. You can alternatively see access whole route with more controls on umap here.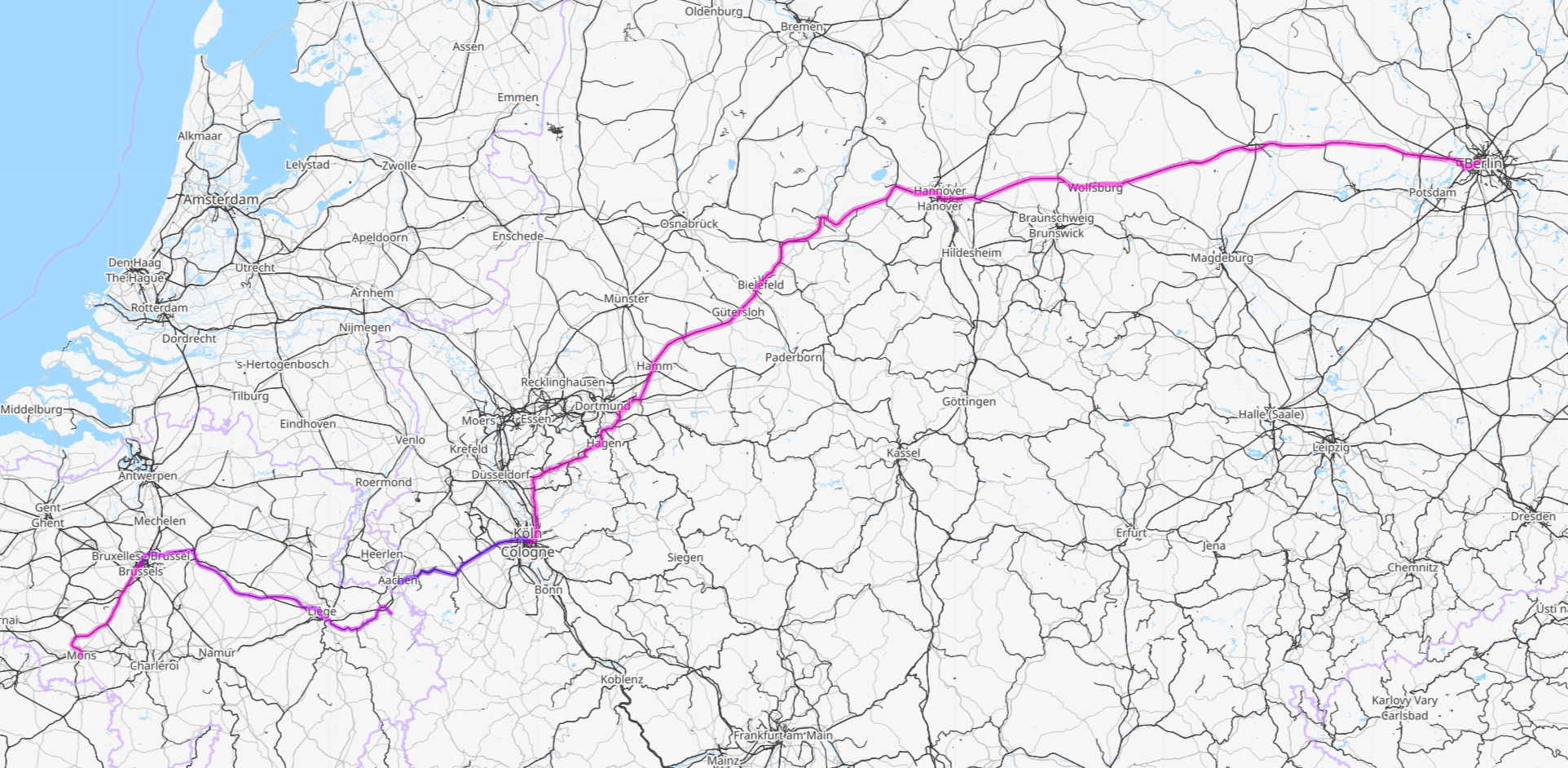 Images used in this post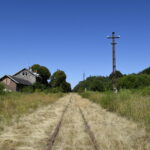 Stefan Ulrich Fischer
former Raeren station
July 1, 2018
CC BY-NC-ND 2.0
All other photos taken by Jon Worth, can be re-used under the same terms as the content on this site.