The whole trip will officially start on 14 June, at two different events – one early in the morning at the European Union Agency for Railways in Valenciennes (FR) and a second in Brussels (BE) at lunchtime.
The first train of the day however will be a cross border service – from Mons to Aulnoye-Aymeries (FR), where I will change for a local train to Valenciennes. This is a border with a very restricted local service (2 trains a day), and no long distance service. Back in the 1990s it was an excellent cross border service, but the introduction of the Thalys service from Paris to Brussels meant everything was routed away from here.
After the launch event in Valenciennes, I will then cycle to Quiévrain – just into Belgium. The track from Valenciennes to just 2km from the border still exists (it serves an industrial site) but the cross border section has fallen into disrepair – a missing link, although one that France and Belgium say they want to restore.
A further launch event will happen at lunchtime in Brussels on the esplanade at Gare Luxembourg.
In the early afternoon I will head to Hamont (BE) to check the cross border connection to Weert (NL). Here tracks exist, but trains do not run at the moment, so I will hop on the bike here. And – you guessed it – Netherlands is opposed to re-opening the line and Belgium is in favour, as the Dutch are opposed to the whole Iron Rhine line reactivation, preferring that freight from Antwerpen (BE) to Germany stays routed via Aachen instead. This of course then ignores the passenger potential at Weert-Hamont, and that the line Belgian side has recently been electrified. At the moment it is a missing link – because although tracks exist, electrification and possibly other upgrades would be needed to make cross border passenger services viable here.
From Weert it is onwards via Eindhoven to Den Haag, and an evening meeting with activists and decision makers.
Day / Date
Tuesday 14 June
Departure
Mons
End
Den Haag Centraal
Trains
8
Rail km
427.4
Bike legs
2
Bike km
29.2
Borders crossed
BE-FR Mons – Aulnoye-Aymeries
FR-BE Quievrain
BE-NL – Hamont-Weert
Events
08:45-09:45 – Formal – European Union Agency for Railways (ERA), 120 Rue Marc Lefrancq, 59307 Valenciennes (map)
13:30-14:00 – Informal – near Gare Luxembourg, Bruxelles (map)
19:30-21:30 – Informal – MingleMush FoodHall Den Haag, Anna van Buerenplein 712, 2595 BH Den Haag (map)
Signup here
Data here is indicative. The Google Sheet for the trip is the always-updated definitive version.
On the day itself, live updates will be posted here.
The map below is an image of the route for this day. You can alternatively see access whole route with more controls on umap here.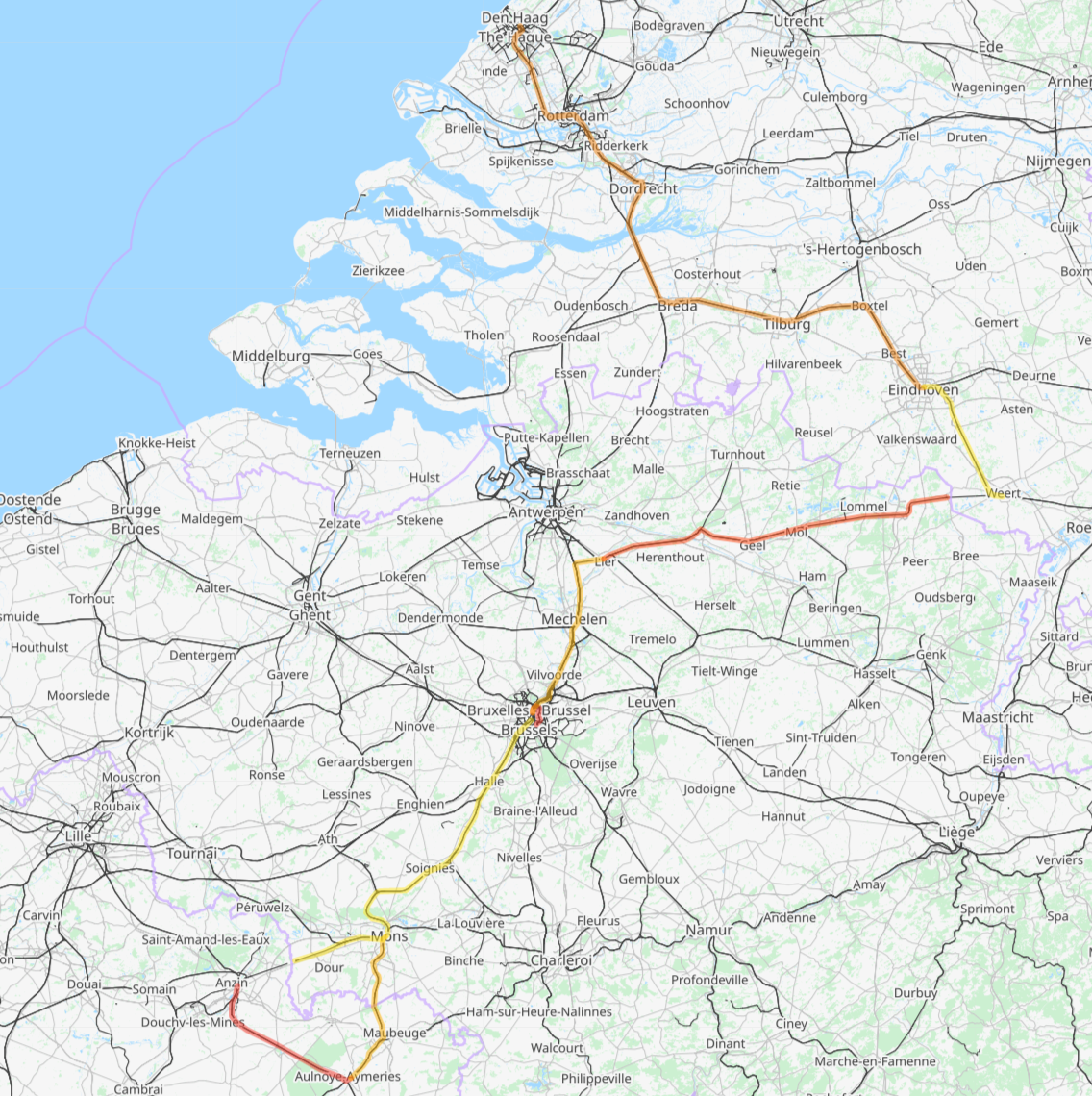 Images used in this post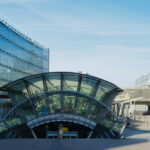 Paucal
Gare Bruxelles-Luxembourg
February 7, 2011
CC BY-NC-ND 2.0