There are a whole bunch of potential cross border lines between Netherlands and Germany to investigate, but for passenger potential and because of the politics of it, Nijmegen (NL) to Kleve (DE) is the most interesting. Campaigners and communities on the German side are open to reactivating the cross border route, but there is opposition Dutch side – especially in the town Groesbeek that fears trains rumbling through the town centre. And in the meantime there is a Draisine hire on the old line. At the moment this is a missing link, and was cited in Cramer's work. I have also adjusted the route to take me past the Spoorwegmonument in Nijmegen. The plan is to cycle the missing part of the rail route from Nijmegen, and then take the train from Kleve.
Via Krefeld (DE) and Münster (DE) it's on to Papenburg (DE) and onto the bike to inspect some broken infrastructure with cross border relevance – trains from Groningen (NL) have not been able to reach the mainline network in Germany at Leer because the Friesenbrücke was destroyed by a ship in 2015. The new bridge will only be in service in 2024 – an interruption lasting 9 years! This used to be a border with good local trains, but for the moment it is a missing link.
I'll rejoin the rail network at Leer (DE), and then go via Bremen (DE) and Hamburg (DE) to Niebüll (DE), close to the border with Denmark.
Data here is indicative. The Google Sheet for the trip is the always-updated definitive version.
On the day itself, live updates will be posted here.
The map below is an image of the route for this day. You can alternatively see access whole route with more controls on umap here.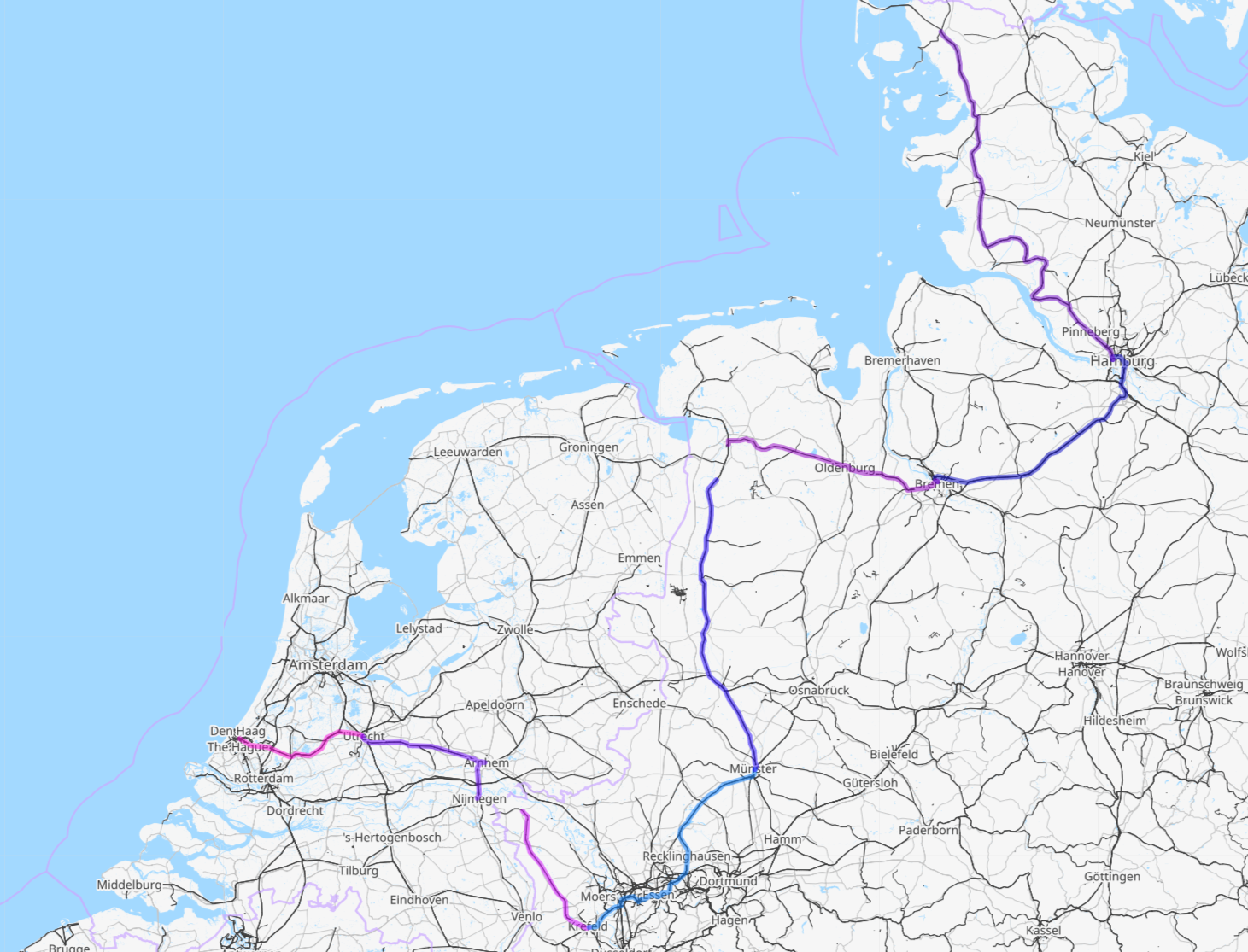 Images used in this post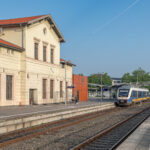 Rob Dammers
Kleve Bahnhof NWB Lint VT 648 421 Düsseldorf Hbf
July 18, 2020
CC BY 2.0
All other photos taken by Jon Worth, can be re-used under the same terms as the content on this blog.