There are 2 main and 1 minor railway routes from Germany to Denmark – via Padborg (DK), or via the Fehmarn ferry. The latter is currently being rebuilt, so is not an option, and Padborg is well known. So hence the choice to cross the border here at the least known of the three borders – Niebüll – Tønder (DK) in western Jylland. All the lines in the area might only be diesel, but this is a border with good local trains. Schleswig-Holstein wants to electrify the line south of Niebüll, so there are prospects of some improvements here too.
From Bramming (DK) it's faster trains to Odense (DK) and København (DK) and a lunchtime meeting with activists.
Then it will finally be time to be back on a premium daytime service – an afternoon X2000 from København to Stockholm (SE). The København Øresund bridge to Malmö (SE) is an example of a border with good long distance passenger trains, and excellent local trains. It is also the only viable way to cross from Denmark to Sweden, and a few good examples ought to be examined anyway!
Day / Date
Thursday 16 June
Departure
Niebüll
End
Stockholm C
Trains
4
Rail km
1020.4 – help me crowd fund kilometres of my route!
Bike legs
0 (other than in København and Stockholm to venues)
Bike km
0
Borders crossed
DE-DK – Niebüll-Tønder
DK-SE – Øresund
Events
11:30-13:30 – Informal – Hija de Sanchez, Slagterboderne 8, 1716 København (map)
19:30-21:30 – Informal – location tbc, but close to Stockholm C, Stockholm
Signup here
Data here is indicative. The Google Sheet for the trip is the always-updated definitive version.
On the day itself, live updates will be posted here.
The map below is an image of the route for this day. You can alternatively see access whole route with more controls on umap here.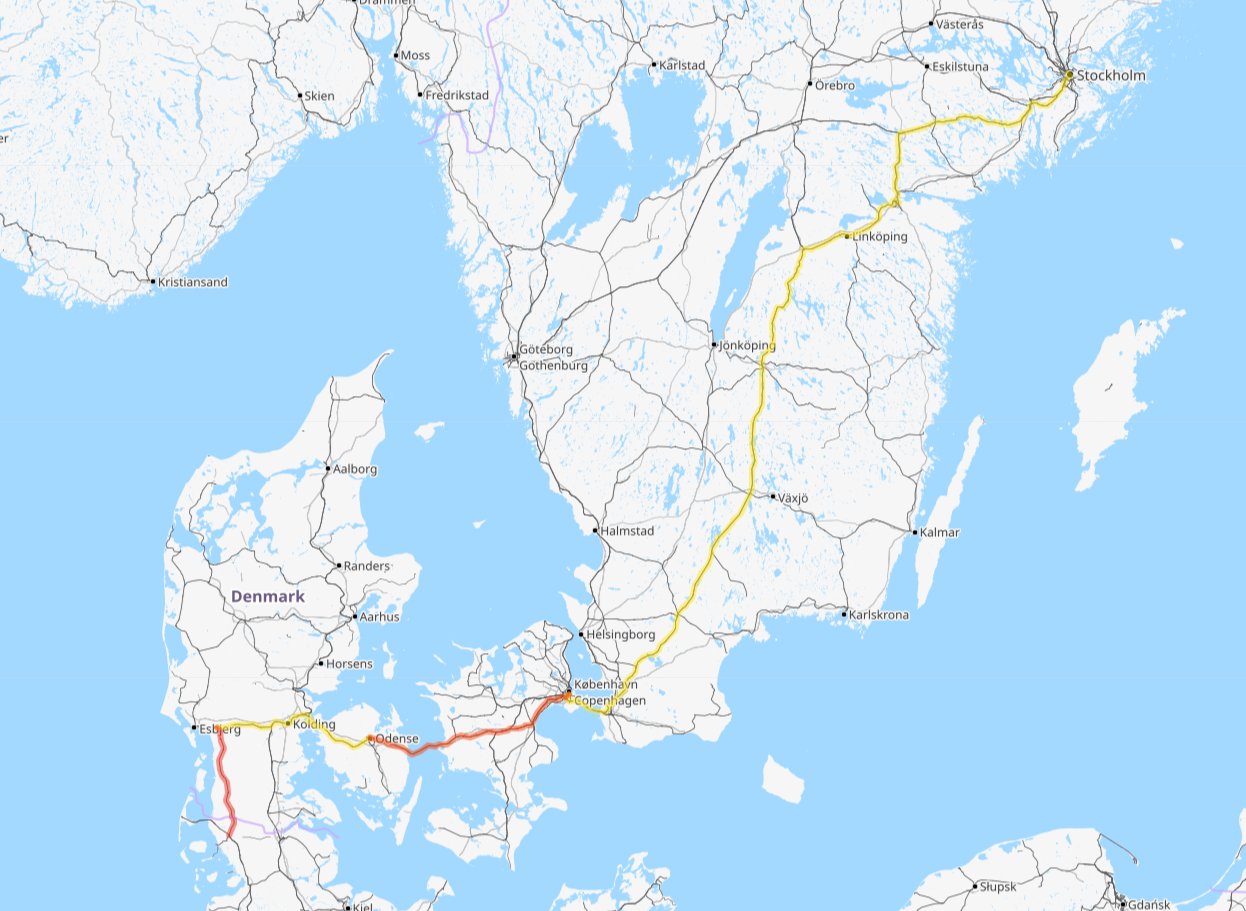 Images used in this post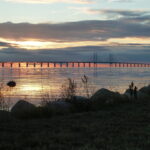 Karl Baron
Öresundsbron
October 17, 2010
CC BY 2.0
All other photos taken by Jon Worth, can be re-used under the same terms as the content on this site.