I could write a whole book about trying to plan this day of the project!
First my plan was to take the morning InterCity train from Stockholm to Oslo via Karlstad. Then the timetable for this made earlier, diverting it between Kristinehamn and Kil. And then on 7 June – 10 days before travel – the train was cancelled altogether (after buying a reservation for it!) Needless to say I was not amused!
So rather than a train all the way to Oslo, I am on a train to Göteborg, and will take a bus from there to Oslo – because were I to wait for the late morning train via Halden I would get to Oslo after the event I am organising there has started!
Generally the situation regarding cross border rail to Norway is surprisingly poor. Not only were all cross border trains suspended for 15 months during the COVID pandemic (now finally running again!) but the routes from Göteborg (SE, via Halden) and Stockholm (via Karlstad) are both slow and have irregular services. While Norway's rail investments focus on commuter lines around Oslo (NO), and Sweden's on speeding up Stockholm to Göteborg and Malmö, the international routes from Oslo feel forgotten.
After the meeting with activists, and time for dinner with old friends, it will be time to head northwards on the night train to Trondheim (NO).
Day / Date
Friday 17 June
Departure
Stockholm C
End
Night train en route to Trondheim
Trains
1 (night train counts in following day's total)
Rail km
453.6
Bike legs
0
Bike km
0
Borders crossed
SE-NO – Strömstad (road)
Events
13:30-15:00 – Oslo S
Signup here
Data here is indicative. The Google Sheet for the trip is the always-updated definitive version.
On the day itself, live updates will be posted here.
The map below is an image of the route for this day. You can alternatively see access whole route with more controls on umap here.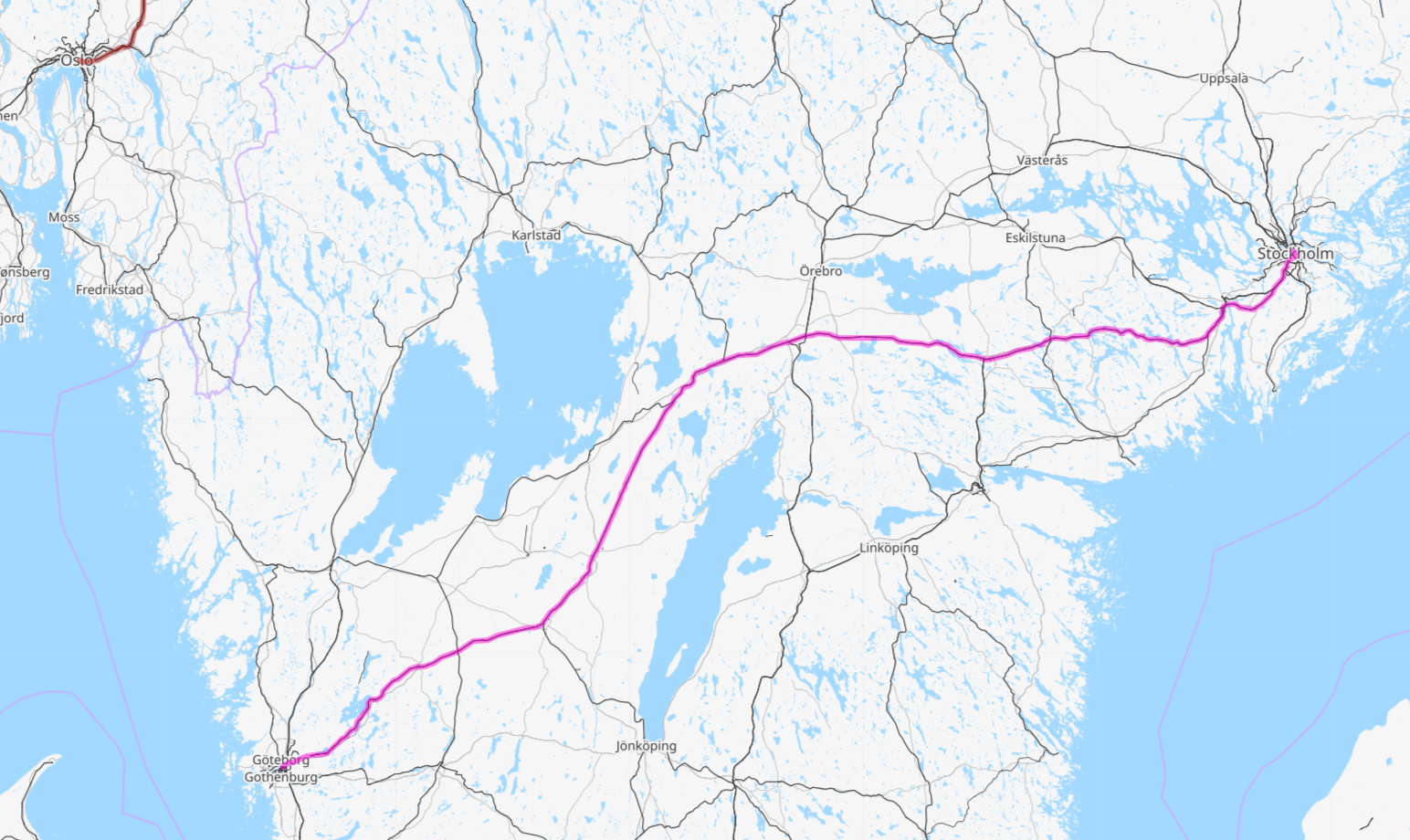 Images used in this post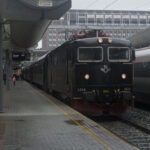 Phil Richards
11.09.19 Oslo Sentral Rc6 1414
September 11, 2019
CC BY-SA 2.0
All other photos taken by Jon Worth, can be re-used under the same terms as the content on this site.