The night train from Oslo to Trondheim (NO) would normally connect well with the train to Storlien at the SE-NO border. But the day I need to take the train it's a bus. And there is a further bus 20km further into Sweden, to Enafors. I can understand the problems here though, as works are ongoing to electrify the line from Trondheim to the border. So this is a border with passenger service, with the opportunity for service improvements in future.
Across Sweden has proven to be the biggest planning nightmare of all.
The current plan – as of 1 June, so less than 3 weeks ahead of travel, is to take the train from Enafors to Sundsvall Västra (a small station at the edge of Sundsvall), then take a rail replacement bus from there to Härnösand, and then a further train onwards to Umeå. This is a little better than an earlier plan that involved two very long bus trips across northern Sweden via Dorotea, but worse than the original plan that was to use a night train between Gävle and Gällivare for this section – but that train was completely cancelled rather than being diverted past engineering works – it looks like a poor decision to me, but there is nothing I can do about it.
| | |
| --- | --- |
| Day / Date | Saturday 18 June |
| Departure | Night train from Oslo S |
| End | Umeå (SE) |
| Trains | 2 (and 3 rail replacement buses!) |
| Rail km | 1133.7 (inc. the night train from Oslo) |
| Bike legs | 0 |
| Bike km | 0 |
| Borders crossed | NO-SE – Storlien |
| Events | No formal events, but maybe you'd like to say hello? – more about events en route here |
Data here is indicative. The Google Sheet for the trip is the always-updated definitive version.
On the day itself, live updates will be posted here.
The map below is an image of the route for this day. You can alternatively see access whole route with more controls on umap here.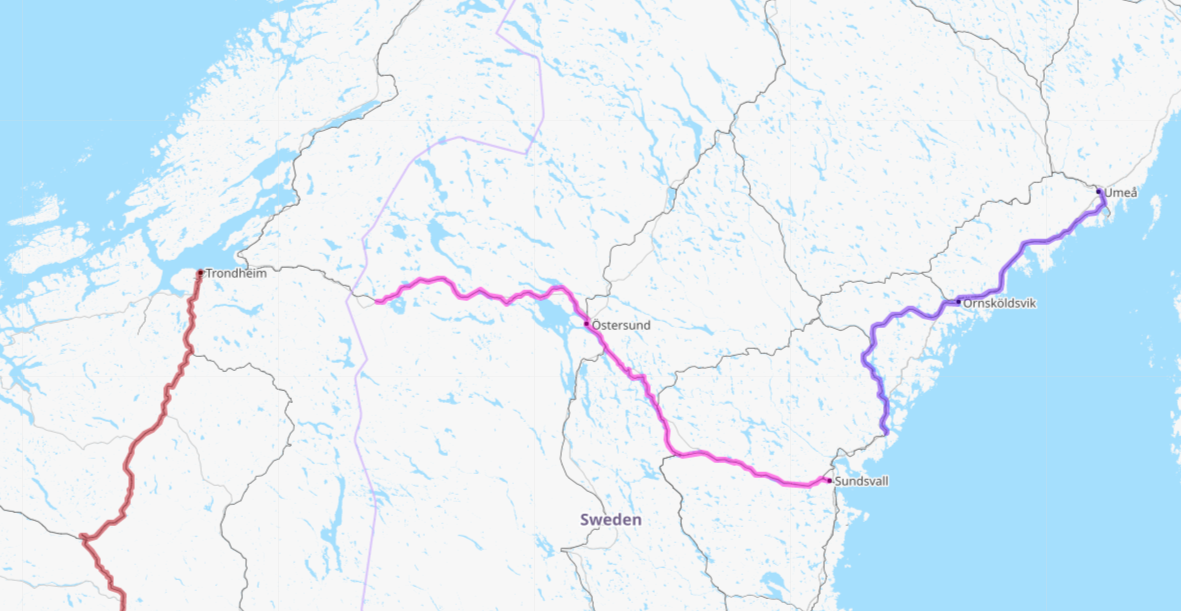 Images used in this post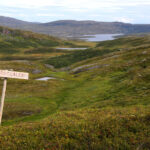 Guillaume Baviere
2018-07-31
July 31, 2018
CC BY-SA 2.0
All other photos taken by Jon Worth, can be re-used under the same terms as the content on this site.