The night train from Tornio arrives late morning in Helsinki – time for a lunchtime meeting with activists, and then an afternoon ferry to Tallinn, and an evening meeting with activists there.
There is no land border here, although there is the vague idea to tunnel between Helsinki and Tallinn so as to connect Finland to Rail Baltica, something I will examine in discussions in both cities. The only way to do this part of the trip on land would be to route via Russia – and that is politically impossible, so was not considered.
Day / Date
Monday 20 June
Departure
Night train from Helsinki
End
Tallinn
Trains
1 (inc. night train from Tornio-Itäinen)
Rail km
809.8
Bike legs
0 (other than in Helsinki and Tallinn to venues)
Bike km
0
Borders crossed
FI-EE – Helsinki-Tallinn ferry
Events
12:00-14:00 – Formal – location tbc, but close to Helsingin päärautatieasema, Helsinki
19:00-21:00 – Informal – F-Hoone, Telliskivi 60a, 10412 Tallinn (map)
Signup here
Data here is indicative. The Google Sheet for the trip is the always-updated definitive version.
On the day itself, live updates will be posted here.
The map below is an image of the route for this day. You can alternatively see access whole route with more controls on umap here.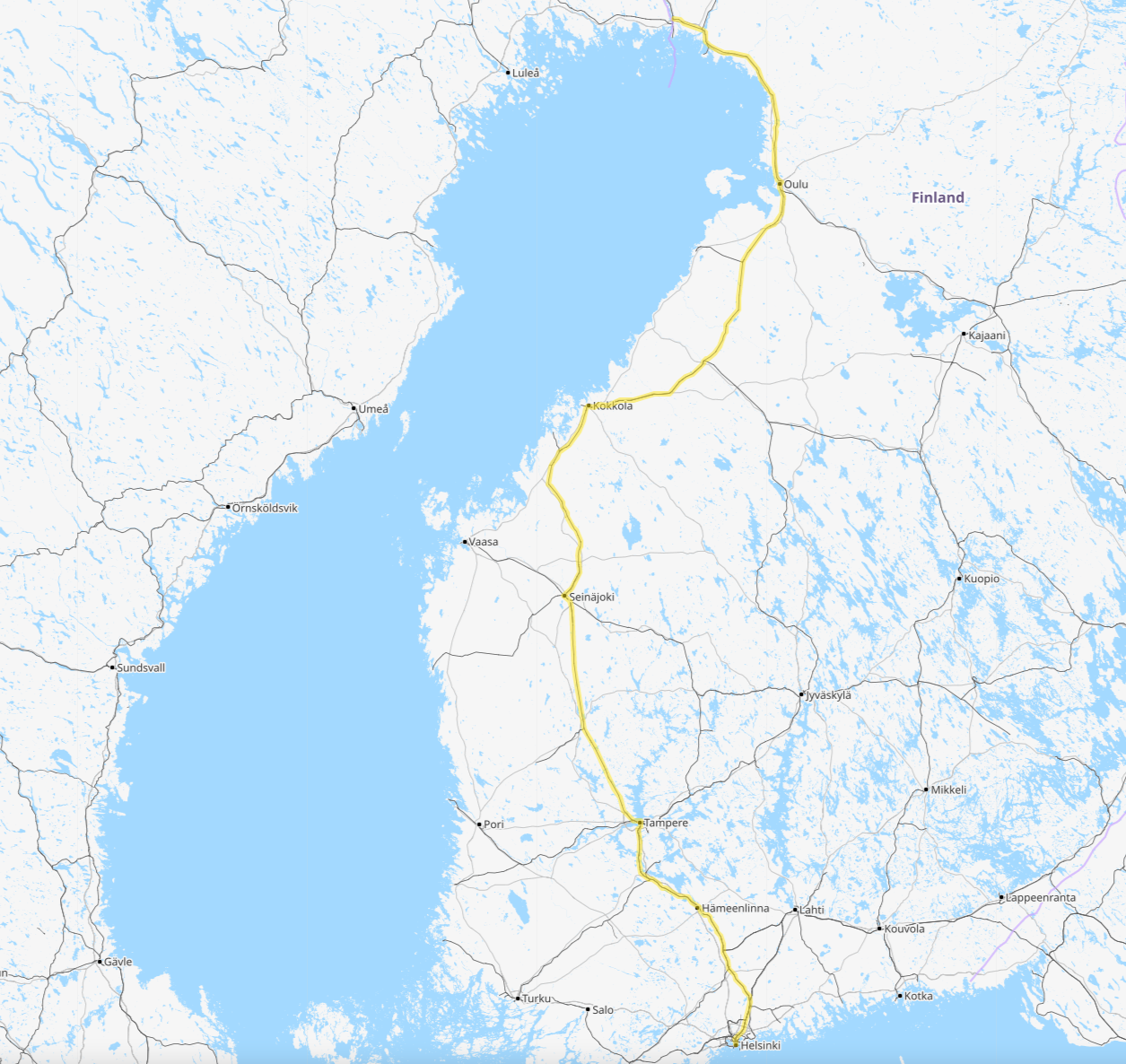 Images used in this post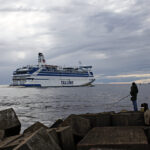 out0fwave
TALLINK
June 15, 2010
CC BY-SA 2.0
All other photos taken by Jon Worth, can be re-used under the same terms as the content on this site.