There are trains from Tallinn to Valga (EE), the border station. But the timetables do not match with the trains on the Latvian side. So there is no way to avoid an early start and 3 hours in Valga. From Valga station I am going to be speaking to the OV Congres 22 via video link!
On from Valga it's then a late afternoon arrival in Riga – and then time to meet activists there.
This border at Valga has a very limited passenger service is the only one I could viably use for this leg of the trip. Rail Baltica will run much further to the west, but despite that western route being mentioned in Michael Cramer's work, there is no means to route that way at present. I am interested in the potential for rail here – why are services quite so bad?
Day / Date
Tuesday 21 June
Departure
Tallinn
End
Riga
Trains
2
Rail km
443.9
Bike legs
0 (other than in Riga to venue)
Bike km
0
Borders crossed
EE-LV – Valga
Events
19:00-21:00 – Informal – Kalnciema Ezītis miglā, Slokas iela 17, Zemgales priekšpilsēta, 1048 Rīga (map)
Signup here
Data here is indicative. The Google Sheet for the trip is the always-updated definitive version.
On the day itself, live updates will be posted here.
The map below is an image of the route for this day. You can alternatively see access whole route with more controls on umap here.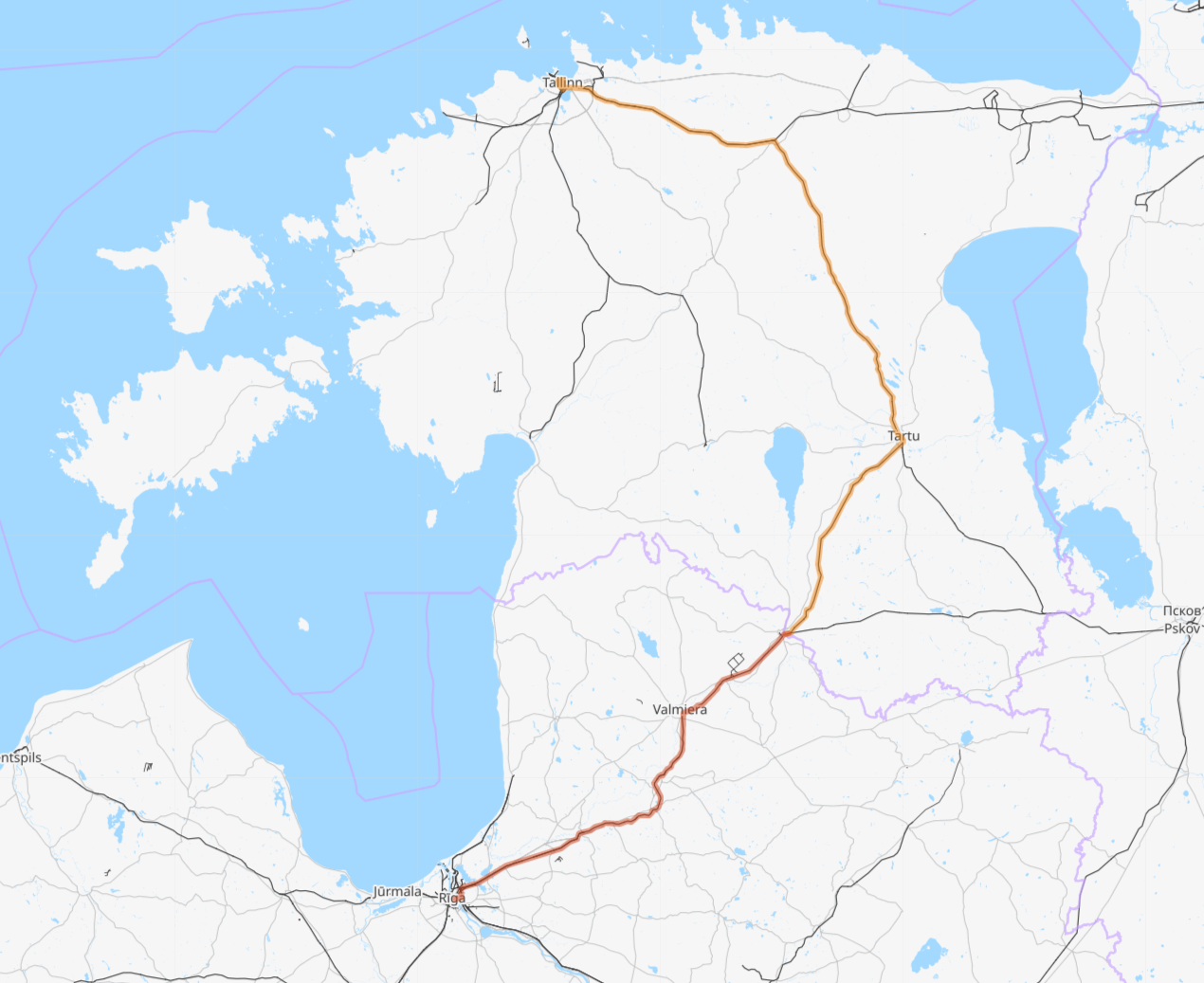 Images used in this post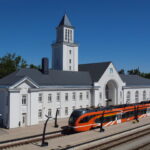 Anita
Valga Train Station
July 4, 2015
CC BY-NC-ND 2.0
All other photos taken by Jon Worth, can be re-used under the same terms as the content on this site.