Thanks to an excellent suggestion on Twitter, I have now adjusted the start of the South East circuit, to take in the whole original Vindobona route – the legendary DR service from Berlin to Wien. I will follow the Vindobona route as closely as I can – on the EuroCity to Praha (CZ), and a lunchtime meeting with activists there. The border between Bad Schandau and Děčín (CZ) is a border with good long distance and poor local services.
I will then follow the original Vindobona route via Třeboň (CZ) to České Velenice (CZ) – where I will quickly look at the station restaurant, and change there onto a regional train via Gmünd (AT) to Wien. The České Velenice-Gmünd border has good regional services, with the prospect of improvement in future once line upgrades are completed north of České Budějovice are completed.
This day has been adjusted a little to start at Berlin Hbf rather than Lichtenberg due to building works between Lichtenberg and Berlin.
Day / Date
Tuesday 19 July
Departure
Berlin
End
Wien
Trains
3
Rail km
753.4
Bike legs
0
Bike km
0
Borders crossed
DE-CZ – Bad Schandau
CZ-AT – Gmünd
Events
Praha – more about events en route here
Data here is indicative. The Google Sheet for the trip is the always-updated definitive version.
On the day itself, live updates will be posted here.
The map below is an image of the route for this day. You can alternatively see access whole route with more controls on umap here.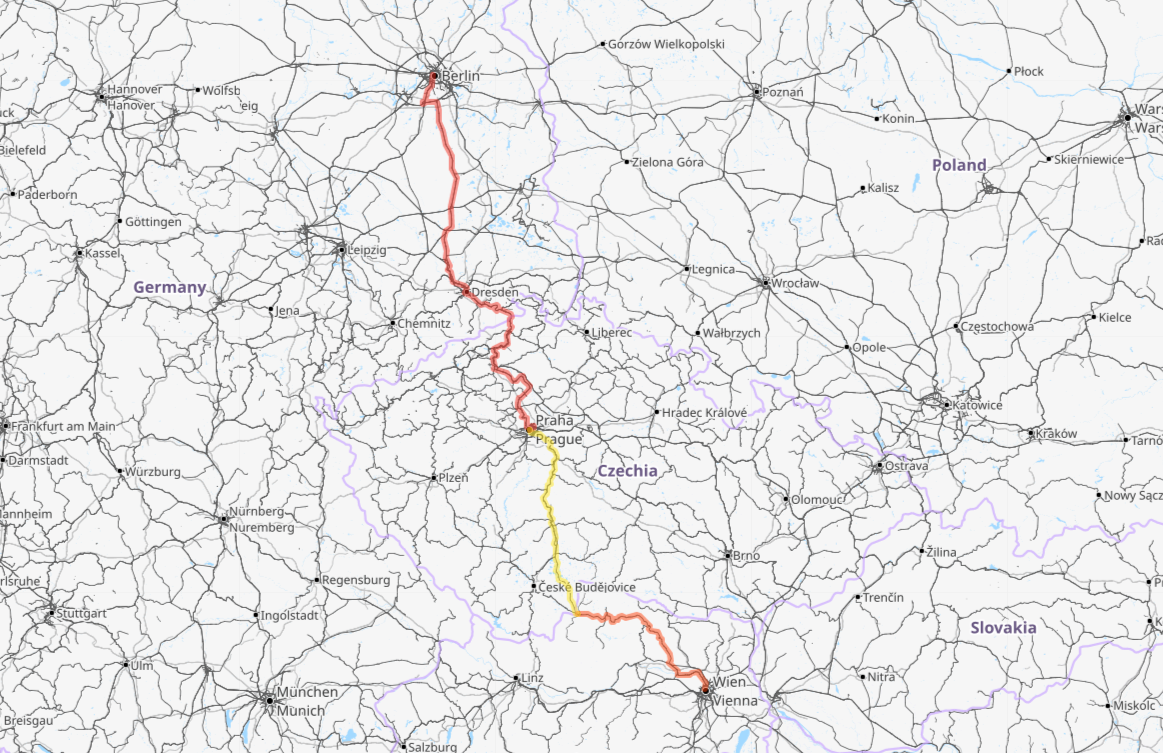 Images used in this post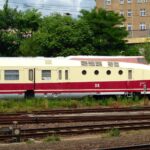 ian.dinmore
The VT 18.16
May 30, 2014
CC BY-NC 2.0
All other photos taken by Jon Worth, can be re-used under the same terms as the content on this site.