This day has had to be considerably re-planned – due to changes to meetings in Wien and Budapest, and some engineering works at the edge of Wien.
The day will hence start on the bike – from Wien to Hennersdorf. From there it will be on to Sopron in Hungary, a border with excellent regional trains, but no long distance trains. From there I will take a GySEV InterCity train to Budapest, passing Komarno-Komarom on my way – but not crossing that border. I will cross Budapest by bike from Kelenföld to Keleti station, before then heading back westwards to Wien, entering Austria at Hegyeshalom – a border with excellent long distance and local connections. After a meeting in Wien I will then head south to Graz, and spend the night there.
Day / Date
Wednesday 20 July
Departure
Wien
End
Graz
Trains
4
Rail km
738
Bike legs
2
Bike km
22.7
Borders crossed
AT-HU Hegyeshalom
HU-AT Szentgotthard
Events
Wien, Budapest – more about events en route here
Data here is indicative. The Google Sheet for the trip is the always-updated definitive version.
On the day itself, live updates will be posted here.
The map below is an image of the route for this day. You can alternatively see access whole route with more controls on umap here.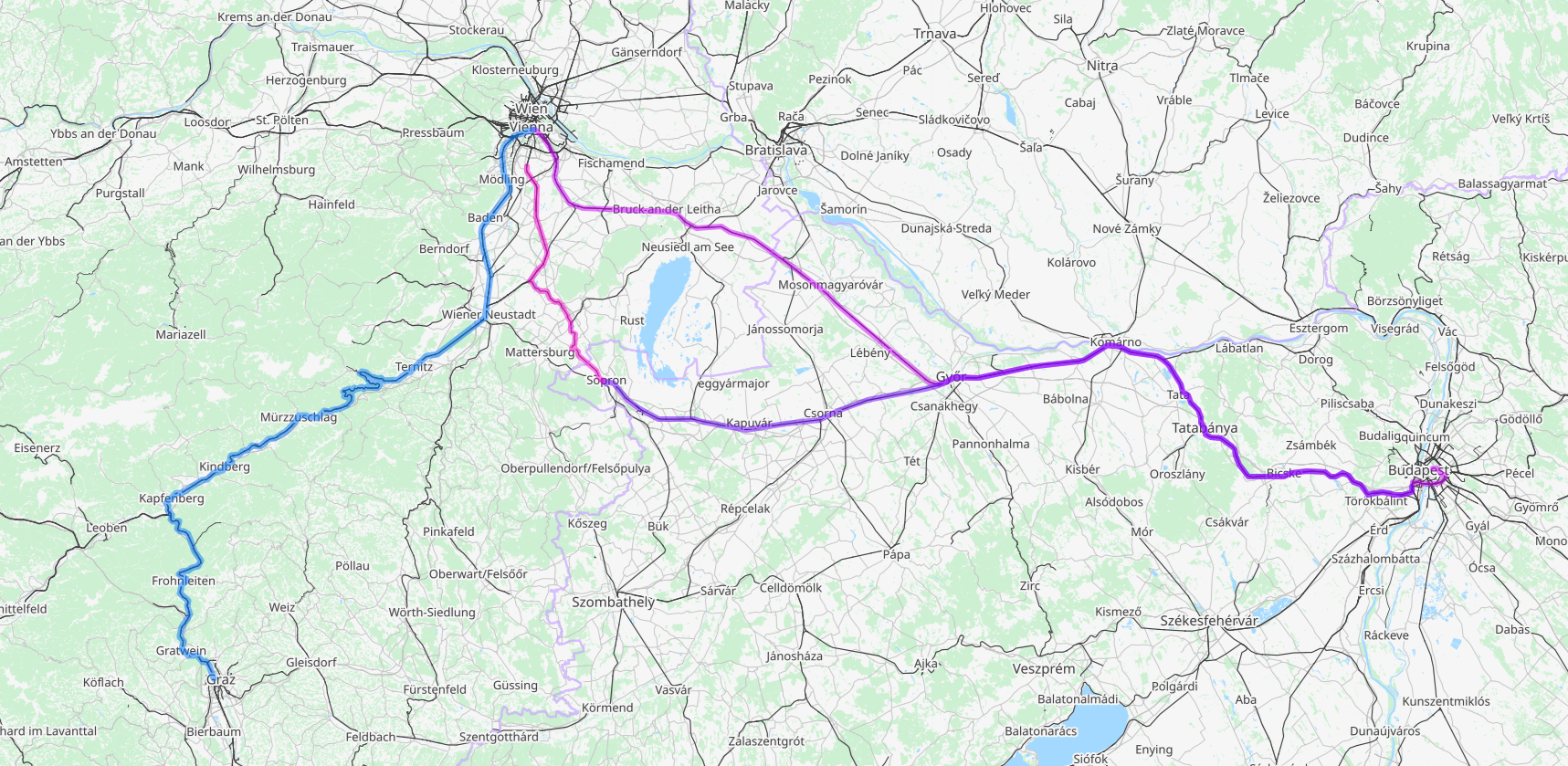 Images used in this post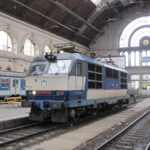 Phil Richards
08.05.11 Budapest Keleti pu. 350017
May 8, 2011
CC BY-SA 2.0
All other photos taken by Jon Worth, can be re-used under the same terms as the content on this site.