From Graz I will then take a regional train via Spielfeld (AT) to Bad Radkersburg (AT) and continue by bike.
Until the end of World War II, Bad Radkersburg was connected to Gornja Radgona (SI) with a railway bridge, and that has never been rebuilt. It is a missing link, but not one that Michael Cramer examined (it is actually thanks to a comment on my blog post about Cramer's work that I discovered this one!) – track exists on the Slovenian side, but there is no passenger service between Gornja Radgona and Ljutomer.
However rather than take a train for the next part, I will continue by bike (it's more direct!) and cross first into Hungary (at a point where there is no railway), and then head south back into Slovenia, exploring the Redícs-Lendava (SI) missing link that Cramer examined.
At the time of Cramer's research, a minimal passenger train service had been re-introduced from Maribor (SI) to Lendava, but routing through Čakovec (HR), as the Lendava branch is orphaned from the rest of the Slovenian railway network. However this service has ceased to run since December 2021 – so the first check is why that is the case – it is a missing service at the moment.
When this day was initially planned I aimed to take a train from Mursko Središće (HR) to Varaždin, but this was cancelled by HZPP for some reason. So I will only board a train for the final 10km from Cakovec to Varaždin.
Day / Date
Thursday 21 July
Departure
Graz
End
Varaždin
Trains
3
Rail km
87.8
Bike legs
1
Bike km
81.4
Borders crossed
AT-SI – Bad Radkersburg
SI-HU – Genterovci
HU-SI – Redics-Lendava
SI-HR – Mursko Sredice
Events
No formal events, but maybe you'd like to say hello if I am passing by bike? – more about events en route here
Data here is indicative. The Google Sheet for the trip is the always-updated definitive version.
On the day itself, live updates will be posted here.
The map below is an image of the route for this day. You can alternatively see access whole route with more controls on umap here.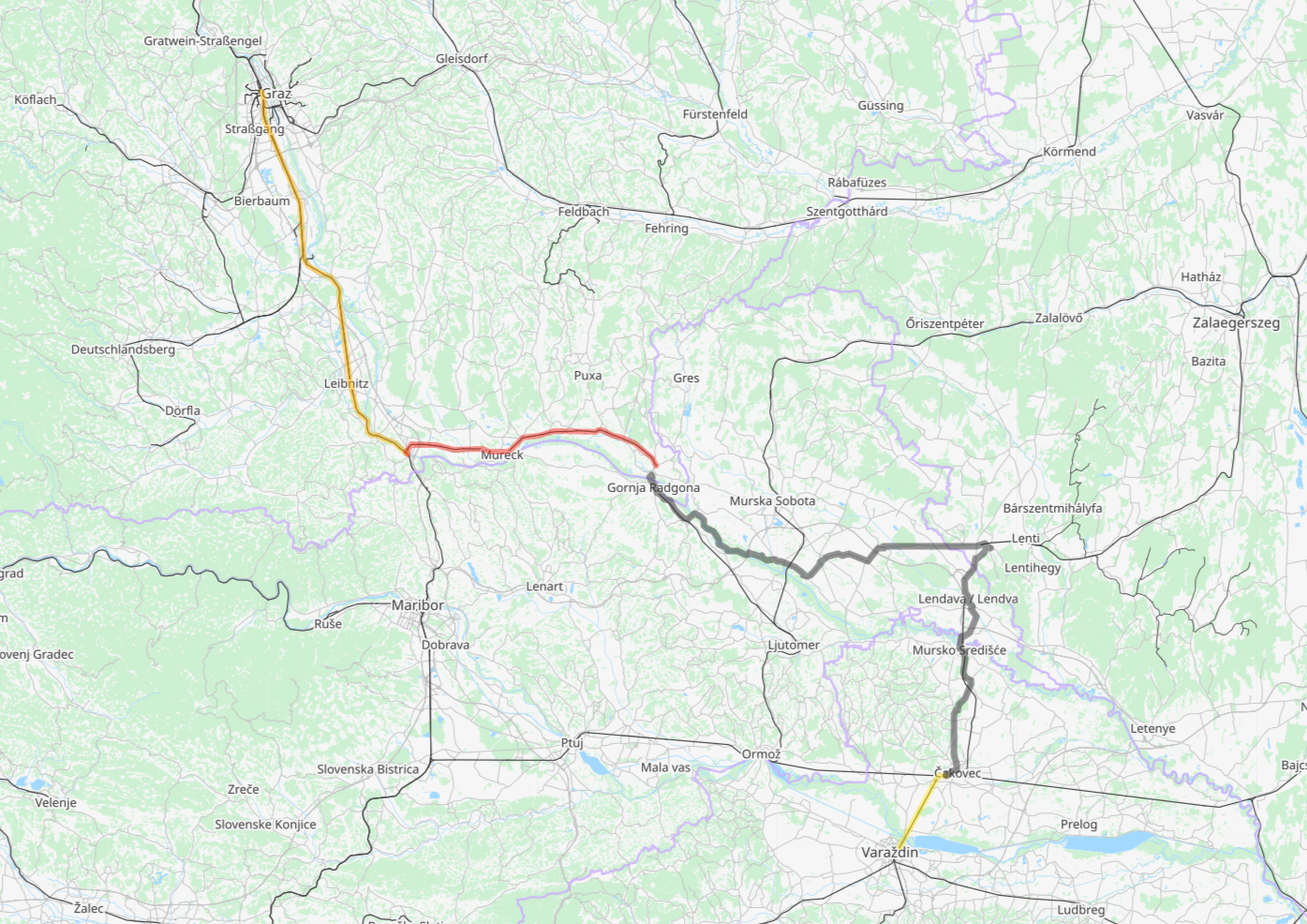 Images used in this post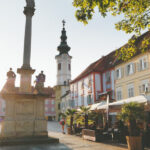 Romantik Hotel im Park
Altstadt von Bad Radkersburg
March 12, 2018
CC BY-NC 2.0
All other photos taken by Jon Worth, can be re-used under the same terms as the content on this site.