Borders in this region do not correspond neatly with where the railways are!
The best route from Pragersko (SI) on the mainline between Ljubljana to Maribor to Nagykanizsa (HU) routes right through Čakovec (HR) – that is a border with missing service, but I cannot get close enough to cross it. Instead of improving that route to Hungary, the Slovenes electrified and renovated the much longer route further north via Hodoš (SI) – thanks Nico Huurman for the comment about this! Meanwhile the Croatians do not really care about the route through Čakovec either, instead favouring the one further south through Koprivnica (HR) to Gyékényes (HU) instead! This is a border I will use – it has a very limited long distance service. It is also a Schengen external border.
It is that latter route that I am then taking – by train within Croatia from Varaždin (HR) to Koprivnica, then to Gyékényes. Then onwards in Hungary via Dombovar (HU), Baja (HU) and Kiskunfelegyhaza (HU) to Szeged. On the Hungarian side two further problems present themselves – the only rail bridge over the Danube south of Budapest (HU) is at Baja, and it has rather few trains! And the Hungarian railway network radiates out from the capital – regional lines do exist, but services on them are slow and irregular. If any of the trains here are delayed or do not run, I will always have the backup of routing via Budapest – longer but faster.
| | |
| --- | --- |
| Day / Date | Friday 22 July |
| Departure | Varaždin |
| End | Szeged |
| Trains | 6 |
| Rail km | 417.5 |
| Bike legs | 0 |
| Bike km | 0 |
| Borders crossed | HR-HU – Gyekenes |
| Events | No formal events, but maybe you'd like to say hello? – more about events en route here |
Data here is indicative. The Google Sheet for the trip is the always-updated definitive version.
On the day itself, live updates will be posted here.
The map below is an image of the route for this day. You can alternatively see access whole route with more controls on umap here.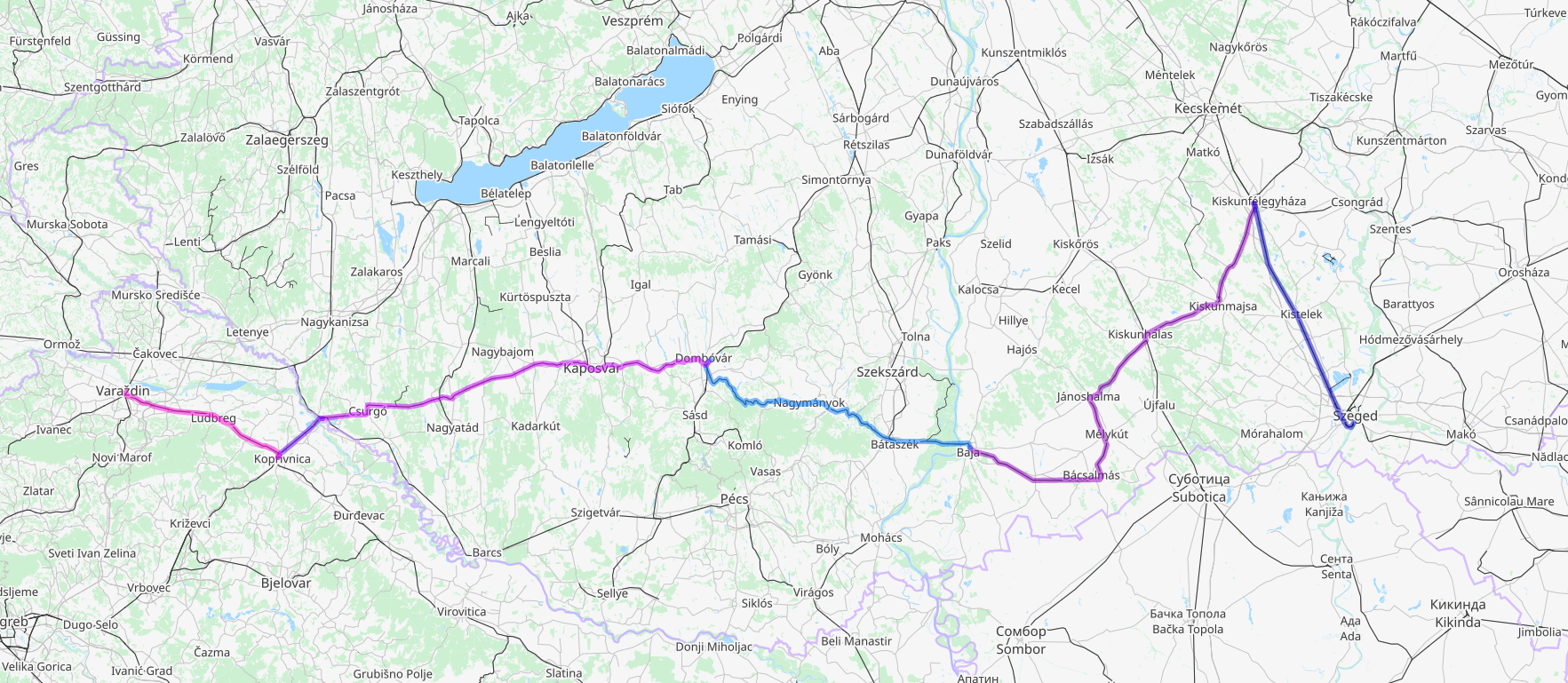 Images used in this post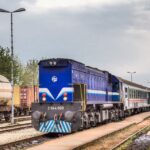 Schnitzel_bank
2044 008…ist mit einem Personenzug in Varaždin (11.April 2017)
April 11, 2017
Attribution-NoDerivs 2.0 Generic (CC BY-ND 2.0)
All other photos taken by Jon Worth, can be re-used under the same terms as the content on this site.