The reason for choosing Simeria for the overnight stop is it allows me to route onto the line via Petroșani (RO) and Târgu Jiu (RO) to Craiova (RO) – thanks Helmut Uttenthaler for the inspiration here. From Craiova there is no option but to take the horribly slow diesel train to Calafat – the Romanian side of one of only two bridges over the Danube along the Romania-Bulgaria border. Vidin (BG) is the town on the Bulgarian side. The bridge only replaced ferries here in 2013, and it is a combined rail and road bridge. But there is a catch – only 1 train a day crosses it each way each day! This is a border with the most minimal cross border service imaginable. It is not as if the situation for road traffic is much better – 6 Euro toll to cross this bridge in one of the poorest corners of Europe! Because my arrival time does not correspond with the daily train across the bridge I am going to cycle instead – it is possible! – but at the moment I do not know if it makes more sense to stay on the Romanian or Bulgarian side overnight. Vidin on the Bulgarian side is the larger town.
Data here is indicative. The Google Sheet for the trip is the always-updated definitive version.
On the day itself, live updates will be posted here.
The map below is an image of the route for this day. You can alternatively see access whole route with more controls on umap here.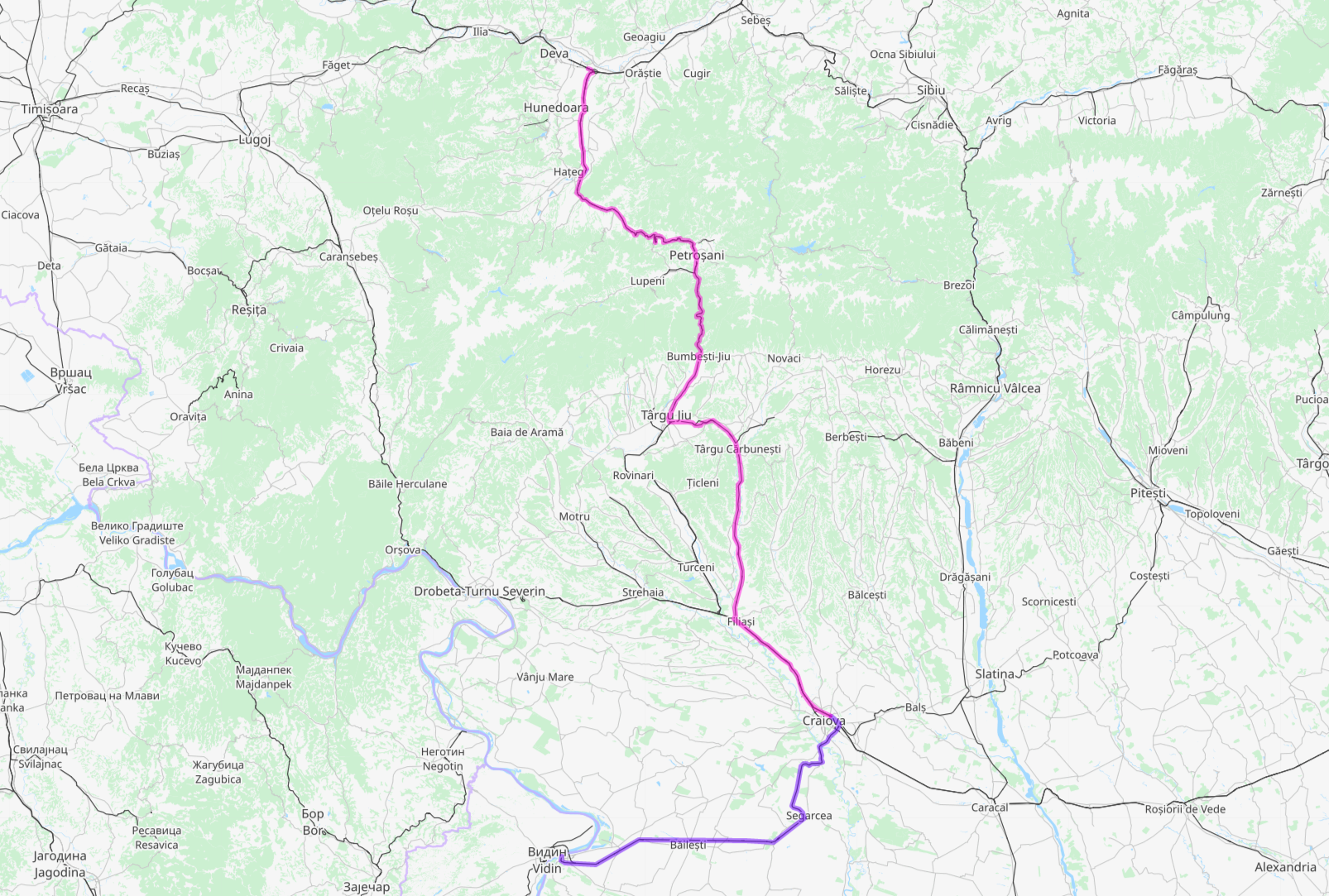 Images used in this post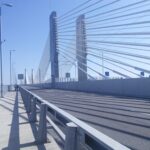 Maarten Sepp
brug Vidin-Calafat
May 19, 2017
CC BY-SA 2.0
All other photos taken by Jon Worth, can be re-used under the same terms as the content on this site.