Were I to depart Vidin insanely early, I could get through Bulgaria to Greece all on the same day, but given the thin timetables on this section, I have decided a little more caution would be in order! At least the lines on the Bulgarian side are electrified, and so I will take regional trains via Mezdra (BG) to Sofia, arriving in the early afternoon in time for a meeting with activists. No border crossings today!
Data here is indicative. The Google Sheet for the trip is the always-updated definitive version.
On the day itself, live updates will be posted here.
The map below is an image of the route for this day. You can alternatively see access whole route with more controls on umap here.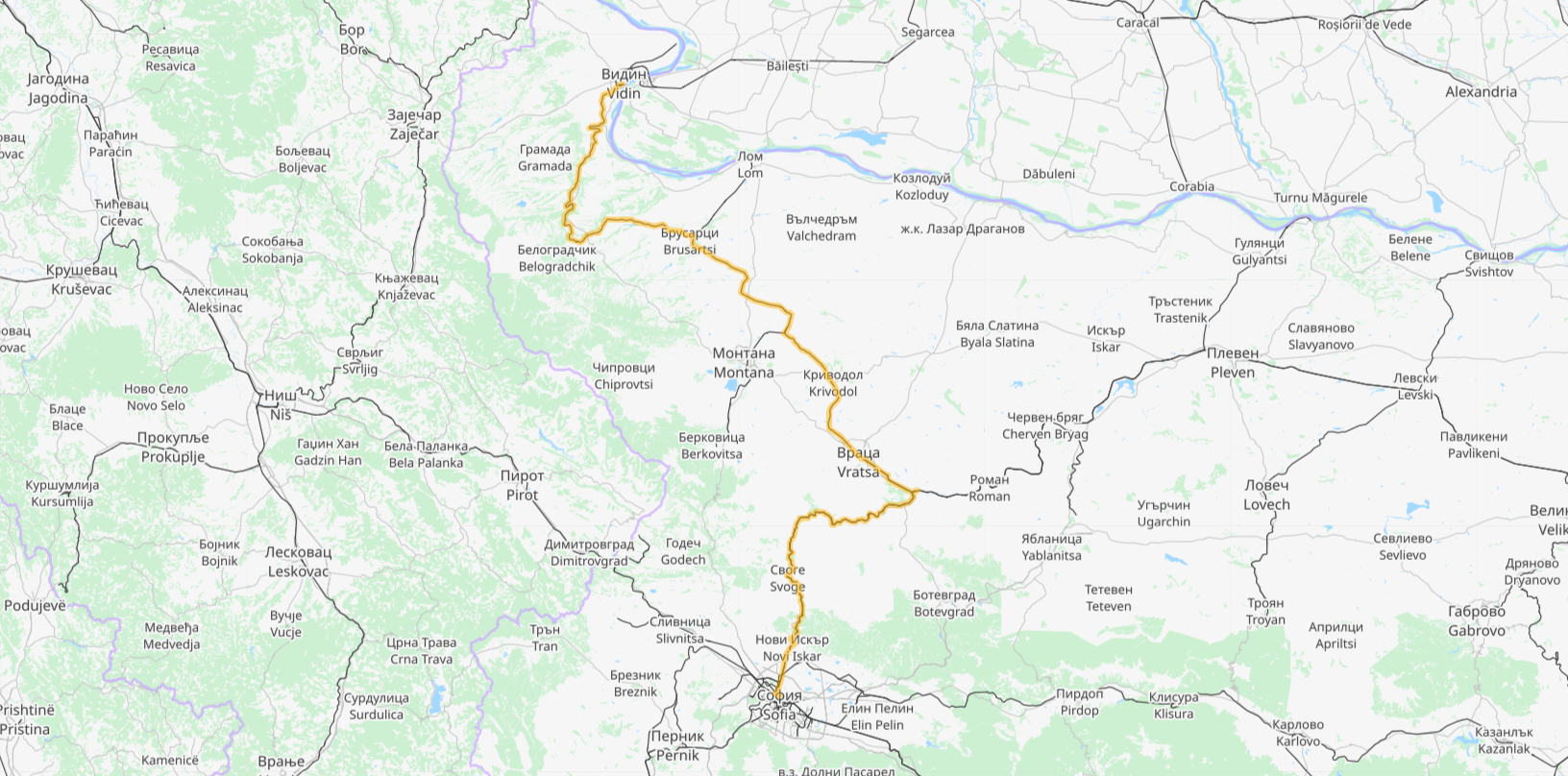 Images used in this post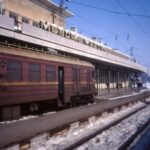 Sludge G
Мездра БДЖ страница. Mezdra station, Bulgaria Jan 1995
February 21, 2009
CC BY-SA 2.0
All other photos taken by Jon Worth, can be re-used under the same terms as the content on this site.