The day starts very early in Svilengrad, and at the time of writing it is not clear exactly what will work here. It will either be Svilengrad to Dimitrovgrad, Dimitrovgrad, via Stara Zagora and Veliko Tarnovo, to the railway junction at Gorna Oryahovitsa, Gorna Oryahovitsa to Ruse and Ruse to Bucuresti Nord. However if I am really lucky I might be able to get a seat on the through service from Istanbul that's due to re-start. Whichever way I am going to need to be at Svilengrad station at 3am. Joy!
The way back into Romania is at Ruse – the second of the two Danube bridges between Romania and Bulgaria. As at Calafat the tracks are electrified on the Bulgarian side, and diesel on the Romanian side, and the train to Bucuresti has to even take a diversion on a longer route than a decade ago because a bridge on the regular route is damaged. The European Commissioner for Transport is from Romania but there are problems like this in her own back yard… But at least there are a few trains here – there are limited local services, and long distance services might resume after the COVID pandemic.
After a meeting with activists in Bucuresti, it will be time to head north on the night train towards Hungary.
| | |
| --- | --- |
| Day / Date | Friday 29 July |
| Departure | Stara Zagora |
| End | Night train en route to Dej |
| Trains | 5, or possibly just 2 if the Istanbul-Bucuresti train runs |
| Rail km | 501.9 |
| Bike legs | 0 |
| Bike km | 0 |
| Borders crossed | BG-RO – Ruse-Giurgiu |
| Events | Bucuresti – more about events en route here |
Data here is indicative. The Google Sheet for the trip is the always-updated definitive version.
On the day itself, live updates will be posted here.
The map below is an image of the route for this day. You can alternatively see access whole route with more controls on umap here.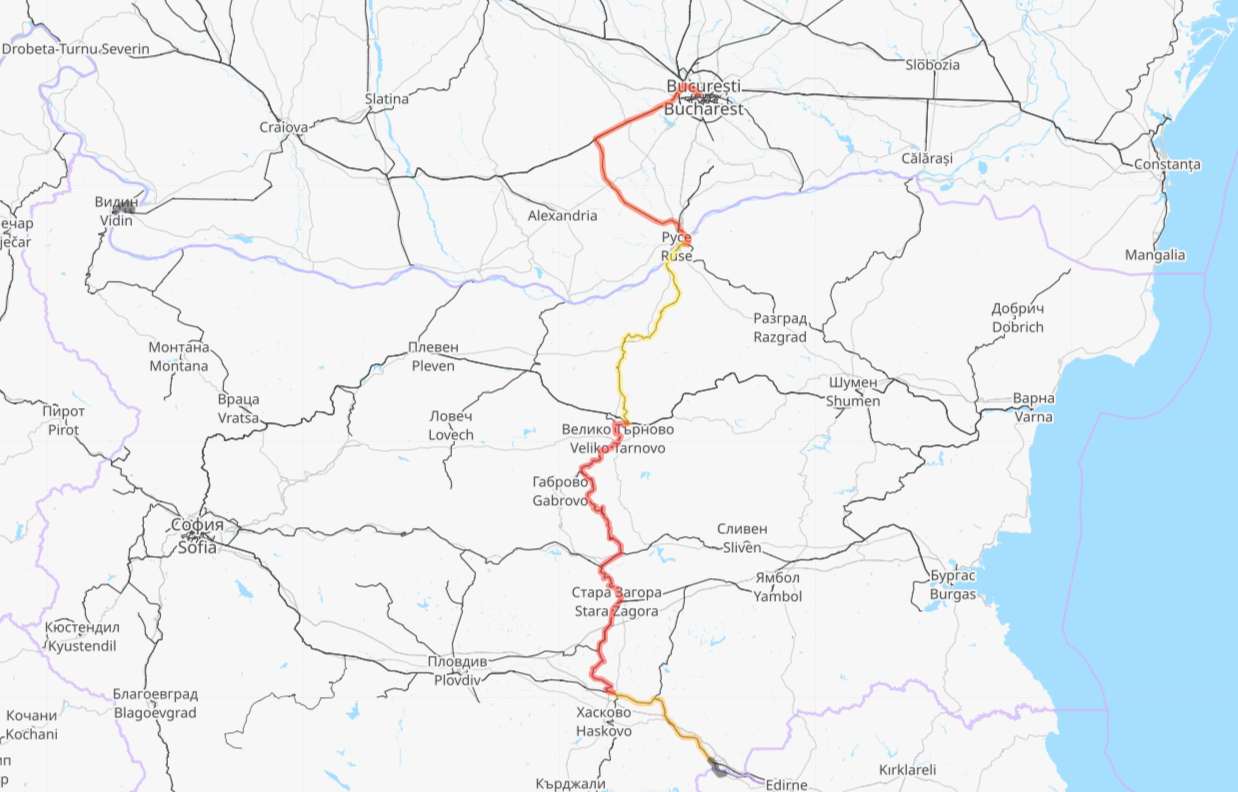 Images used in this post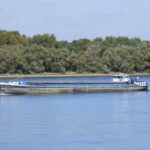 damian entwistle
Ruse – Danube barge (2)
October 7, 2018
CC BY-NC 2.0
All other photos taken by Jon Worth, can be re-used under the same terms as the content on this site.