I had initially planned to take the night train via Dej to Cluj here, but had to re-plan because the timetable is just too tight. So I am routing via Timisoara instead, so will get a retro sleeping car like this! I will cross from Romania to Hungary at Curtici – a border with outdated infrastructure, but a reasonable local and a good international service. Infrastructure upgrades are due here. This is also a crossing back into Schengen. Then from Hungary to Slovakia the crossing is at Hidasnémeti – a border where there are 7 long distance services a day. This recently improved route – Košice's proximity to the border helps! – has a good international service. The baseline plan is to spend the night in Poprad, but with Miskolc as fallback in case something goes wrong.
Data here is indicative. The Google Sheet for the trip is the always-updated definitive version.
On the day itself, live updates will be posted here.
The map below is an image of the route for this day. You can alternatively see access whole route with more controls on umap here.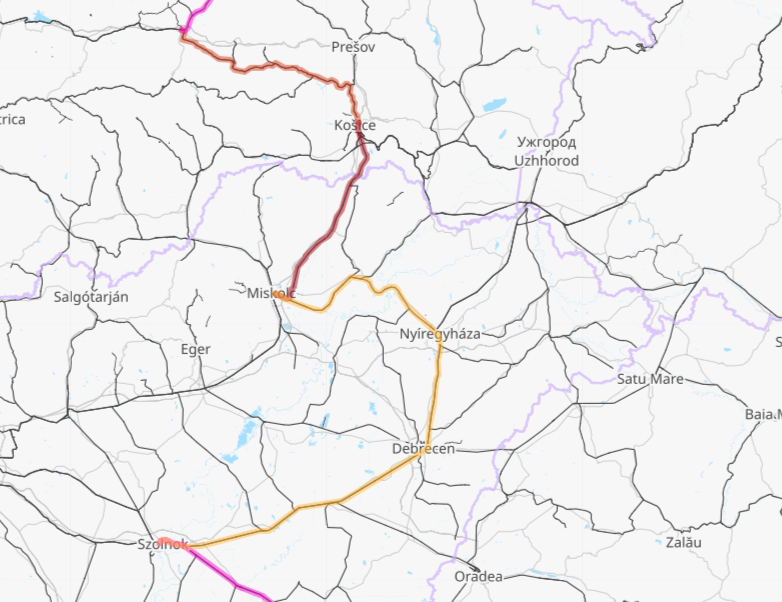 Images used in this post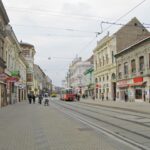 Hungarian Snow
downtown miskolc
October 19, 2009
CC BY-SA 2.0
All other photos taken by Jon Worth, can be re-used under the same terms as the content on this site.