This day will start with a quick visit to AZAFT's museum site at Casetas outside Zaragoza. Then it's back to Delicias station for the train onwards westbound.
This is one of only three days in the entire trip without a border crossing. The reason: the trains across Spain and into Portugal are so irregular that there is no other way to get any further in a day, and night trains across Spain have all been abolished.
There is one daily Barcelona (ES)-Vigo Alvia train that goes via Zaragoza (where I will board it), and then via Pamplona, Leon and Ourense (pictured) to Vigo. 11 hours 33 minutes on this train.
Data here is indicative. The Google Sheet for the trip is the always-updated definitive version.
On the day itself, live updates will be posted here.
The map below is an image of the route for this day. You can alternatively see access whole route with more controls on umap here.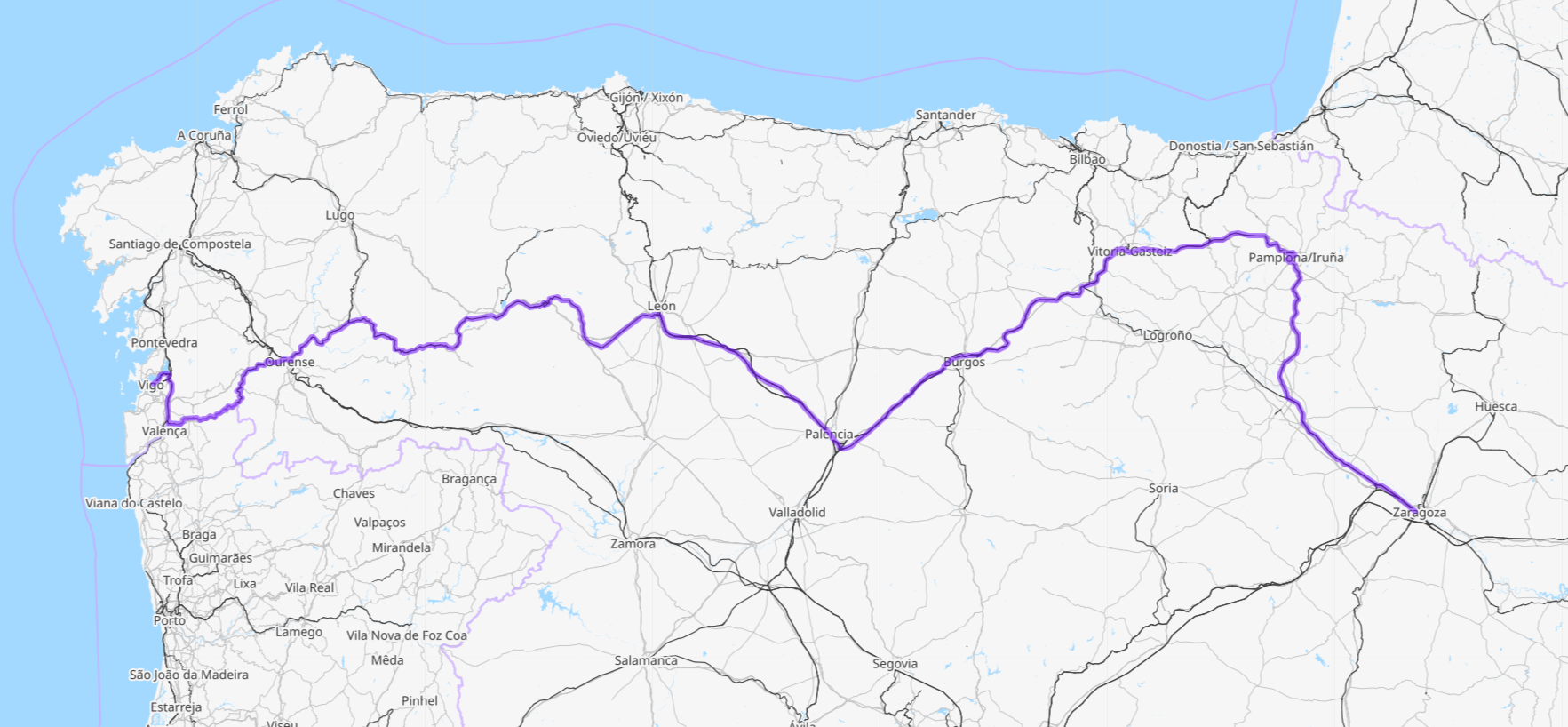 Images used in this post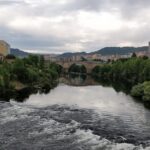 Mario Sánchez Prada
Ourense
June 22, 2019
CC BY-SA 2.0
All other photos taken by Jon Worth, can be re-used under the same terms as the content on this site.