This one is so painful it had to be included. As I wrote in this piece for The New Statesman, Lisboa-Madrid is one of the most flown cross border flight routes, but the train connection is a catastrophe. At least before COVID there used to be a night train, but since then the trip takes all day, and normally involves changes in Entrocamento (PT), Badajoz (ES) and Merida (ES). The trip from Entroncamento to Badajoz involves 3 hours spent on a single carriage railbus that dates from the 1950s. At the moment this is a border with very poor local trains.
My own route is going to be a slight change from the standard – I will take an InterCity from Lisboa to Abrantes first of all, and have a coffee with @insideferrovia there, before taking the railbus to Badajoz from there – the route is the same, just I change in Abrantes rather than Entroncamento.
Data here is indicative. The Google Sheet for the trip is the always-updated definitive version.
On the day itself, live updates will be posted here.
The map below is an image of the route for this day. You can alternatively see access whole route with more controls on umap here.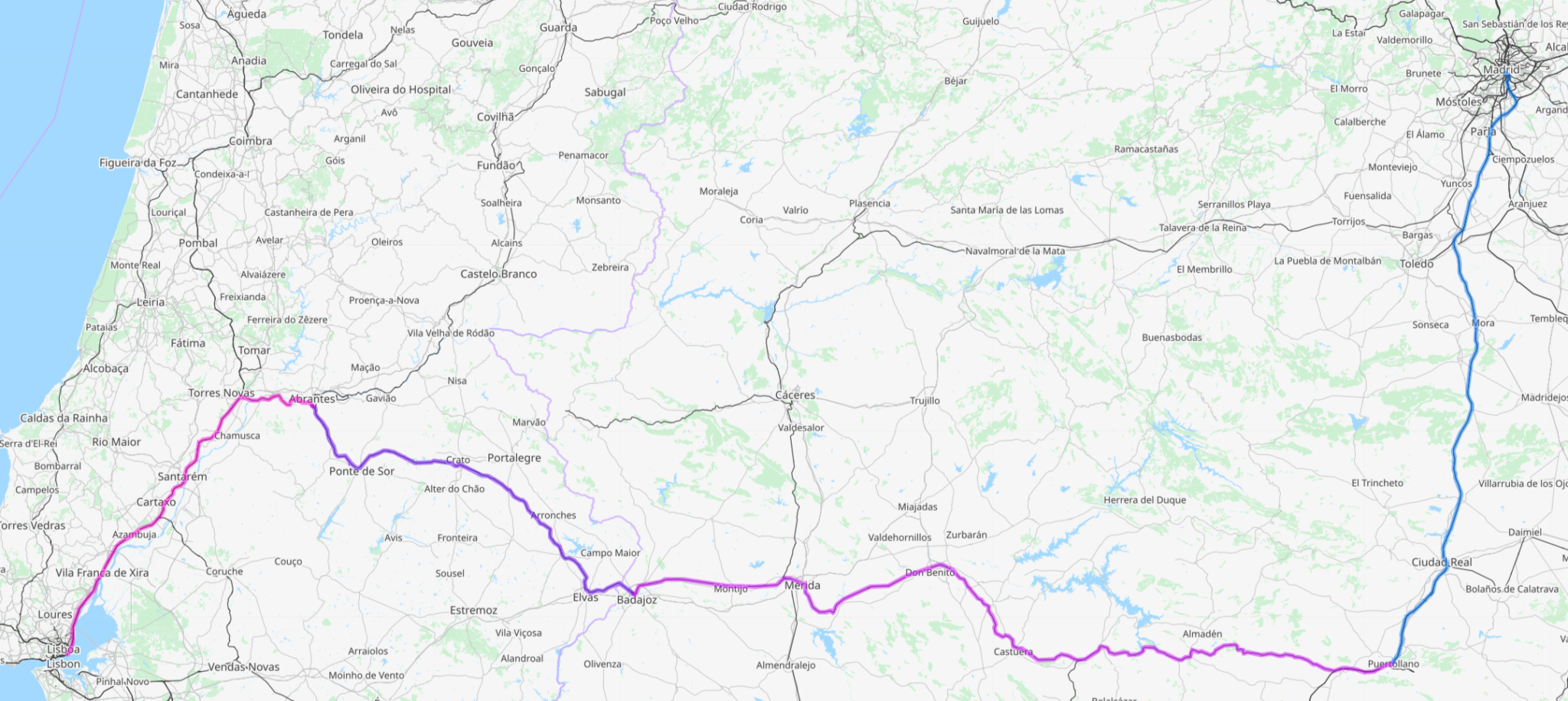 Images used in this post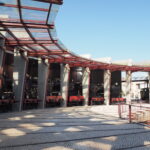 nigelmenzies
Roundhouse, Entrocamento
February 24, 2018
CC BY-NC-ND 2.0
All other photos taken by Jon Worth, can be re-used under the same terms as the content on this site.