After a morning meeting with activists, this is another day that's going to leave me shaking my head.
There is a high speed line the whole way from Madrid to Perpignan (FR), and then a slow speed section as far as Nîmes (FR) and then a further high speed section to Marseille. But the problem comes – as ever – on the cross border section. Throughout the year there are just 2 trains a day each way on the Figueras (ES) via the Le Perthus tunnel to Perpignan section (1 Barcelona-Lyon, 1 Barcelona-Paris). In summer 2 more services are added – a Madrid-Marseille (that I will take), and a second Barcelona-Paris. This is scandalous – it is a border with excellent infrastructure but a poor long distance train service. And the line is only just over a decade old!
Data here is indicative. The Google Sheet for the trip is the always-updated definitive version.
On the day itself, live updates will be posted here.
The map below is an image of the route for this day. You can alternatively see access whole route with more controls on umap here.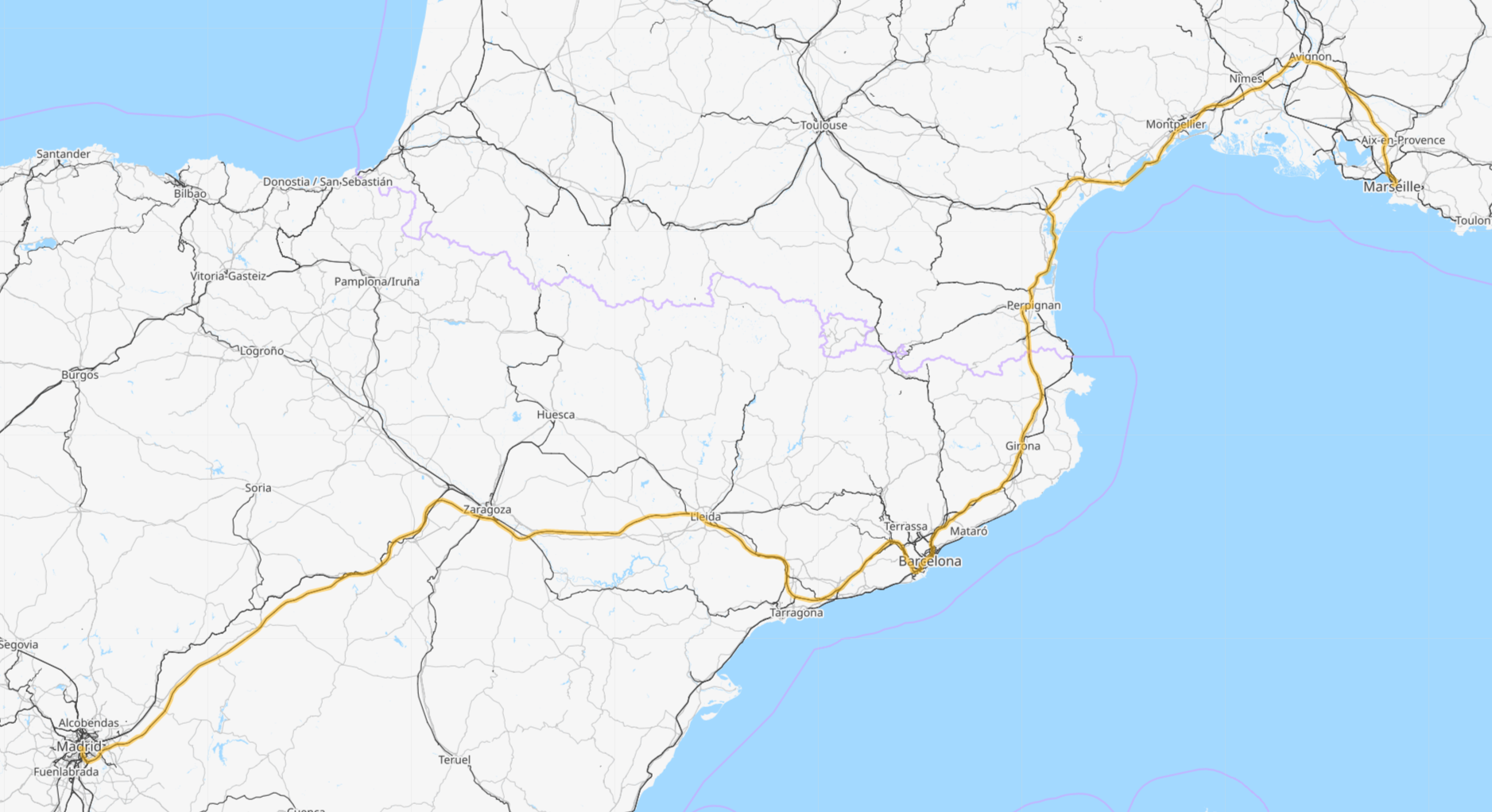 Images used in this post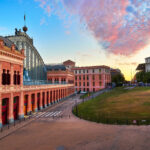 Deensel
Atocha Madrid
September 17, 2017
CC BY 2.0
All other photos taken by Jon Worth, can be re-used under the same terms as the content on this site.