Having just battled with the borders to/from Spain, the border crossings from France to Italy are little better! And that is even though the infrastructure on two of the four of the crossings is comparatively good. A quirk of the borders, and the timetables, means my route means I can cover three of the four border crossings in just one morning.
After an early start on the regional train from Marseille to Nice (FR), the first two border crossings are actually non-EU – the train traverses Monaco in a tunnel between Nice and Menton (FR). Then between Nice and Ventimiglia (IT) there is the first crossing into Italy. This is the route the long distance Thello service Marseille-Milano(IT) used to take, before the service was abolished – leaving this as a border with no long distance services at all, but with good local services.
From Ventimiglia it is onto a regional train northbound to Cuneo (IT) that nevertheless enters France again, passing through Breil-sur-Roya (FR) (there is a line to Nice here too) and Tende (FR), before re-entering Italy and arriving at Cuneo. The line is scenic but slow and through mountainous terrain. The borders here have limited local services.
From Cuneo it is on via Fossano (IT), Savona (IT) and Genova (IT) to Roma (IT) and falling into bed after a day of 7 trains and 5 border crossings!
Day / Date
Thursday 7 July
Departure
Marseille
End
Roma
Trains
7
Rail km
1002.5 – help me crowd fund kilometres of my route!
Bike legs
0 (in the city to my destination in Roma)
Bike km
0
Borders crossed
FR-Monaco
Monaco-FR
FR-IT Nice-Ventimiglia
IT-FR Ventimiglia-Breil
FR-IT Tende-Cuneo
Events
No formal events, but maybe you'd like to say hello? – more about events en route here
Data here is indicative. The Google Sheet for the trip is the always-updated definitive version.
On the day itself, live updates will be posted here.
The map below is an image of the route for this day. You can alternatively see access whole route with more controls on umap here.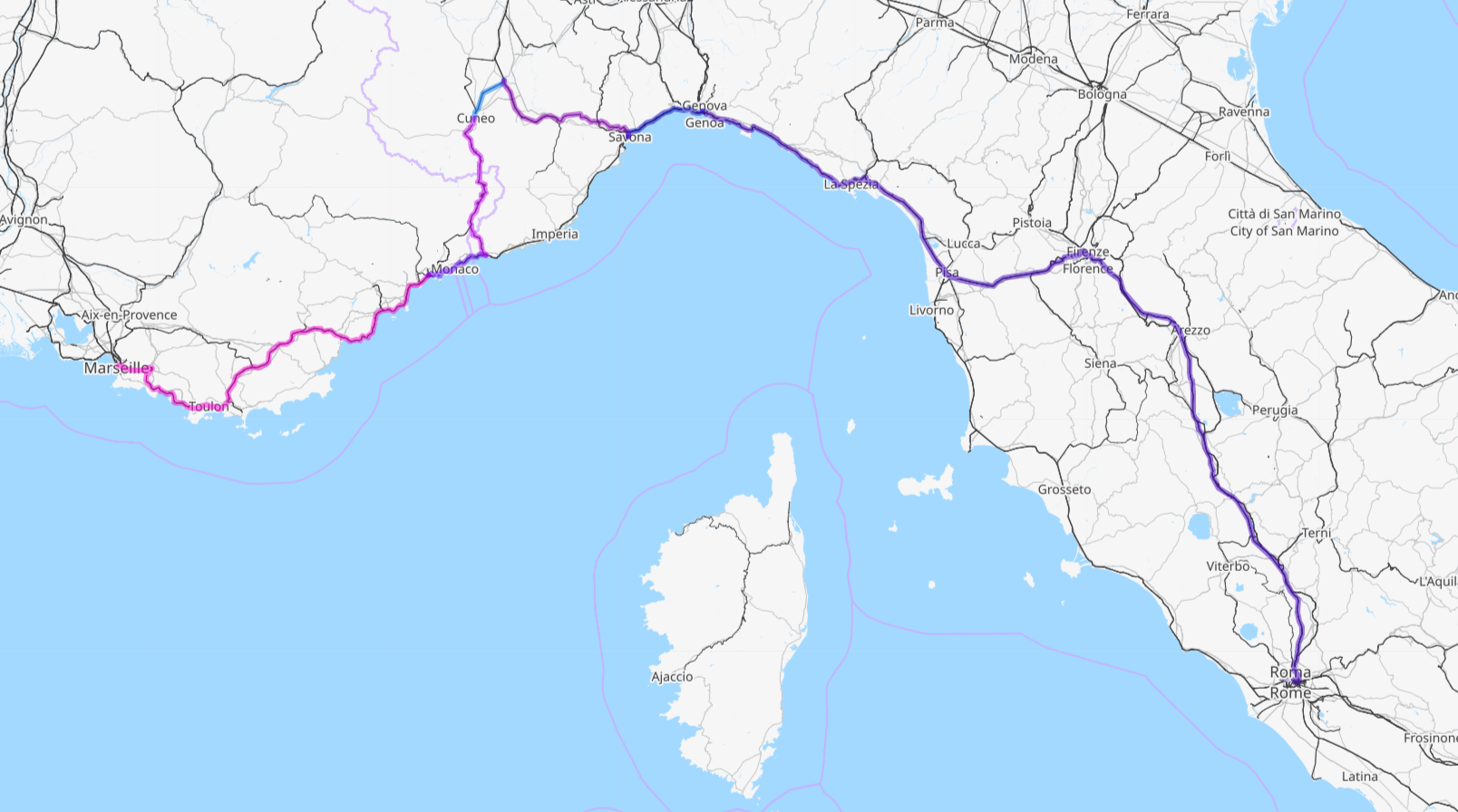 Images used in this post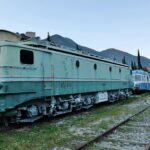 thierry llansades
Écomusée du haut-pays et des transports, Breil sur Roya
August 24, 2016
CC BY-NC-ND 2.0
All other photos taken by Jon Worth, can be re-used under the same terms as the content on this site.