After a morning meeting activists in Roma, it's onto a lunchtime high speed train to Milano, on the line that killed an airline. It might not be a cross border railway, but the mainline the length of Italy is seriously good, and I am happy to be able to include it in my route. Having used a Trenitalia high speed train the previous day, here I will use the rival – Italo.
From Milano cross border lines to Switzerland have improved in the last two decades with the opening of the Lötschberg Base Tunnel (2007) and Gotthard Base Tunnel (2017). As Bern, rather than Zürich (CH), is my destination, I will route via Lötschberg – and this has the additional advantage of meandering along the edge of Lago Maggiore north of Milano! The border north of Domodossola is border with excellent long distance services, and good local services.
Data here is indicative. The Google Sheet for the trip is the always-updated definitive version.
On the day itself, live updates will be posted here.
The map below is an image of the route for this day. You can alternatively see access whole route with more controls on umap here.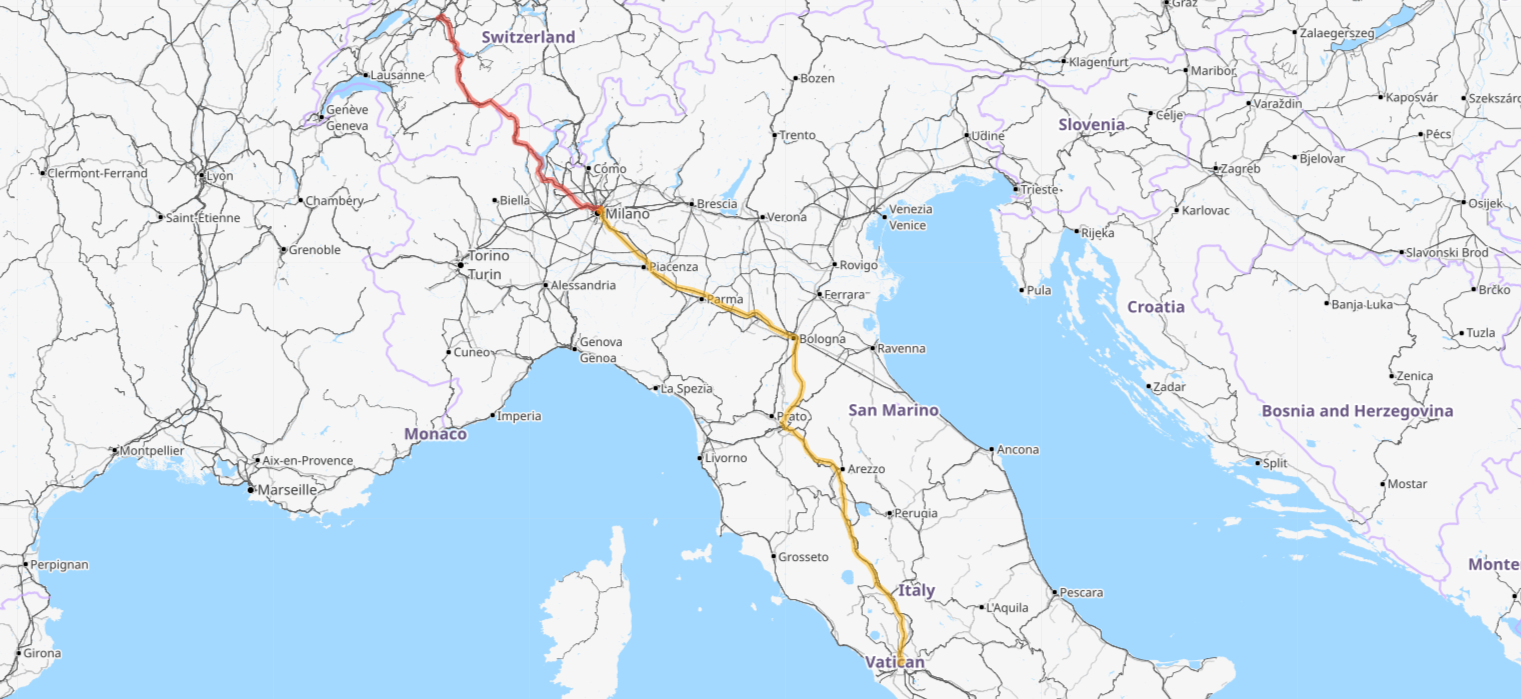 Images used in this post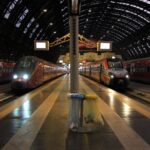 Pjedro22
Four in a row – Milano Centrale [IT]
September 26, 2019
CC BY-ND 2.0
All other photos taken by Jon Worth, can be re-used under the same terms as the content on this site.