What's not to like about Villach in terms of international rail? There are regular trains to Italy, Germany and Slovenia from here, and even through Slovenia to Croatia. But for the sake of this project I am not going to take the route through the Karawanks Tunnel to Ljubljana – the fastest way.
I will instead first go towards Italy, via Tarvisio (IT) – this is a border with reasonable local services and good long distance services (Austria-Venezia services cross here). I change at Udine (IT) for Gorizia (IT). Here there is a missing service to Nova Gorica (SI), and this would be the cross border route investigated by Michael Cramer that would be easiest to fix. There is hope the rail service will work again by the time Gorizia-Nova Gorica are European Capital of Culture in 2025. But I will hop on my bike and cycle along the border for a short distance (there is a handy path along part of it), before boarding my next train at Nova Gorica – the Italy-Slovenia border crosses the square in front of the station.
From there it is a local train to Sezana (SI) and Divaca (SI) and then on to Ljubljana, and an evening meeting with activists. Night in Ljubljana.
Data here is indicative. The Google Sheet for the trip is the always-updated definitive version.
On the day itself, live updates will be posted here.
The map below is an image of the route for this day. You can alternatively see access whole route with more controls on umap here.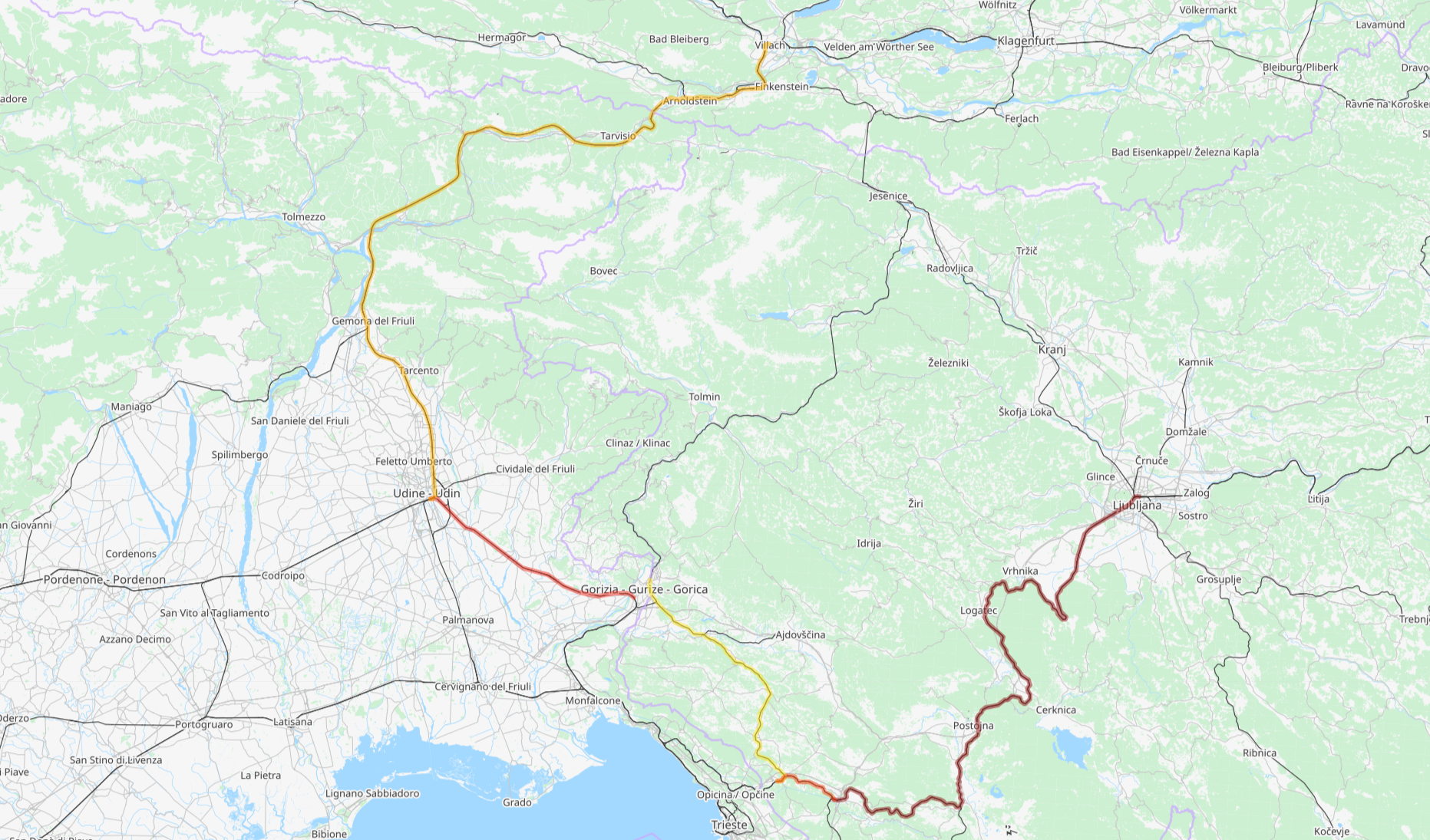 Here are some pictures I took at this border on a previous trip!

Images used in this post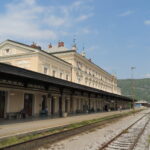 Patrick Müller
Nova Gorica
April 24, 2018
CC BY-NC-ND 2.0
All other photos taken by Jon Worth, can be re-used under the same terms as the content on this site.