I wanted to cross from Slovenia into Croatia (that is also leaving the Schengen area) at one of the less-used border crossings, and discovered the Metlika (SI)-Bubnjarci (SI) crossing. Railway infrastructure exists here, but services have been stopped – ostensibly due to the COVID pandemic. So currently this is a missing service. But the cross border area is interesting, not least as a connection between the larger centres on both sides – Novo Mesto (SI) and Karlovac (HR) might make sense. The diverging strategies of the respective railway companies deserve a look as well – with massive investments in rolling stock (also for the line to Metlika) on the Slovenian side, and nothing equivalent on the Croatian side. There is also no website for timetable information for railways on both sides of the border (Croatian regional trains are not listed on the Deutsche Bahn site).
From Karlovac it's onwards to Zagreb for a late afternoon meeting with activists, and then onto the summer-only night train to München (DE). This crosses at Dobova (SI) – a border with a reasonable local service and a poor long distance service – and at Jesenice (SI) to Faak am See (AT), a border with a renovated new tunnel but a poor long distance service and no local service.
Data here is indicative. The Google Sheet for the trip is the always-updated definitive version.
On the day itself, live updates will be posted here.
The map below is an image of the route for this day. You can alternatively see access whole route with more controls on umap here.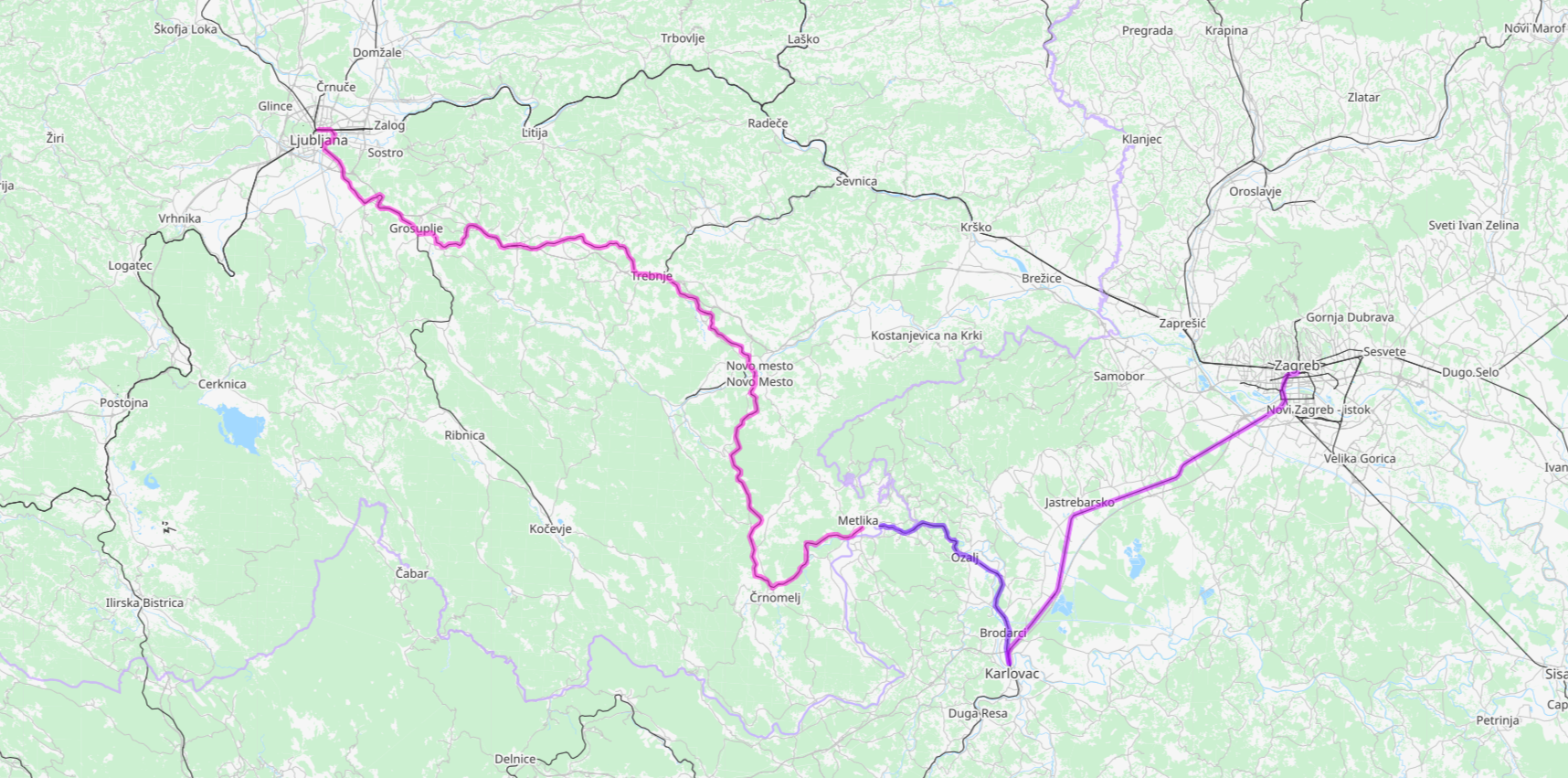 Images used in this post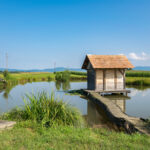 Uroš Novina
Pond at Griblje
July 27, 2018
CC BY 2.0
All other photos taken by Jon Worth, can be re-used under the same terms as the content on this site.