There are so many rail people based in München I ought to meet that it seems sensible to plan in a breakfast meeting when getting off the night train there.
From München I route on regional trains via Plattling (DE) to Bayerische Eisenstein (DE), where the border bisects the station building, and there is a small museum as well. I have been meaning to go here for some years, and finally with this trip will be able to do so. This border crossing has good local services, and no long distance services.
I will then head back to Plattling, and head north to Fürth – for the second activist meeting of the day. From there it will be a late train home to Berlin.
Data here is indicative. The Google Sheet for the trip is the always-updated definitive version.
On the day itself, live updates will be posted here.
The map below is an image of the route for this day. You can alternatively see access whole route with more controls on umap here.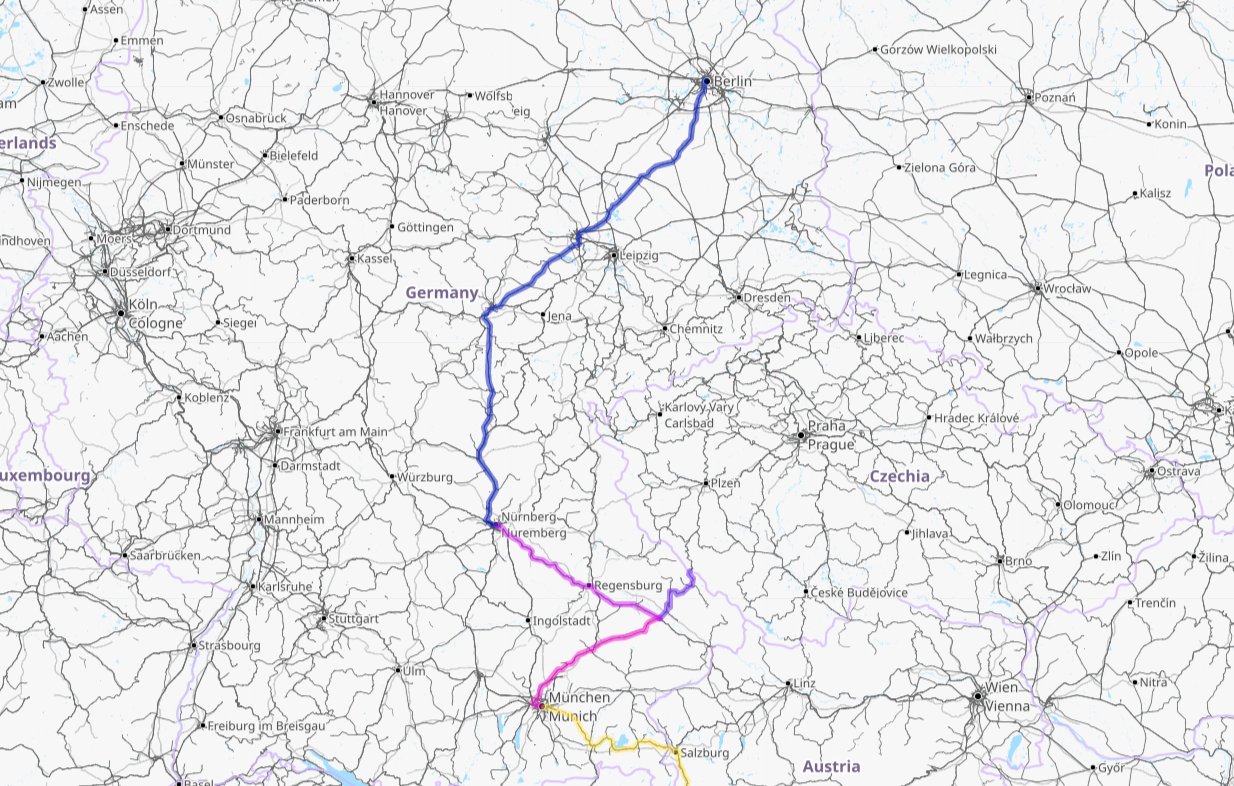 Images used in this post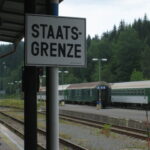 Wolfgang Stief
At the border
June 24, 2008
Public domain
All other photos taken by Jon Worth, can be re-used under the same terms as the content on this site.