On the day itself you can find the Live Blog here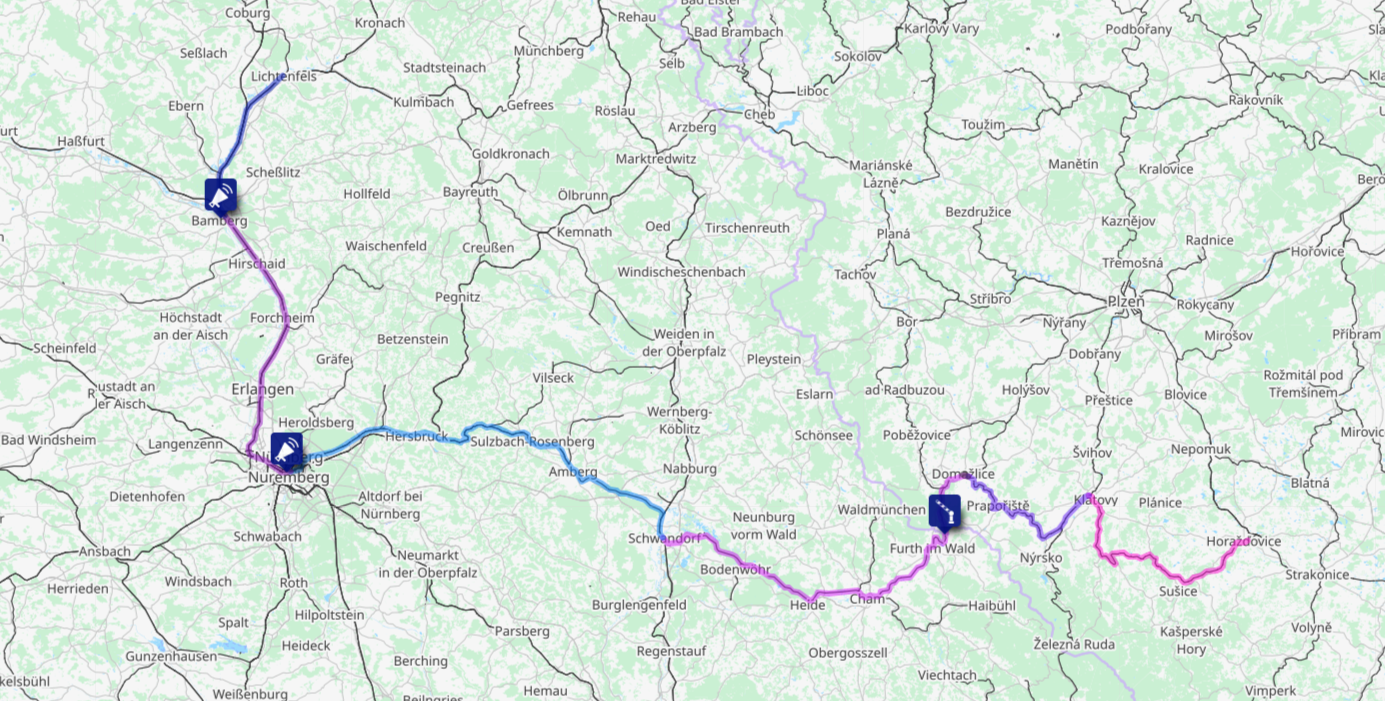 Please note: the definitive timetable for #CrossBorderRail 2023 is always the one in the Google Sheet. The full route map is on umap here.
I am allowing myself the slower, more scenic route in the morning of this day – rather than the faster route via Plzen I am taking branch lines through the western edge of Czechia via Klatovy to Domažlice. In an original plan for #CrossBorderRail I had intended to stay over in Domažlice (which looks like a very nice small town) but now I will have time for a cup of coffee and a quick cycle through before heading back to the railway station.
Then it's onto the trains again – on the sort of main line via Furth im Wald to Schwandorf. Praha to München trains pass through here, but it remains a rather dismal cross border connection – taking the train on this route is slower than taking the bus, and the middle section between Klatovy and Regensburg is not electrified. Changes of direction of this locomotive-hauled service – in both Schwandorf and Regensburg – slow it down further. There have been ideas to improve things but so far to no avail (this is Bavaria after all!)
In Schhwandorf I head instead to Nürnberg (also diesel still), stop off at the DB Museum there, and then head to an event in Bamberg and end the day in Lichtenfels.
Borders crossed
(by train) Domazlice (CZ) – Furth im Wald (DE) – active line with passenger traffic
Events
Nürnberg and Bamberg – for details of events, please see the Events page
Transport
Trains – 6
Buses – 0
Bike legs – 1
Train-km – 373.3
Bus-km – 0
Bike-km – 3.5
Routes of bike legs can additionally be found on my Komoot page