On my blog I used to have a series called Rail Postcards – a kind of digital postcard I would send to the European Commissioner for Transport every time I was stuck somewhere because the trains had broken down. It was a bit of fun to highlight a serious issue – to be able to present to a political decision what the situation is like on the ground.
For the #CrossBorderRail project I revived the idea – but with real postcards!
On each of the 40 days of my trip I sent 2 postcards – one to the European Commissioner for Transport, Adina-Ioana Vălean, and the second one to the person who funded that day's postcard in the crowdfunding of the project.
By the end of #CrossBorderRail 2022, Vălean received a nice stack of postcards in her office that will explain to her all of the problems of cross border rail in Europe! And I even received a letter from her Head of Cabinet thanking me.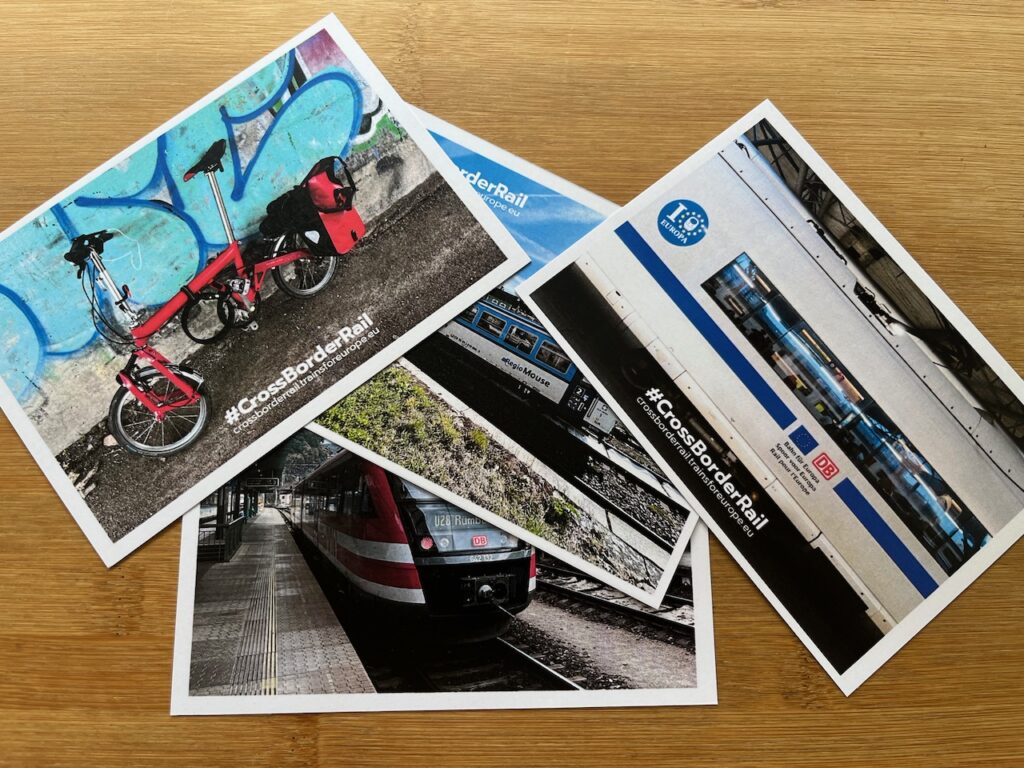 For 2023 I am going to change this format slightly.
I will still send 2 postcards each day, but this time the political recipient of each postcard will be different each day – you can suggest to me who ought to receive the postcards using the form below! The second daily postcard will still be sent to one of the funders of my project.