On the day itself you can find the Live Blog here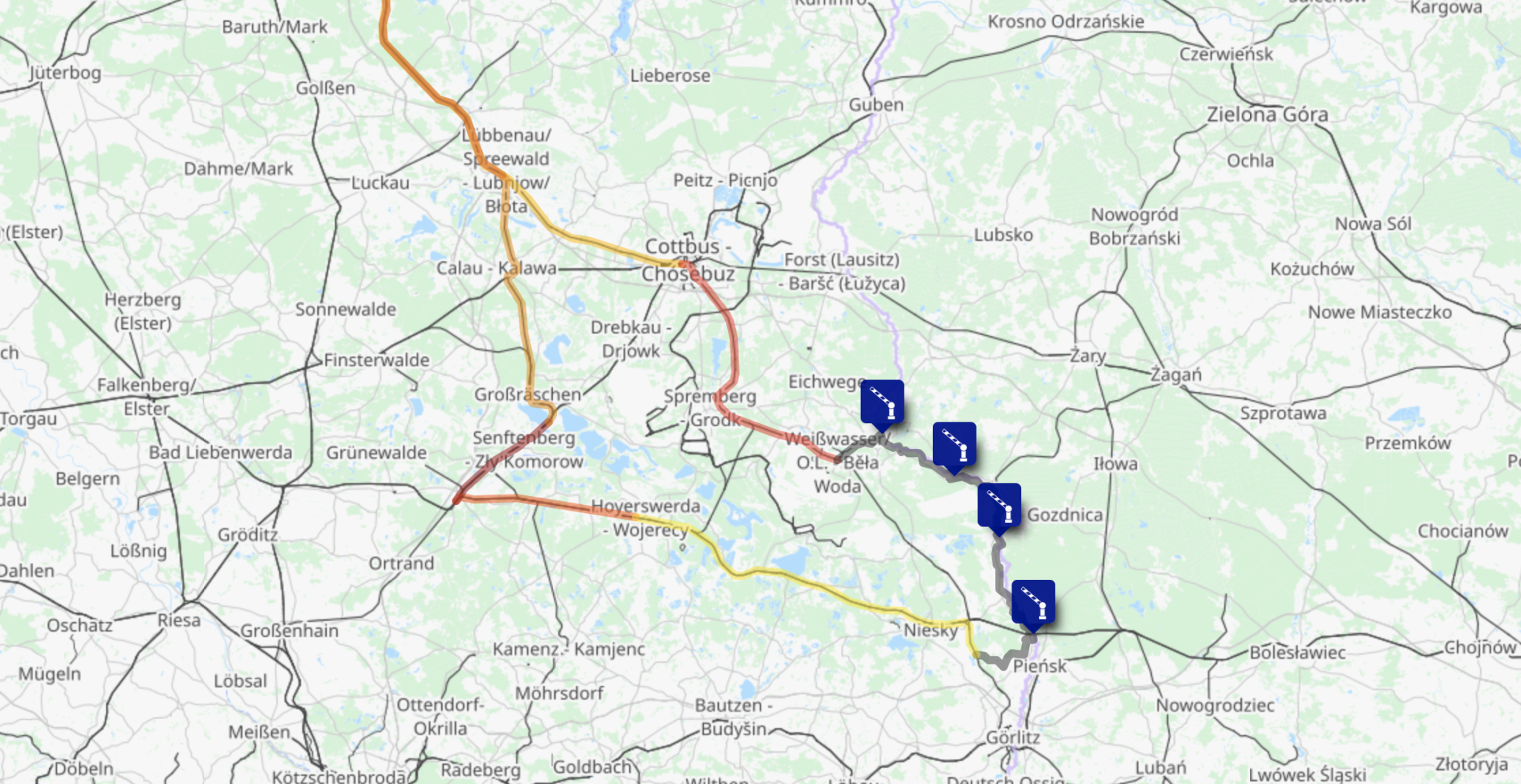 Please note: the definitive timetable for #CrossBorderRail 2023 is always the one in the Google Sheet. The full route map is on umap here.
On this day I will head south east from Berlin, and first investigate three dismantled lines near Weißwasser / Bad Muskau. There is little hope any of these will be re-activated, but for the sake of completeness of my project I want to go and have a look! Then I will finish at the border crossing at Horka – a double track electrified line, but currently only used by freight trains. I wonder if night trains could be run here? Anyway, I will find out! And then I route back to Berlin via Hoyerswerda because I have never taken that route.
Borders crossed
(by bike) Bad Muskau (DE) – Leknica (PL) – dismantled line
(by bike) Former 600mm Pechersche Kleinbahn – Pechern (DE) – Potok (PL) – dismantled
(by bike) Steinbach (DE) – Sanice (PL) – dismantled line
(by bike) Wegliniec (PL) – Horka (DE) – freight only line
Events
None
Transport
Trains – 7
Buses – 0
Bike legs – 1
Train-km – 384.9
Bus-km – 0
Bike-km – 69.4
Routes of bike legs can additionally be found on my Komoot page