I'm writing this blog post at my desk in Berlin, back home after the final part of my Autumn 2023 #CrossBorderRail journey. The past 10 days have taken me to Slovenia's borders, then via Karlsruhe through France to Spain and Portugal, and then via Santiago to Compostela and Portugal again, finally back to Berlin.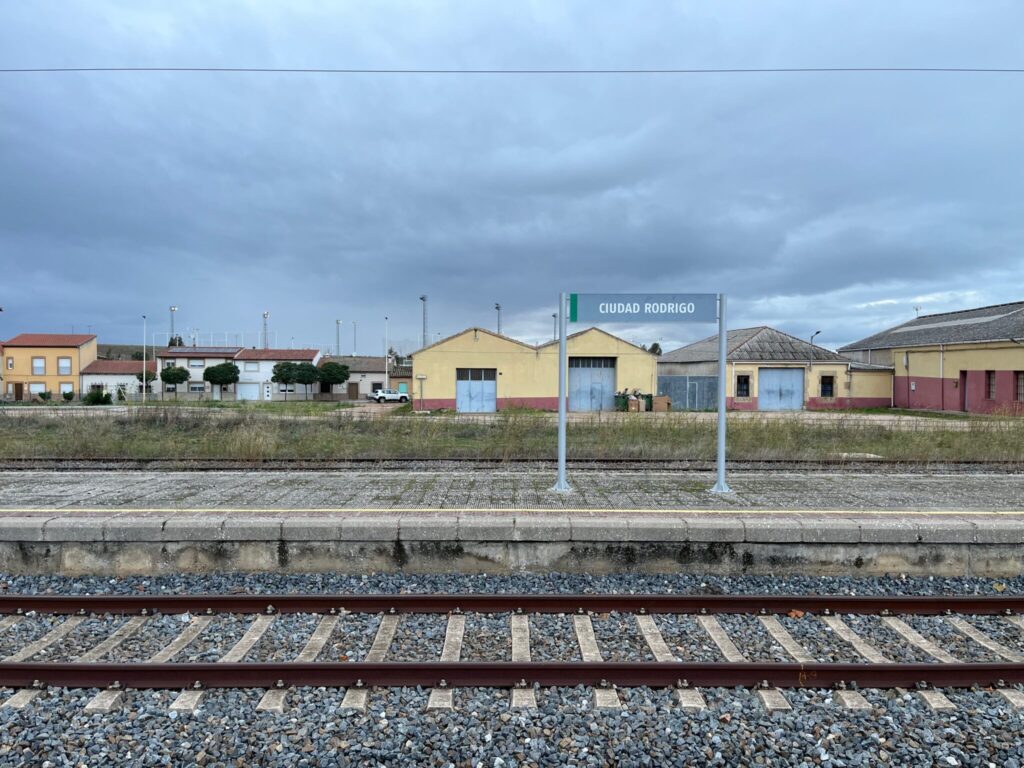 It is the emptiness of Castilla y León that sticks so very strongly in mind. The eerie stations at Fuentes de Oñoro and Ciudad Rodrigo that have not seen regular passenger services since 1993. But there might be hope for change – electrification of the line there is almost complete, and daytime services Madrid-Porto and night time services Lisboa-Hendaye would both make sense.
In northern Portugal it is the wonderful bridges and charming small stations that mark the trip – the Eiffel bridge at Viana do Castelo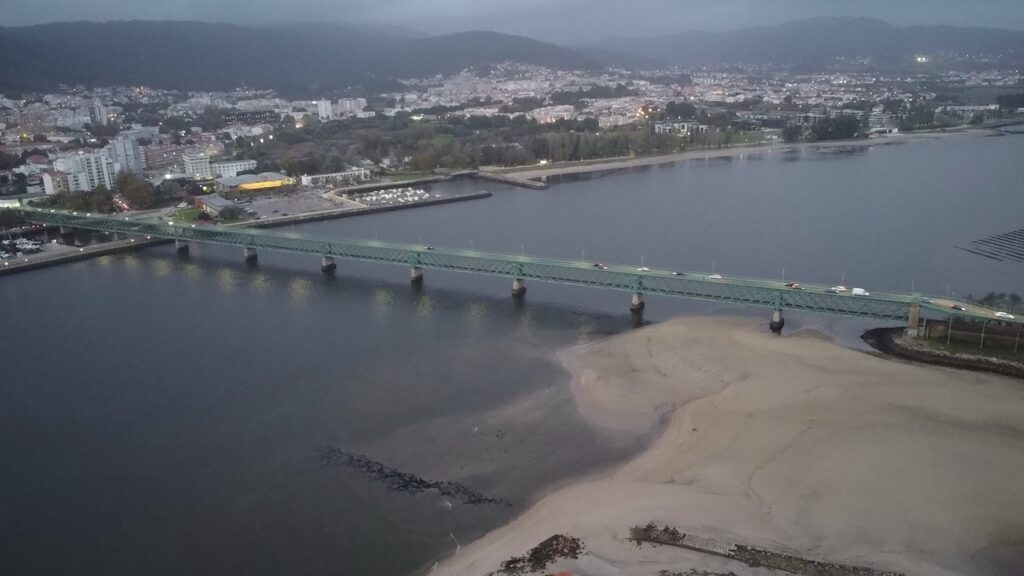 And the international bridge at Valença – both of them dual level road and rail bridges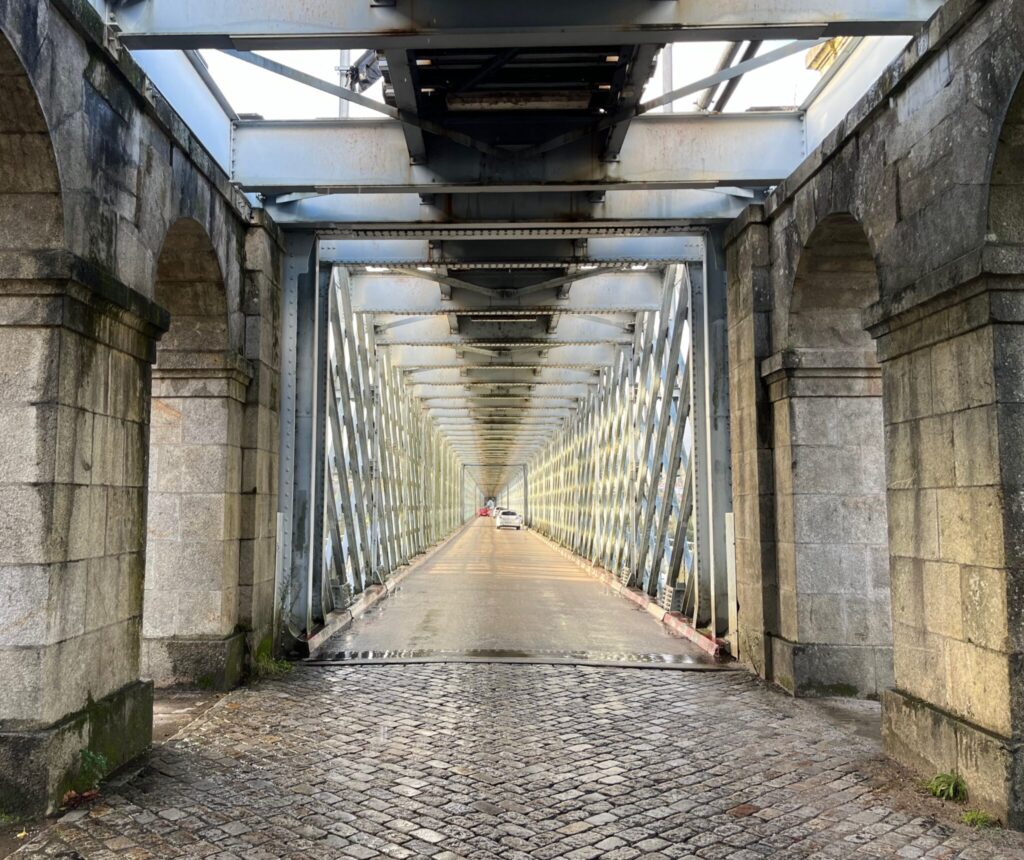 At least on the Portuguese side of the border – between Porto and Valença – the service is reasonable, but a lousy two trains a day cross the border into Spain. And the one I was due to take broke down. And when it does run it is a knackered 40 year old diesel train with a revving engine under the floor.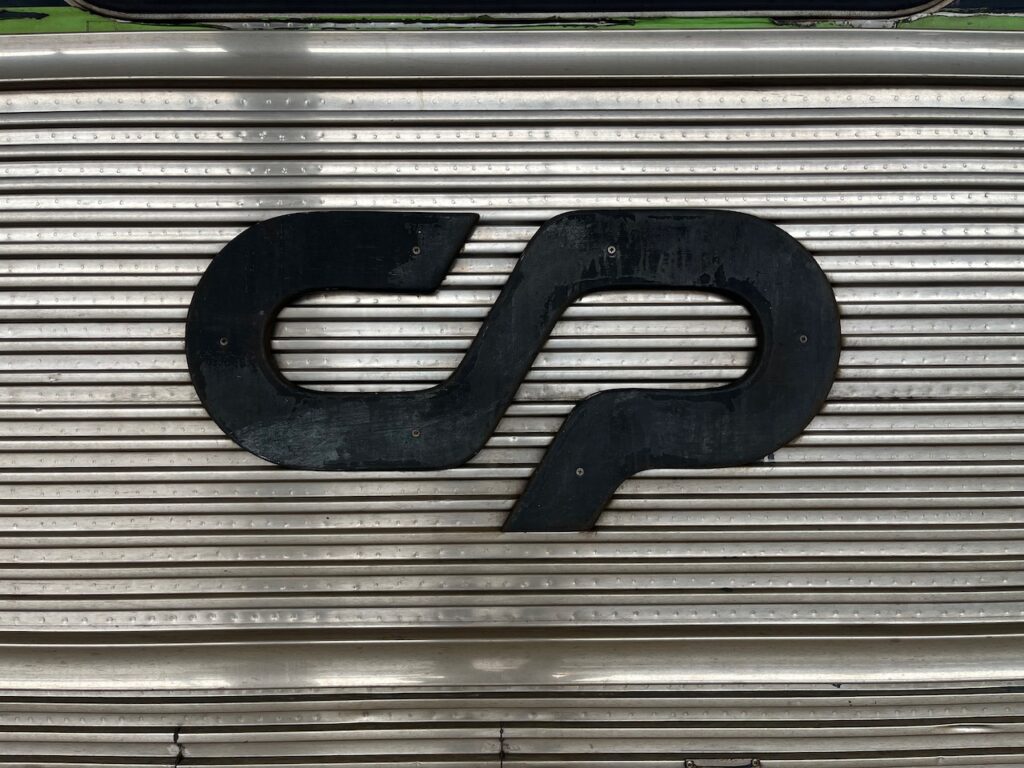 Trains in Portugal and Spain feel very different. In Portugal, CP is rather retro, making the very best of the old trains it has, and running reasonably regular services for the people. It feels like something akin to Czech railways transplanted to western Europe. Spain by contrast is all high speed, modern concrete stations, check ins and bag scans – to the detriment of services to the regions. Take the best of these two worlds and you would have a good railway.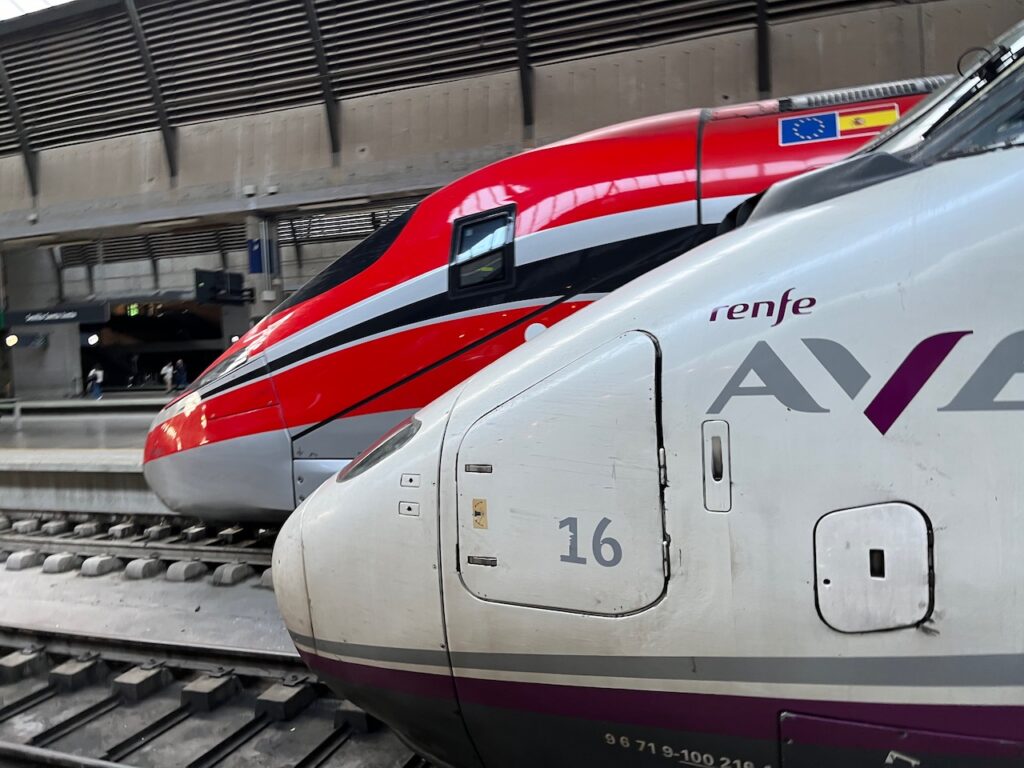 And Spain's international railways are almost all awful. Despite the impeccable infrastructure between Perpignan and Figueres Vilafant, there are only 4 trains a day each way on the international section of the line. This one pictured was not one of them, but a national service to Barcelona.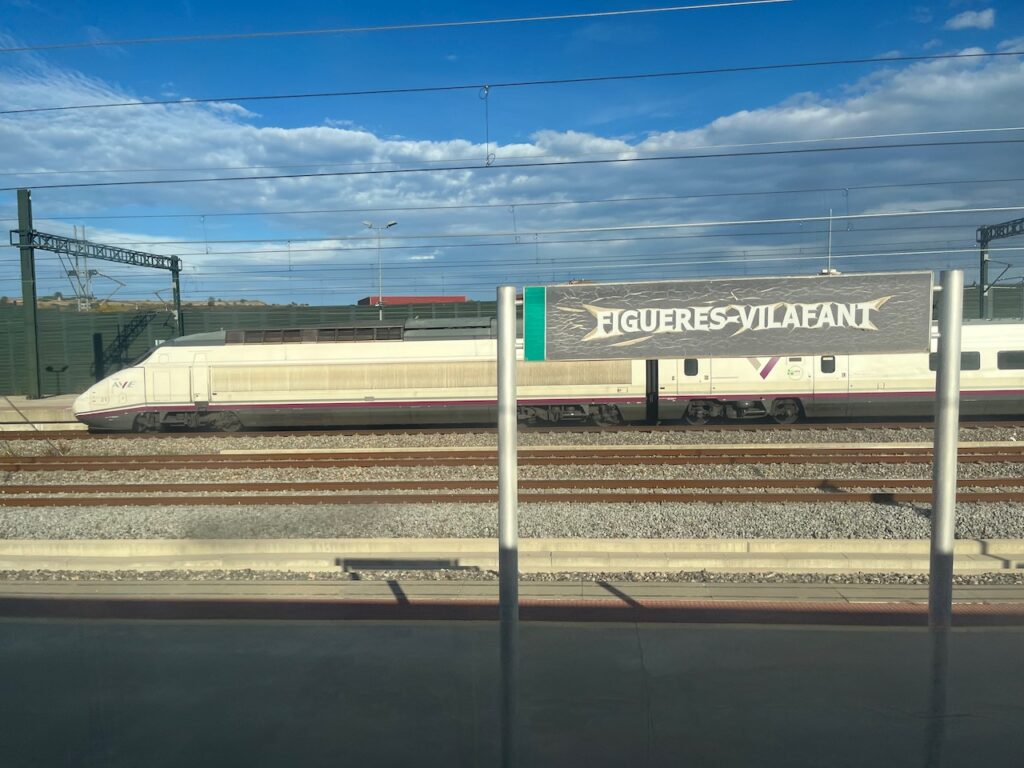 What a contrast all of this is to the railways I was taking the week before.
At Slovenia's borders there are numerous problems too – but despite the retro trains (for now) services will improve from 4 to 7 trains a day on the Ljubljana – Villach route from December this year.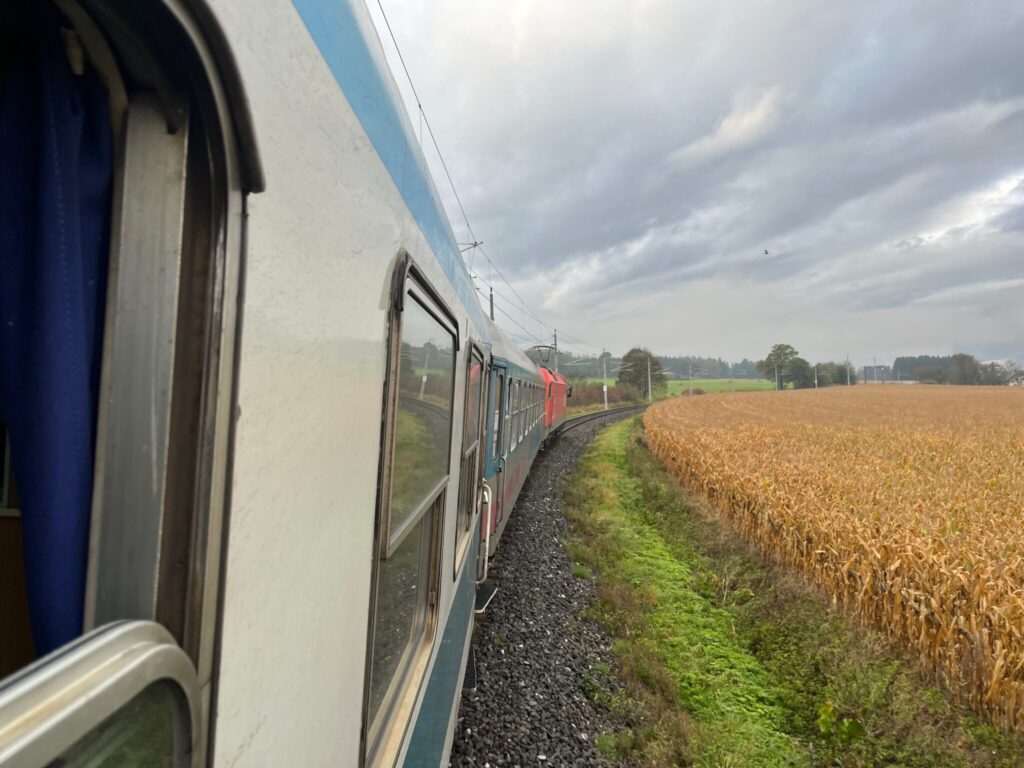 The picture is not as rosy close to Trieste though, where Villa Opicina is poorly served, and number of lines have been decommissioned over the years, no longer fulfilling the purpose they once had long ago during the Austro-Hungarian empire. The quaint sign marking the border to Italy did raise a smile though.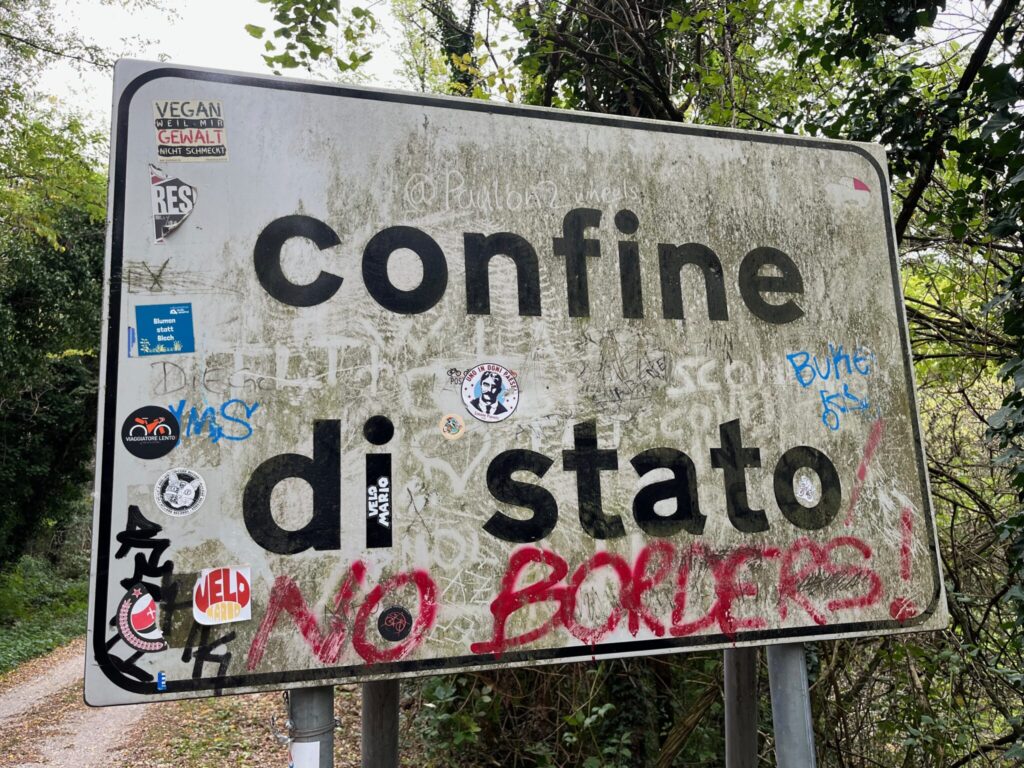 The complete route of my project this autumn is on umap here – each and every train, bike leg, ferry and bus mapped. The best photos have also been uploaded to Flickr.
More generally, I have added all the borders I have crossed this autumn to my All The Borders map, and in the past 18 months I have been to 193 railway borders in the European Union and a few in non-EU Europe too.
So far the provisional totals are as follows:
517 trains – 90514km
34 buses – 3277km
98 bike legs – 2453km
8 ferries – 731km
97160km total
So what comes next?
After the major 2022 #CrossBorderRail project I drew up a report of 20 international railways in Europe that were the priority to fix. 2 of those have subsequently been solved, although not thanks to me! I will now begin the process of compiling a similar list based on what I have learned in 2023.
I have also been more and more often giving presentations about what I have learned – recently in Ljubljana (UK Embassy Event – video of the speech here) and Santiago de Compostela (EU Interreg Event – video of the speech here) – and that work will continue. Do contact me if you would like me to present my conclusions at an event or webinar.
For the next few weeks my overwhelming priority is party politics, and depending on what happens with that, I will then decide what future #CrossBorderRail projects to conduct – either as an activist, or through party politics.
So – for now – #CrossBorderRail 2023 is done. But until it is as easy to cross a border by train as it is to take a train within one country, my work will never really be complete.