The reason I am doing my #CrossBorderRail all the Germany borders project in May 2023 is to test the new Deutschlandticket, the 49 Euro flat rate public transport ticket that will start that month. It is the permanent successor to the temporary 9 Euro Ticket available for three months in the summer of 2022.
One of my tasks in this project is to assess which border stations are covered by the new ticket – can you use it to the first station after a border, or only to the first station before the border.
But before I even get anywhere near any borders, another issue has cropped up!
Golem today reports there is an ongoing dispute about whether the Deutschlandticket will even be valid in all regional trains. The line in question crosses northern Niedersachsen – and it just so happens that on Day 2 of my project (4 May) I am taking a train on exactly this line!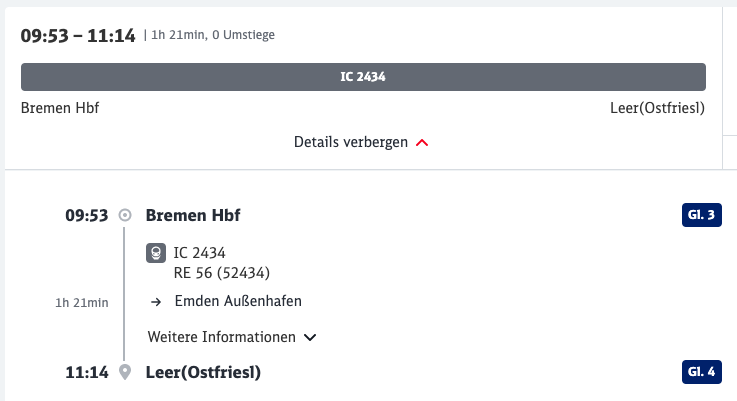 This train has two train numbers – it runs as IC 2434 between Leipzig Hbf and Emden Außenhafen, and as a regional train RE 56 (52434) between Bremen Hbf and Emden. I am due to take it on the section Bremen – Leer, so where it is also a regional train.
Regional train means Deutschlandticket is supposed to be valid. But no, not yet. The operator of this regional train (or, sorry, long distance train with a regional train number!) is DB Fernverkehr (long distance), and not DB Regio (regional transport), and at the time of writing the Deutschlandticket – as per the Golem article – is not valid.
So let's see what happens on 4 May. Perhaps by that time the dispute will be solved, and the ticket here will work after all!
Image in this post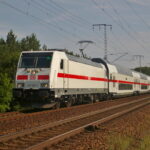 Frank Paukstat
DB Fernverkehr 146 569
July 9, 2017
Attribution-ShareAlike 2.0 Generic (CC BY-SA 2.0)