It was one of the most surreal experiences of the #CrossBorderRail project: to be the only passenger on an international train for its entire trip. It even made it into my summary video.
It happened on Day 1, at the Belgium-France border, between Mons and Aulnoye-Aymeries – and you can find the Twitter thread about it here. Given the lousy timetable on the route – just 2 trains a day each way, and the first of them at 06:04 so literally the first train to depart from Mons – it is no surprise few people took the service. And perhaps most agonising of all is that the infra here is good – it is a double tracked, electrified line.
A few weeks after I had taken the train, it was announced that the route will be cancelled for good.
Yes, you read that right.
Faced with the climate crisis, and with the need for all of us to take more trains and to drive less, Belgium and France are closing an international railway connection.
Who cares?
Some local politicians in Mons are rather annoyed, but that's about it.
SNCB definitely doesn't care, as it is instead focusing on the nearby Charleroi-Maubeuge line, where it will increase the number of trains from 2 per day to 9, while at the same time reducing Mons-Aulnoye from 2 per day to 0. As far as I can tell neither Belgian transport minister Gilkinet (Ecolo – a green!) and his French counterpart Beaune have said nothing about the Mons-Aulnoye issue at all.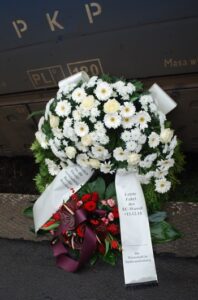 I contacted the European Passengers' Federation (EPF) about the issue to see if they were planning to do anything about the cancellation, and suggested organising a kind of symbolic "funeral of the train" in Mons when the train to Aulnoye-Aymeries runs for the final time on 10 December. The idea comes from the ex-MEP Michael Cramer who organised a funeral for the EuroCity Wavel at Cottbus back in 2014.
My message to EPF was forwarded to regional representatives of FNAUT, the French member association of EPF, who told me that their view was that the focus on Charleroi-Maubeuge instead made sense. Sure, not like Mons – a culturally significant city of 100000 people – might want a train to France or anything, or that seeing everything in such a narrow manner was rather conservative.
Further the board member of EPF told me in no uncertain terms that local representatives in the organisation know best (basically who am I, as an outsider, to even bemoan something like this), and that the association had neither the time nor the human resources to do some sort of media activity for a case of this nature.
Honestly the whole thing leaves me feeling down.
How can SNCB and SNCF / TER Hauts de France be so short sighted? How can Georges Gilkinet, a green transport minister, not give a damn? And how can the European Passengers Federation – the organisation that ought to be able to help out cross border passengers like this, be both incapable of seeing the point and unable to conduct some symbolic action to highlight what to do?
I know the existing service was rubbish, but the solution has been staring everyone in the face – to run trains from Charleroi to Mons via Maubeuge, as shown here in green: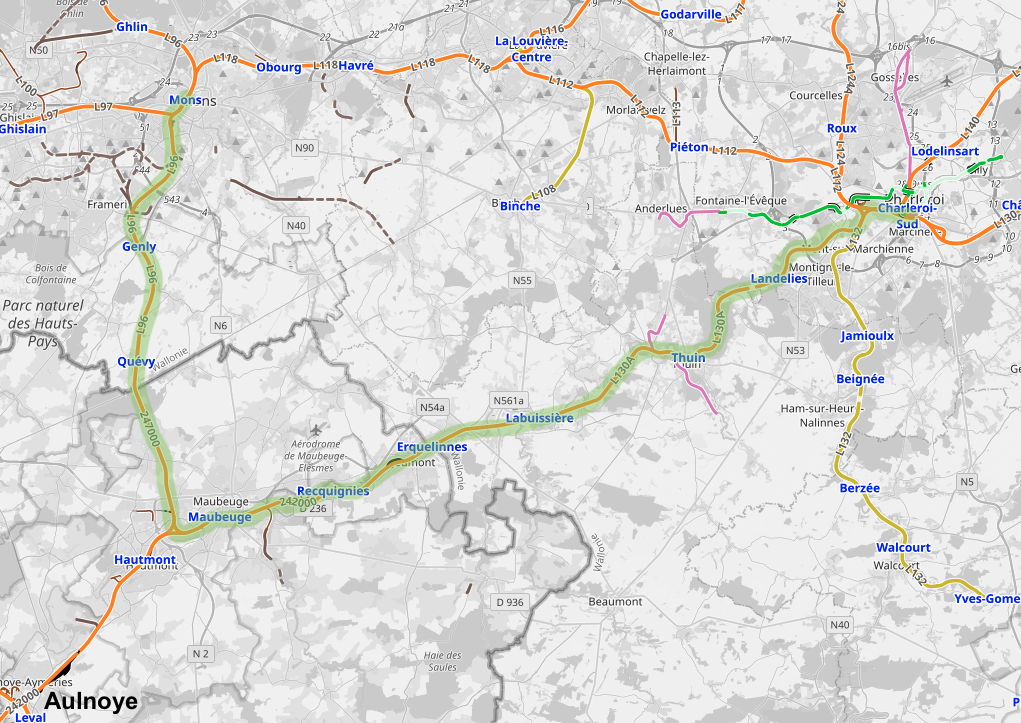 That would ensure both Mons and Charleroi have a connection to French trains – in Maubeuge. Trains from Maubeuge onwards to Paris then stop in Aulnoye as well, so anyone going there is connected as well.
I'm not sure quite what to do next. I suppose I could go about trying to organise something on 10 December on my own, or perhaps with some of the politicians in Mons who are annoyed.
But it feels like I am shouting in a void here. The world is burning. We need to decarbonise now, and that means we need more trains, including internationally. And the best pretty much everyone else can do in this case is shrug and bemoan a lack of resources?