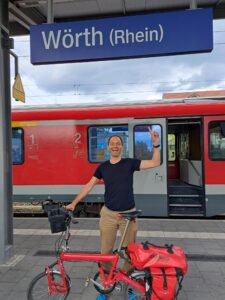 The train journeys for the Germany borders project 2023 are now done. You can find the complete route in a Spreadsheet here, and mapped here. 67 trains, more than 60 of them using a Deutschlandticket, and more than 500km on the Birdy folding bicycle and no serious delays or mishaps. And 33 more cross border railway lines investigated…
Drawing the structured political conclusions is going to take a little while yet, but I am going to be presenting the preliminary thoughts at a webinar in German hosted by Anna Deparnay-Grunenberg MdEP on 24 May at 19:00 CEST – you can sign up for the webinar here. I am giving a keynote speech at the European Passengers' Federation conference in Barcelona at 09:30 CEST on 2 June – and will be streaming that one on Youtube here. On 8 June at 08:30 CEST I am speaking more generally about rail and public transport policies at this Le Monde event in Paris. If you would like me to speak at an event or webinar to present the conclusions of my #CrossBorderRail work, then do get in touch.
Most of the media coverage of my work recently has been in Netherlands – in Trouw, De Groene Amsterdammer, and on television on NPO2 on "Wat houdt ons tegen?"
A selection of the photos from the Germany borders project are now available on Flickr, all Creative Commons Licensed for re-use. The sort of semi-abandoned melancholy of many of these places comes across well in some of these photos.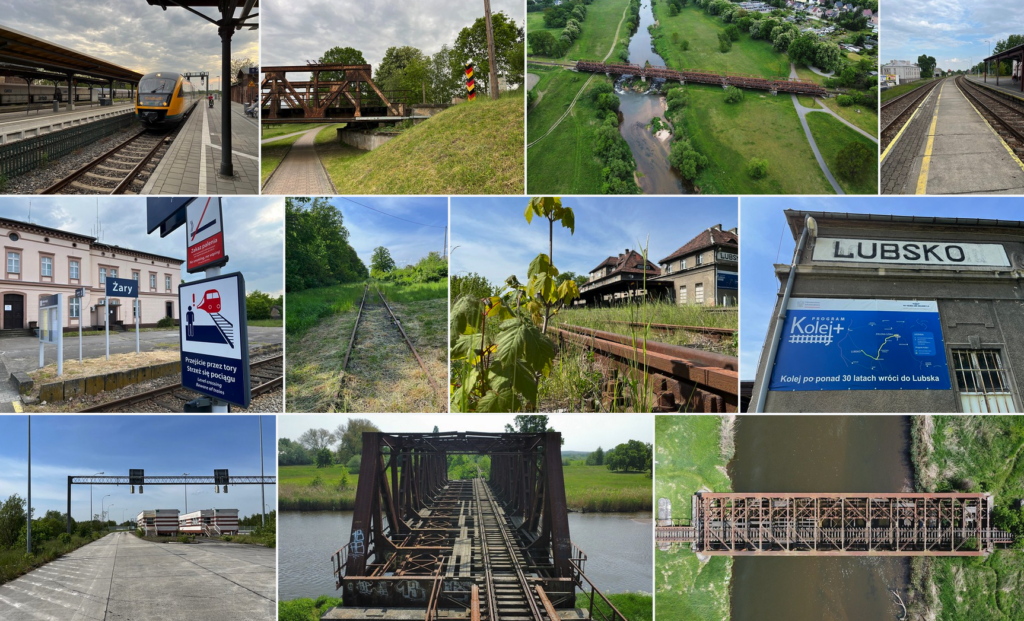 Between now and the end of June there is a lot more travel to come.
I am planning #CrossBorderRail extra days to Kraslice (the only DE-CZ active cross border line I have not yet visited), Lienz (AT-IT), Tirano (IT-CH), Latour-de-Carol-Enveitg / La Tor de Querol-Enveig (FR-ES), Ventimiglia (IT-FR), Neuchâtel-Pontarlier (CH-FR), Gent-Terneuzen (BE-NL) and Longwy/Audun-le-Tiche/Volmerange (LU-FR). The full schedule for these trips is available in this Spreadsheet (choose tabs at the bottom). If you want to come along for part of the journey, or say hello on route, do let me know!
Any of these extra days that have lots of borders crossed will also have live Mastodon threads, videos to start and end each day, and live blogs here on this site.